In this review, I am going to cover my experience living off of the Bitpay Card. In 2017, I was hired to build a cryptococurrency hardware wallet for a prominent crypto company and I was paid directly in bitcoin and bitcoin cash. I needed to find a way to pay my bills with crypto in this legacy financial system that would not allow me to pay directly for my rent, groceries, gasoline, etc… This is when I did thorough research and discovered there were several crypto debit cards that existed.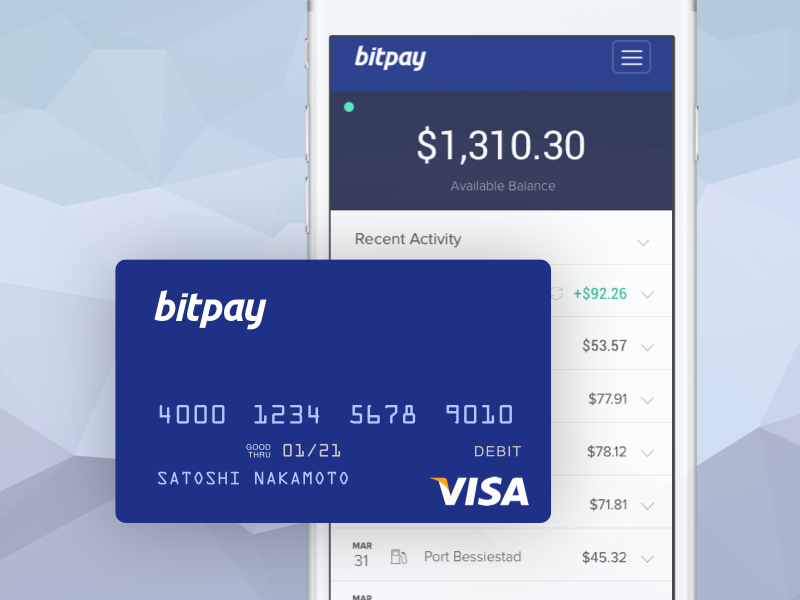 Which one should I use? Which one works best and has the lowest fees? How much does it cost to get one? How easy is it to use? These were all questions I had when I first started researching these options and after doing a few weeks of research, it was clear that the best solution was to use the BitPay card.
I was already using BitPay to accept payment through this website when it was used for ecommerce, but I was unaware at the time that they had a crypto to Visa cash option that works for personal use. I was already happy with the experience I had using them as a payment processor, so I figured I would try their debit card for every day use. My experience and FAQ's are detailed below!
HOW DOES THE BITPAY CARD WORK?
So here are the basic process of using the card from start to finish:
Go to Bitpay.com/card and request a card. It will cost $9.95 as a one-time fee after you've filled out the application, which requires your personal details to send the card to.

Wait 5-7 business days for the card to arrive (if you're in the U.S.) It can take up to 21 business days for other countries.

Once the card is received, call the 1-800 number on the front sticker to activate and set a PIN. Then go to your account to enter in the secret code sent in the letter to activate.

Once activated, you are able to see your card available for crypto loads from the Bitpay mobile app and start using.

Choose the wallet (either bitcoin or bitcoin cash) that you want to load onto the card, the choose the USD amount you want to add, then authenticate with your password and Face ID (if one is setup for extra security on the Bitpay wallet app)

You're done, money is loaded instantly and you will receive a confirmation email once you have completed the "Slide to Pay" function on the final screen.

You are free to use this Bitpay card online, in person at any merchant that accepts Visa, or at the ATM.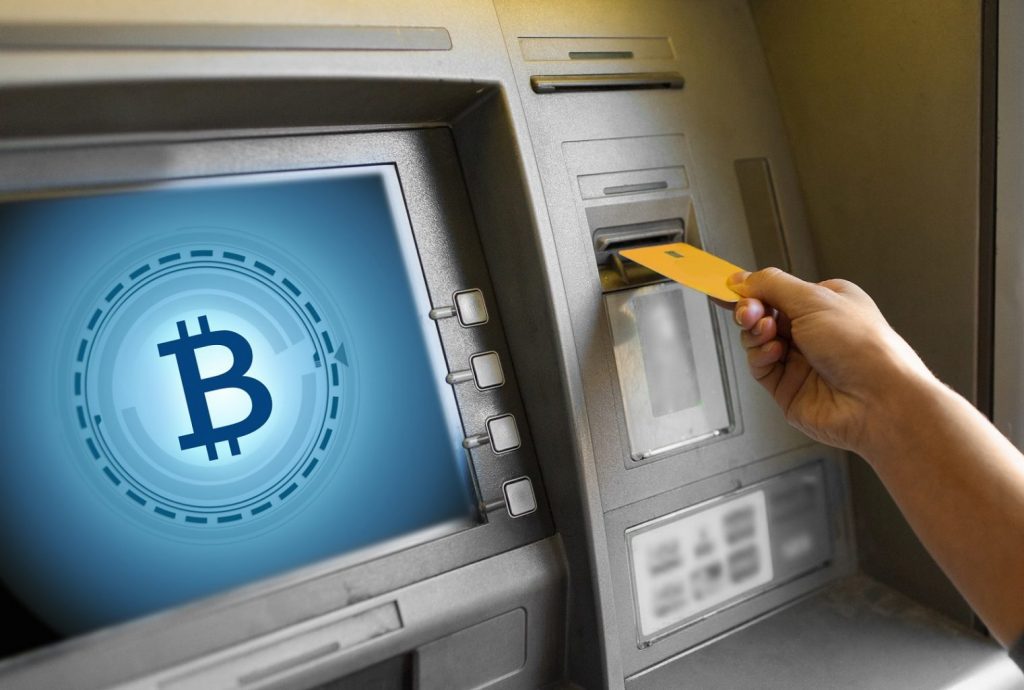 My experience has been one that has shown this to be not only a very simple process, but also one that you can load money on in a pinch if you need to top off or load up your card because you don't have enough funds. I have also experienced an issue where the card was declined once, but it was the merchant who I was using who said his bank was declining it. Once I called Bitpay's card services, I was able to have them unblock it on their end and it went through perfectly.
WHAT CRYPTOCURRENCIES CAN I USE WITH THIS BITPAY DEBIT CARD?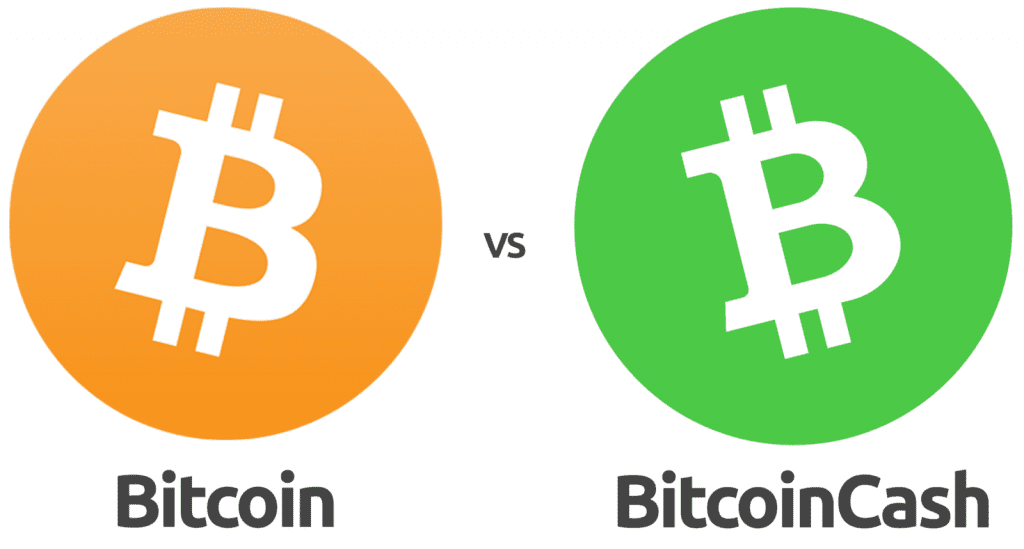 Currently, the only two cryptocurrencies that can be used to load up the card on the prepaid Visa is Bitcoin (BTC) and Bitcoin Cash (BCH). There have been plans to add more in the future, but for the time being, these are the only coins that are supported on Bitpay's platform for debit card usage. There have been rumors that Ethereum (ETH) may be the next coin added for further altcoin support, but that has not been confirmed by the company.
HOW DO I PUT MONEY ON MY BITPAY CARD?
Once you have the card activated and you have linked your card account online, you will see the card option to "Add Funds" on the Bitpay Wallet App. Once you click on this, you can select the USD amount or toggle to the BTC or BCH side to calculate the exact amount you want to load. This will have you select the wallet you want to fund with in the drop down menu. Once you select the wallet, you will confirm the total and continue with "Slide To Pay" at the bottom, and will load instantly!
(PRO-TIP: If you are concerned about price fluctuation, you can keep your funds on your wallets and only top off the card at the exact moment before you purchase. This gives you flexibility in trying to monitor and maximize the price volatility in your favor!)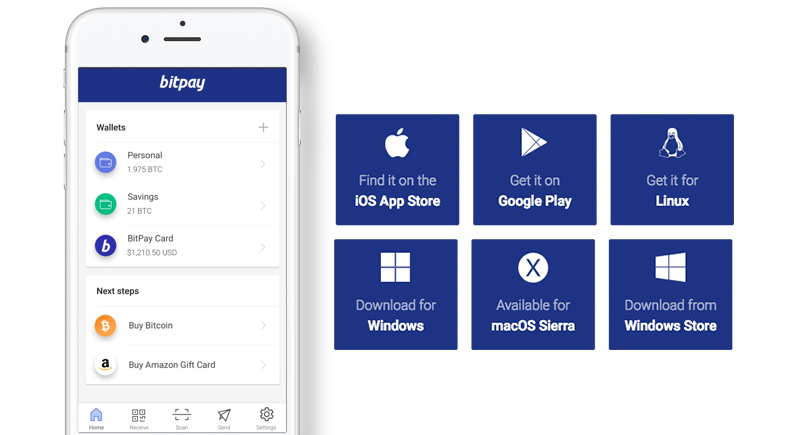 CAN I USE THE BITPAY CARD TO WITHDRAW CASH FROM AN ATM?
Yes. I have used this in a pinch where a card is not accepted when I went to a concert venue, however, keep in mind you will incur a $5 fee for ATM withdrawals and that does not include any ATM fee's the machine you are using will incur. In some cases, it is not worth it to use this feature, but it is nice to know you have the option if it's required.
It is also nice to know that when using a debit option at a merchant, you can easily choose the "cash back" option as a free way to get cash back, but that is usually limited to $100 dollars. This is a work around I would frequently use if I knew I needed to have some cash on hand for certain occasions and is nice to avoid those fees.
CONCLUSION
I was able to successfully use this to make most purchases I needed to make for the past 2 years. There are some bills that people pay that required ACH and will not take a debit or credit card. IN these instances, I was able to use Coinbase to as a crypto to fiat off-ramp, but I avoided using this as much as possible as the fees were not helpful, and I liked the idea that I could use crypto top make payments in the real world, without a hitch.
I also negotiated a way to start paying rent and other bills via Venmo, which was a nice workaround top using ACH. I was so hell-bent on using crypto as a viable payment source to pay my living expenses, that I went out of my way to make this happen. Any funds that I did not load onto my card, I only kept a little of it on the Bitpay wallet app and then kept the savings (as everyone should) onto my KeepKey hardware wallet.
If you are unfamiliar of the best practices for securing your cryptocurrency the right way, I will leave my link here for my FREE E-BOOK that details the top 5 ways to secure your cryptocurrency, and I recommend giving it a look, as it's free.
All in all, this was a viable solution to live on, but I understand that some people are unable to use this in their particular country or their particular circumstance. If you live in any European or Asian countries and would like the option to use a crypto debit card, you can also try Wirex.
The Bitpay card is an option that does have a monthly fee, but it primarily used on that side of the world and has a similar user experience. I would recommend using this card for ANYONE that wants an option to "cash out their crypto" in a moments notice that would prefer not paying any exchange fees and needs it to happen within seconds.
What do you think? Are there any better crypto debit card options that you have used? If so, let me know in the comments below!
Cheers,
The Crypto Renegade
NOTE: This post may contain affiliate links. This adds no cost to you but it helps me focus on giving as much value as possible in every single post by being compensated for recommending products that help people succeed.