Breaking: Bitcoin drops below $5,00 as Bitfinex Tether (USDT) drama continues. Holy Smokes. What a whirlwind of a few hours it's been for the cryptocurrency market. As Ethereum World News reported, iFinex, the operator of both Bitfinex  Tether Limited (the firm behind USDT), had come under legal pressure from a key U.S. legal entity. For those who missed the memo, here's a recap: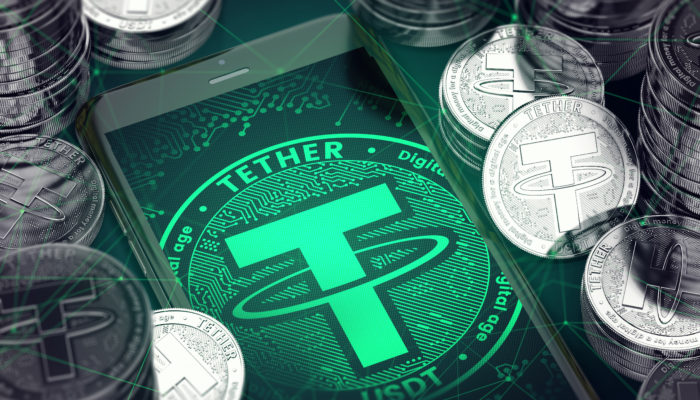 A document unveiled by the New York Attorney General's (NYAG) office on Thursday has revealed that iFinex, the company behind both Tether (USDT) and Bitcoin exchange Bitfinex, is being sued. Per a lawsuit issued by official Letitia James, iFinex Inc, which is the company behind the two aforementioned crypto startups, promoted the "issuance, distribution, exchange, advertisement, negotiation, purchase, investment advice, or sale of securities" in New York State, which is illegal without the proper licensing and documentation. The suit has also revealed that Bitfinex purportedly sent $850 million to a Panama-based company, failed to secure the funds later, and went on to raid almost $1 billion of Tether's cash reserves to satisfy it's customers.
As a result of this news, BTC fell immediately (and a lot of altcoins with it). Within 30 minutes of the news' publishing, BTC dropped from $5,550 on Coinbase to a low of $4,950 — a collapse of just over 10% — as Crypto Twitter spread this harrowing pieces of news within minutes. Altcoins across the board followed suit, with USDT falling to $0.98 on a number of exchanges. But, now, some are coming to the conclusion that this isn't the end of cryptocurrency per se, leading to a recovery in the Bitcoin price to $5,200.
BITFINEX RESPONDS, BUT TRADERS FLEE IN PANIC REGARDLESS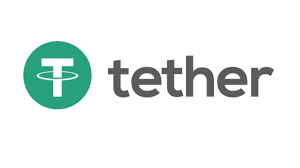 About an hour after this news hit the Wall Street Journal and other outlets, a Bitfinex staffer going by "Garbis" released a statement on the company's official Reddit forum. The employee explained that Bitfinex's "team is reviewing the documentation," and a statement will be released on the matter in the coming hours. In spite of this response, which was deemed lackluster and meaningless by most, users are revealing that they are withdrawing all their capital from the (not so) popular crypto platform.
Eduardo, a Venezuelan Bitcoin enthusiast that works for Purse.io, revealed that while he isn't selling his BTC, he is withdrawing "what little" he had off the platform. Many others in the community made similar remarks, posting images of their withdrawal requests — balances and addresses redacted of course — to show that they are now skeptical of Bitfinex's dealings. It is unclear whether or not the exchange will be able to keep up with these withdrawal requests. If this continues, we may see a massive exodus.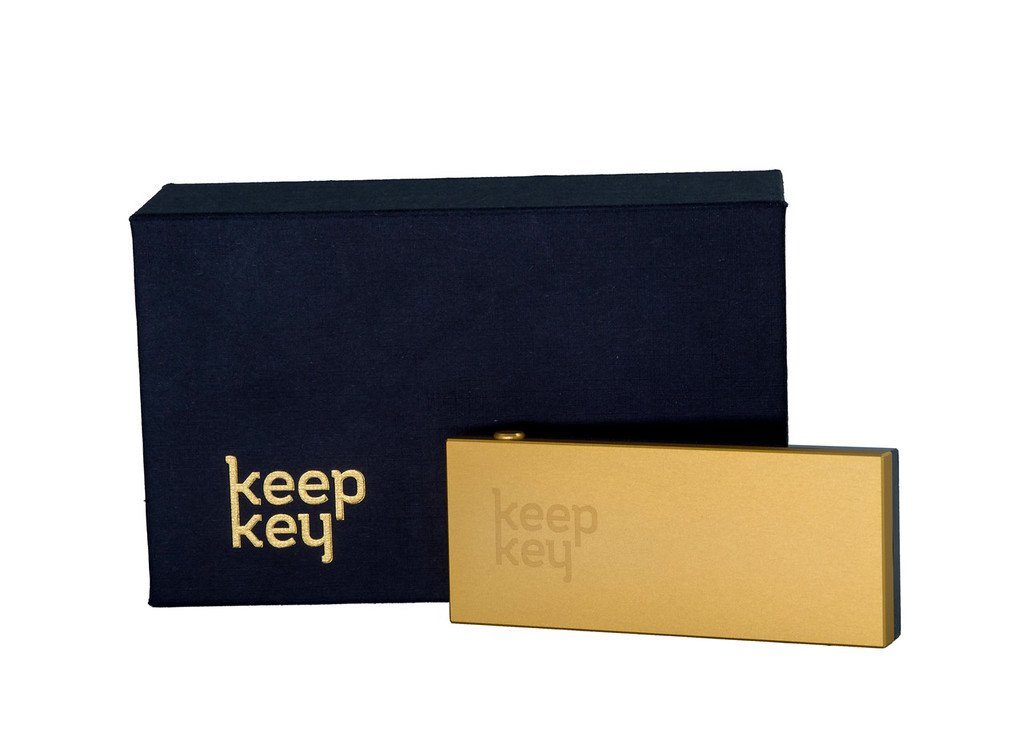 BOTTOMLINE:
This just goes to show that it's only a matter of "when", not "if" exchanges will reveal some mishaps and people start to panic. You do not have these issues when you have a hardware wallet, and you can even keep your USDT on a KeepKey device, which I've been testing in their new unified beta platform. I strongly recommend visiting our "SHOP" page at the top to get one now directly from these companies. Just remember as Andreas Antonopolous said: "Not your keys, not your bitcoin".
What do you think? Do you think Bitfinex has made a big mistake like this for the last time? Please let me know in the comments!
Cheers,
The Crypto Renegade
NOTE: This post may contain affiliate links. This adds no cost to you but it helps me focus on giving as much value as possible in every single post by being compensated for recommending products that help people succeed.
You Might also like
In this article, I will give you a deep dive into the KeepKey wallet and provide you a review of my personal experience thus far with a keepkey review. I started using KeepKey about 3 years ago and boy has it come a long way. At first it was the simple bitcoin wallet that only supported about 6 coins, and was the easiest wallet to use at the time (including Trezor and Ledger). It's selling edge was the physical wallet itself which is a nicer aluminum finish and clean and upscale look and significantly differed from the flimsy plastic Trezor and Ledger presented you out of the box.

As a result, it was priced as such, and many people would not pay more for a device that only supported 6 coins. In 2018, it started adding 3rd party wallet support, like MyEtherWallet and MyCrypto.com and ERC-20 tokens. In this review, I will go over what has changed since then and ultimately if this wallet is the best choice for you or not.

I also recommend you download my free e-book that I just wrote that gives you some expert tips on how to secure your cryptocurrency and ensure you are protected for the next bull run. You can click the link above to gain access now, and it will only help you on this crypto journey. Addtionally, I recently wrote a detailed review on the new ShapeShift platform, that will have elements of it woven into this review as they both utilize the KeepKey wallet to operate. Let's get started!

CLICK HERE TO BUY KEEPKEY FROM SHAPESHIFT'S OFFICIAL SITE DIRECTLY

KEEPKEY REVIEW: WHAT COMES IN THE KEEPKEY BOX?

First off, they have a really solid presentation. The box is a quality box and is sealed by an anti-tamper sticker to indicate if the box has attempted misuse or access to it. Secondly, it comes with the following items in the rectangular apple-esque box:

-Nylon Woven USB to Micro USB cable

-2 Recovery Seed Cards

-Getting Started Guide

The device itself is rectangular and only has one singular button on the top right used for signing and authorizing transactions. This is why it can be defined as the simple bitcoin wallet and is mechanical in design. Overall, this is a non-nonsense wallet that is made up of solid, sturdy construction and is physically larger than the Ledger and Trezor wallets.

CLICK HERE TO BUY KEEPKEY FROM SHAPESHIFT'S OFFICIAL SITE DIRECTLY

KEEPKEY REVIEW: WHAT COINS ARE SUPPORTED?

Natively, this wallet in the current beta form supports over 40 assets with more on the way! Here is a current list of assets that are supported right now.  Now let's get into the nitty-gritty. For years, KeepKey only supported: Bitcoin, Litecoin, Ethereum, Namecoin, Dogecoin, and Dash. For a hardware wallet that needs to compete in this market place, that needed a serious upgrade.

Luckily, they have been making some AMAZING changes and not only added a ton of ERC-20 Support, but more importantly, they are revamping their entire platform to have one fluid, seamless application that integrates all of their core services (See my previous post for details on this). This is extremely powerful, and a decision that I believe will catapult them ahead of the competition. They are currently in a closed beta, and it is expected that they will be releasing this later in 2019. Stay tuned for news on this.

Some of the notable coins that have been added are:

-DigixDAO (DGD)

-Binance Coin (BNB)

-Dai (DAI)

-Maker (MKR)

-TrueUSD (TUSD)

CLICK HERE TO BUY KEEPKEY FROM SHAPESHIFT'S OFFICIAL SITE DIRECTLY

KEEPKEY REVIEW: HOW TO SETUP THE DEVICE

This information will be outdated soon, but I will leave a link to the current setup and initialization of the device as of June 2019 for most people here. I am more interested in talking about my experience with their new unified platform that will be released to the public shortly. Essentially, once you take the KeepKey out of the box and plug in the USB, it will prompt you to download the firmware updater and initialization steps once you login to your account. Currently, this is done on beta.shapeshift.com.

Once you have updated the firmware by plugging it in and holding down the single mechanical button as you disconnect and re-connect, it will process the update for you very quickly, usually within about 30 seconds. From here it will connect your KeepKey and there will be an animation in the top right of the dashboard letting you know it's current status and then prompt you for the pin that is randomized every time it's plugged in to ensure you have proper access to the device.

Once you're validated, you can trade, view your accounts, and send/receive from your existing accounts and it's a seamless process that will prompt for your PIN again to make any changes. I will leave a photo below for you to see the dashboard layout and it is very clean.

CLICK HERE TO BUY KEEPKEY FROM SHAPESHIFT'S OFFICIAL SITE DIRECTLY

KEEPKEY REVIEW: SECURITY

KeepKey has a true random number generator (TRNG) for it's PIN interface for extra physical security. In addition to offline storage, KeepKey's PIN code and number randomization makes sure that

1) Your wallet is secure from physical theft.

2) That a hacker couldn't steal bitcoins from your wallet with malware.

KeepKey is an HD wallet, meaning your entire wallet can be backed up with the 12 words generated on setup. 12 words is the default setting, although KeepKey supports seed lengths of 18 and 24.

The seed is generated using entropy from both the device itself and the computer used for setup. The seed is generated offline on the KeepKey and displayed on the device's screen. The device's offline screen makes sure the seed is never displayed on an internet-connected device.

You can recover your wallet using the backup seed if your device is lost, stolen, or damaged. Recovery can be done in this new beta platform, but it has yet to be released on the current version. Make sure to keep multiple backups of your seed and use a metal recovery seed backup for extra protection.

The wallet's screen allows you to sign and confirm the transaction on the device itself, so you can verify the address matches when sending on the web app and the device to prevent unauthorized bait and switches, but does not prevent phishing attacks.

CLICK HERE TO BUY KEEPKEY FROM SHAPESHIFT'S OFFICIAL SITE DIRECTLY

KEEPKEY AND SHAPESHIFT: USER EXPERIENCE (UX)

As you can see in the interface, besides the assets list on the left, most people like to trade within the app. All this is done within the app, so your private keys are never exposed online or to a 3rd party, which again, makes this new platform EXTREMELY compelling.

Additionally, unlike most exchanges you do not need pre-designated trading pairs that are usually defaulted to BTC. This means you can trade from altcoin to altcoin without having to trade back into BTC first, which will save you a ton on trading fees.

You can also buy crypto directly in the app via Wyre and can do a bank transfer that takes only 1-3 days and with only minimal fees. This is a huge advantage over Binance or other exchanges that charge exorbitant fees to have it done via a credit card and pay a lot more for that instant gratification. Again, when you do this, the private keys will go directly on your KeepKey so they are never exposed to the internet , even for a second.

Finally, here is a glimpse of the assets list. At the time of this screenshot, I only had 2 assets for testing and I haven't tested this with bitcoin directly and dealt with DOGE and SNT at the time. I have since distributed that between about 9 different assets and have had a good experience with seamless trades that all end up on my hardware wallet, instantly after signing and authorizing a trade.

CLICK HERE TO BUY KEEPKEY FROM SHAPESHIFT'S OFFICIAL SITE DIRECTLY

KEEPKEY REVIEW – CONCLUSION

In the end, I still would take the KeepKey over the Ledger if I had to choose. The Ledger Nano S only holds 3 or 4 apps at the same time, and if you plan to expand or add more, you will have to remove and uninstall what you have to make room. KeepKey does not have this storage issue.

As mentioned above, with KeepKey will not give you this issue and you can trade assets very seamlessly and without the need to give up your private keys over top an exchange. This is a HUGE advantage and not one that any other hardware wallet can compete with. Having a non-custodial wallet is key and having one that is designed to never expose the private keys is even better.

The UX has been greatly improved and you can actually initiate a trade, sign the transaction on the device, and then unplug and off you go. You do not need to wait for the trade to take place, which is super convenient. Right now it costs $79 and is only 20 bucks more than the Ledger. It feels like it should be worth twice that since the quality you get is superior. Honestly, if you asked me which wallet should I choose a year ago, and is KeepKey is better than Ledger?

I would've said "No". But, this new user interface and overall experience managing your assets all in one place and one screen, and not needing to install and uninstall several applications is unbeatable. Using their beta and testing their new platform has been a great experience and one that I would recommend to my closest friends and family at this point. Even if you are brand new and don't have much experience. KeepKey is the best choice for a hardware wallet right now in 2019.

CLICK HERE TO BUY KEEPKEY FROM SHAPESHIFT'S OFFICIAL SITE DIRECTLY

***Leave a comment below and I will message you a coupon for 50% off for a limited time only!***

What do you think? Which hardware wallet is your favorite and why? Sound off in the comments below!

Cheers,

The Crypto Renegade

NOTE: This post may contain affiliate links. This adds no cost to you but it helps me focus on giving as much value as possible in every single post by being compensated for recommending products that help people succeed.

In this article, I am going to give you the 3 best cryptocurrency cold storage solutions. You've probably heard this before by your friend or colleague that introduced you to the wonderful world of cryptocurrency: "You need to store your bitcoin offline using cold storage". So what does that mean exactly? There are many forms of cold storage, but there is considerably more forms of "Hot Wallets" or storage that is convenient and directly tied to an internet connection.

I don't need to tell that this form of storage is convenient, but is riddled with considerable risk. With a normal bank account, if there is fraud or if someone hacks your account, you have recourse, and in most cases your will not be liable and be fully reimbursed. No harm no foul, right?

That is not the case when it comes to cryptocurrency. It's about self-sovereignty and full ownership and responsibility of your own finances. With that in mind comes a great deal of responsibility and in this case, responsibility over your own finances and your own bank is a blessing. So what do you need to know? You absolutely, 100% need a cold storage solution for storing your cryptocurrency offline to keep your private keys and recovery seed safe.

I am going to share with you below the 3 best cryptocurrency and bitcoin cold storage solutions, starting with what I consider to be the most secure, all the way down to what is not so secure. However, everything that is offline (generally speaking) is still more secure than keeping your long term holdings on a phone or any other internet connected device.

HERE ARE THE TOP 3 COLD-STORAGE SOLUTIONS FOR STORING YOUR CRYPTOCURRENCY OFFLINE

Be advised that these are considered to be the best practices currently in the industry and most commonly used tried and true methods. There are other ways to go about this, but as they are not properly vetted and not as commonly used, we will not be listing them here.

You can probably tell by now that I am a strong advocate of hardware wallets. I even developed and built one working for a very prominent cryptocurrency company and I have the latest prototype not 2 feet from where I sit now.

I have a lot of first-hand experience in understanding why it is vitally important to own one and use one for any amount of cryptocurrency you don't plan to spend in the next 24 hours. It has some keen advantages on top of being an "offline" device, which means it cannot be hacked.

Private keys are generated on and never leave the device, even when it's connected to the computer. This is crucial because if your private keys are stored in a secure environment and they are never removed from the device, there is no risk of them being exposed to the internet.

Custom PIN Encryption – This is an extra layer of security that requires the user to set a 4-8 digit custom pin once it's connected to USB port that is connected to the internet, like a desktop or laptop (or even a mobile phone). Without this PIN, you cannot even gain access to the application to make changes or sign transactions.

Additional Device Verification – This means that any action you take on the web or desktop application with your mouse or a keystroke, requires authentication on the device itself to ensure there is no key-logging or unauthorized changes.

For example, If I want to spend 0.25 BTC on a new snowboard on

Amazon

(Yes, you can do this with

Purse.io

), and you initiate that within the web app, it will prompt your to confirm the transaction on the hardware device via physically pressing a mechanical button. This is to ensure no mistakes and no unauthorized transactions occur.

#2

USB DRIVE

(NOT AS SECURE)

This option is better than leaving all of your holdings on a hot wallet, but is still not recommended. Why? Because unlike a trusted hardware wallet, it has no security measures. If someone gains access to the unsuspecting USB drive, they will have unfettered access to your precious private keys.

It is not encrypted, it is not protected, and anyone with access to google can crack this if they have physical possession of it. Additionally, I cannot tell you how often these little devices have hardware failures. If you do not have a backup of these keys, your coins will be gone forever if something goes wrong.

This one is a "Catch 22". What do I mean by that? Well, I see the value of what it is and I understand why this invention was created. For instance, when I wanted to give my loved ones some bitcoin in their stocking at Christmas, it was (and still is) a great way to introduce bitcoin to the uninitiated and get them excited about this new technology.

A paper wallet is exactly what it sounds like, it's your bitcoin in paper form. It usually includes a QR code to scan with your phone and import into a hot wallet and contains a written public and private key. This is not secure, but if you are gifting it to someone, or making a trade or transaction offline, it's a decently good medium, especially if you don't know or necessarily trust the recipient.

As I mentioned above, if you are unfamiliar with this amazing piece of paper, it exposes everything you need to take control of this bitcoin. It has written out the public bitcoin address and the corresponding private key. If someone dropped this in the wind and I picked it up down the road, it would be like getting a winning lottery ticket (literally). As you can see there are very few recommended uses for this, and even when using this, you need to be very, very careful.

FINAL THOUGHTS

So, 3 best cryptocurrency cold storage solutions? When choosing the best cold storage solution for you, you need to understand what your end game is. What is your purpose and intent when deciding to pull your crypto offline? Most people who learn about the many advantages about cryptocurrency, typically plan to hold it for an extend period of time, whether it be for a long term investment or even everyday spending (like me).

The Bottomline: Unless you are planning to give some bitcoin away as a gift or you are making a one time transaction with a stranger in a dark alley, I STRONGLY recommend you purchase a hardware wallet. One of the most popular ones right now and is widely supported by a wide range of different cryptocurrencies is only $59 at the time of this writing.

Believe me, it won't be that price for long. Once the next market cycle starts to ramp up, these prices are going to be increasing, and it is a steal considering you are protecting potentially millions or billions of dollars worth of lifetime crypto-assets. The hardware wallet in question here is the Ledger Nano S, and I use this as one of my everyday wallets as well for spending. If you click the "HOME" button at the top, you can see all the different wallets we offer and endorse right now, depending on what features you need and  what works best for you.

If you have any questions or comments on this post, please sound off below! I'd love to hear from you! Until next time…

Cheers,

The Crypto Renegade

NOTE: This post may contain affiliate links. This adds no cost to you but it helps me focus on giving as much value as possible in every single post by being compensated for recommending products that help people succeed.

In this article, I will dive into why credit card companies should allow customers to make payments with cryptocurrency! As someone who gets paid primarily in cryptocurrency, I have looked around for a solution or a service that allows me to payoff or pay down any debts (mainly credit cards) directly with cryptocurrency. Unfortunately, after months or research, there does not appear to be a way to do this directly in the United States. Interestingly enough in my journey for looking for a solution, I was able to come across an article that an Australian start up company called Living Room Of Satoshi was doing this (successfully, I might add) in providing a way for users to pay for every day bills using bitcoin. This includes: Car Registration, Electricity Bills, Cell Phone Bills, Bank Fees, and even (yes, you guessed it) Credit Cards. It's been reported that the number one bill paid by consumers is credit card debt, according to CreditCards.com.

THE 3 CREDIT CARD BEHEMOTHS

However, there is no direct solution in today's world to make payments directly with Visa, Mastercard, or American Express with our crypto assets to help pay down our debt. Any one of these companies would have a MASSIVE edge over any other bank or credit card company that implements this feature first, because there are millions of active cryptocurrency users who would use this feature in a heartbeat. We need to take a page out of Australia's book and create solutions that will allow us to either have these corporate giants begin accepting this directly, or create a bridge to do so. There are a few work-around options you can use to leverage your crypto holdings and use the collateral to get a crypto-backed loan with very low and reasonable interest rates to help you pay down debt. The beauty in doing this, is you don't have to spend your crypto to use this option, you just send it to a protected account with them until your loan is paid back. It is  also backed by the FDIC (if that gives you any confidence). For some people, that last tidbit gives them peace of mind knowing that this company is not going to disappear and simply lose all your crypto funds if they go under. I have done business with them recently in earning interest for some of my holdings and I can attest to their integrity and have had nothing but a positive experience using Blockfi.

Let's get back to the 3 credit giants for a minute. The average interest rate the average U.S. consumer is paying with "good" credit is still over 20%. That is highway robbery, but what other options do consumers have when the inflation and cost of living is outpacing the paying wage in America? It almost seems like a perfectly formulated trap by these big banks to rob the american people of their freedom and to impose financial slavery for the rest of their working lives. It's madness, however, it's even harder for people who get paid in cryptocurrency to pay these bills, because we have to use a 3rd party service (like Coinbase) in order to pay a fee to convert our crypto into fiat, and then pay additional fees to pay our credit card on top of our interest rates. This seems like a good plan when looking from the vantage point of these credit card companies, because that means we will be paying interest even longer. Wrong! The default rates on credit cards are on the rise, because it's becoming too cumbersome and people are drowning in debt. A growing number of folks figure it's worth it to take a hit to their credit score or even delay paying this by having it go to collections, just so they can keep up on their required living expenses like food and shelter.

There is another option that was found for use in Canada to pay your credit card bills, but still, you have to pay extra fees to do this. For some, it may be worth it and it can help you reduce the amount of interest to pay to the banks. I still think the credit card companies need to accept this directly as there is a need in the marketplace and it will ultimately help them receive more revenue in the long term as bitcoin is a deflationary currency. The banks have never needed to make any innovation into their services or processes because they have a monopoly, and therefore have no need to compete. This is just another reason why bitcoin is going to be the currency of the future and will soon become adopted mainstream as it's very own existence and foundation was built on innovation and fungibility.

CONCLUSION

The bottomline: It's in the bank's best interest and the consumer's best interest to have this ability in place. People will have more options to pay down any debt, especially if they do not have access to a bank account or have otherwise been cutoff from legacy financial services. Consumers will also be more likely to pay their balances down faster, because bitcoin year over year has only increased in value since it's inception.

Please sound off below! What do you think? Would you start paying your credit cards with crypto if given the option? Please me know in the comments.

Cheers,

The Crypto Renegade

NOTE: This post may contain affiliate links. This adds no cost to you but it helps me focus on giving as much value as possible in every single post by being compensated for recommending products that help people succeed.