Breaking: Bitcoin drops below $5,00 as Bitfinex Tether (USDT) drama continues. Holy Smokes. What a whirlwind of a few hours it's been for the cryptocurrency market. As Ethereum World News reported, iFinex, the operator of both Bitfinex  Tether Limited (the firm behind USDT), had come under legal pressure from a key U.S. legal entity. For those who missed the memo, here's a recap: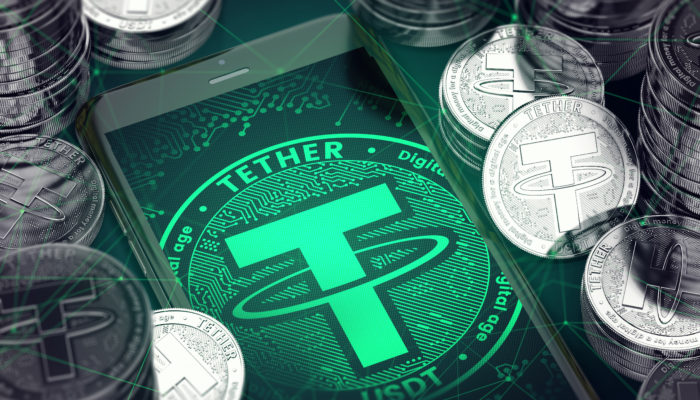 A document unveiled by the New York Attorney General's (NYAG) office on Thursday has revealed that iFinex, the company behind both Tether (USDT) and Bitcoin exchange Bitfinex, is being sued. Per a lawsuit issued by official Letitia James, iFinex Inc, which is the company behind the two aforementioned crypto startups, promoted the "issuance, distribution, exchange, advertisement, negotiation, purchase, investment advice, or sale of securities" in New York State, which is illegal without the proper licensing and documentation. The suit has also revealed that Bitfinex purportedly sent $850 million to a Panama-based company, failed to secure the funds later, and went on to raid almost $1 billion of Tether's cash reserves to satisfy it's customers.
As a result of this news, BTC fell immediately (and a lot of altcoins with it). Within 30 minutes of the news' publishing, BTC dropped from $5,550 on Coinbase to a low of $4,950 — a collapse of just over 10% — as Crypto Twitter spread this harrowing pieces of news within minutes. Altcoins across the board followed suit, with USDT falling to $0.98 on a number of exchanges. But, now, some are coming to the conclusion that this isn't the end of cryptocurrency per se, leading to a recovery in the Bitcoin price to $5,200.
BITFINEX RESPONDS, BUT TRADERS FLEE IN PANIC REGARDLESS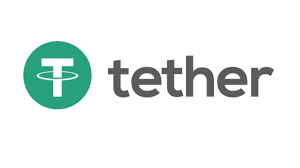 About an hour after this news hit the Wall Street Journal and other outlets, a Bitfinex staffer going by "Garbis" released a statement on the company's official Reddit forum. The employee explained that Bitfinex's "team is reviewing the documentation," and a statement will be released on the matter in the coming hours. In spite of this response, which was deemed lackluster and meaningless by most, users are revealing that they are withdrawing all their capital from the (not so) popular crypto platform.
Eduardo, a Venezuelan Bitcoin enthusiast that works for Purse.io, revealed that while he isn't selling his BTC, he is withdrawing "what little" he had off the platform. Many others in the community made similar remarks, posting images of their withdrawal requests — balances and addresses redacted of course — to show that they are now skeptical of Bitfinex's dealings. It is unclear whether or not the exchange will be able to keep up with these withdrawal requests. If this continues, we may see a massive exodus.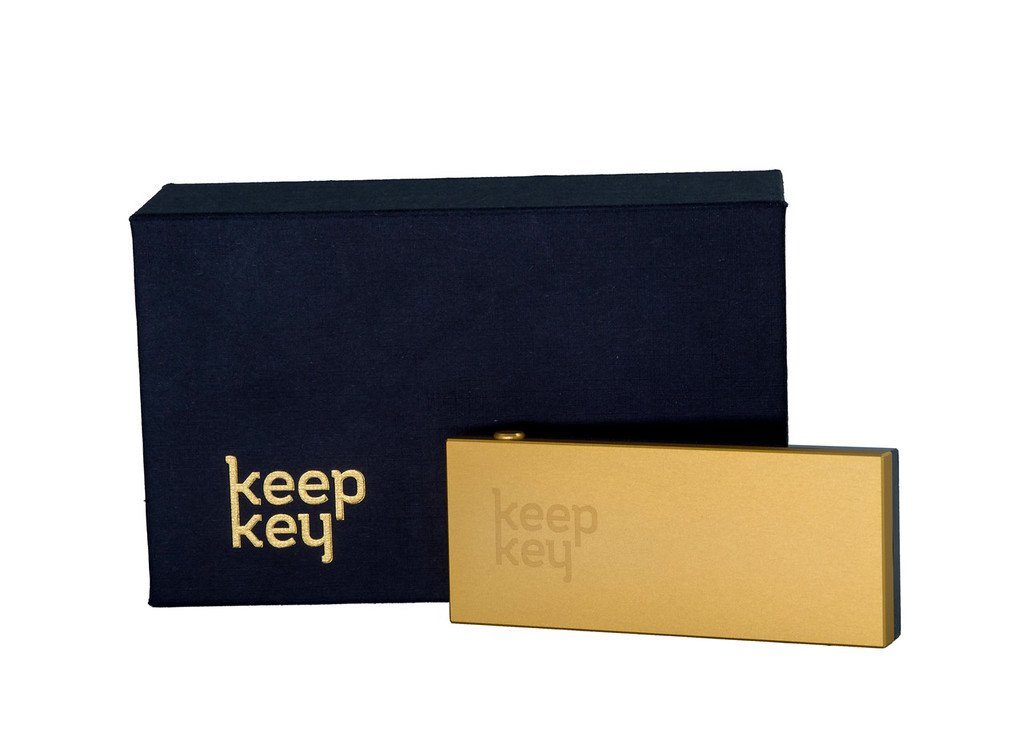 BOTTOMLINE:
This just goes to show that it's only a matter of "when", not "if" exchanges will reveal some mishaps and people start to panic. You do not have these issues when you have a hardware wallet, and you can even keep your USDT on a KeepKey device, which I've been testing in their new unified beta platform. I strongly recommend visiting our "SHOP" page at the top to get one now directly from these companies. Just remember as Andreas Antonopolous said: "Not your keys, not your bitcoin".
What do you think? Do you think Bitfinex has made a big mistake like this for the last time? Please let me know in the comments!
Cheers,
The Crypto Renegade
NOTE: This post may contain affiliate links. This adds no cost to you but it helps me focus on giving as much value as possible in every single post by being compensated for recommending products that help people succeed.
You Might also like
In this article, we are going to unravel the differences between the Trezor One Vs. Trezor Model T. I have been personally using each of these devices for years. The Trezor One first made it's debut in August 2014 and was the first commerical hardware wallet out on the market. It paved the way for many competitors and started a revolution with a mission of keeping your private keys safe and completely offline in your control.

The Trezor Model T was unveiled in 2018 after years of development and tweaking. I was a reseller at the time and I received one of the first batch of devices to test out and even actually did a tear down and compared the internals and was very interested to see the differences between the two devices. Before that occurred, I tested it with many different coins and was a very pleasant experience.

They have even added a large number of "Native" apps (or coins) that were supported with their web-based wallet, and they will continue to do so for years to come. But does that make the Trezor One irrelevant now? Stay tuned for the whole article to find out!

First Look And Unboxing

The Trezor One is a very simple device and yet, the complexity comes in it's security packaging. Let me explain. The device is in the shape of a small plastic trapezoid with 2 mechanical buttons and a small OLED screen. When you first receive the device, it comes in a small plastic box and you will see that it has 2 holographic anti-tampering stickers on the box covering the seals. One is on the top and one is on the bottom.

This was put in place to not only show if the box has been tampered with, but also has some visual clues that reveal it's authenticity. This was put in place as a preventative measure and to avoid supply chain attacks. Additionally, it has some vert strong adhesive glue that is designed to destroy the box in it't opening.

This self-destructive box again is a secondary security measure designed to reveal if the box has been tampered with it's journey from the manufacturer to the end user. In my opinion, it's very simple, yet clever solution, as MIM attacks and supply chain attacks are a very real threat.

The Trezor Model T, however decided to go with a much simpler box design that does not include these contraptions. Why? Well, they decided that evidence of tampering really only matters on the device itself, so they forewent the process of securely packaging the device. Instead, they decided to put a very adhesive and protective seal on the device itself over the USB-C port.

The one downfall of this design, is that it when you unbox it and peel off this protective seal, it leaves a very sticky and noticeable sticky residue that is VERY difficult to take off. And as the device is plastic, it cannot be removed or scraped off, as it will completely scratch the device. I touched on this on my dedicated review of the Trezor Model T that I wrote HERE.

Trezor One Vs. Trezor Model T: Supported Coins

This in my opinion is the large differentiator between these two devices and the distinction will ultimately sway most of you in deciding which device you should buy. Both coins have a lot of the same coin support, at least in terms of the larger cap coins and what is supported in third-party wallets, such as MyEtherWallet or Mycelium.

I will note the primary difference here is noted in the available "Native Apps". What are Native Apps? These are the wallets built directly into the web application that Trezor has built to manage your coins directly on your platform. They are very easy to use, manage, and view in a very easy manner. This is NOT the case when you deal with certain coins that are only supported with 3rd party integrations. As a result, they are fundamentally better for the end user.

I am going to list a handful of what I consider the notable coins that are supported by these native apps and differences. I will not overlap these and point out some coins that are only supported by the Trezor Model T, and NOT supported on the Trezor One. Note this below:

Dash (DASH)

Digibyte (DGB)

Vertcoin (VTC)

Namecoin (NMC)

Dogecoin (DOGE)

Trezor Model T Supported Coins:

Ripple (XRP)

Ethereum (ETH)

Chainlink (LINK)

Holochain (HOT)

USDcoin (USDC) *Stable Coin*

This is just a brief example of some popular coins that are supported on each wallet natively using Trezor's web app. Ther are some additional coins that are supported on the Trezor Model T through 3rd party wallets that will not work with Trezor One, such as Tezos (XTZ) and Monero (XMR).

This is important to know, as there are over 1,000 ERC-20 tokens that are expanding into native app support by Trezor Model T, that is not going to be supported by Trezor One, however, using some 3rd party wallets, will still support them, if you're so inclined.

Trezor Security

I will briefly touch on this here as most of this was gone over in depth in my Trezor One Review. As mentioned above, the physical security measures and differences are pointed out in its physicality of it's packaging, but I will point out that there is one feature that I particularly like that is available on the Trezor Model T.

Both have an option to set a "passphrase" or a 25th seed word when accessing your account. This means that if/when you have to use your recovery seed to restore your device, you not only need the 24 seed words in the correct order, but you will need to enter in the custom passphrase in order to fully restore your wallet.

Here is the main difference on the Trezor Model T. Because the device has a touch screen, both the PIN and the custom passphrase (if you enable it) will be entered in on the device itself, and not the web app. Why is this important? Well, in the event that your web app is compromised or you have a key logger on your computer, you have a separation from your device and what you enter on the web app to unlock or access your device.

The Trezor One requires you enter in your PIN on the web application with a number grid, since it does not have a physical touch screen that allows you to enter it in on the device. Pretty cool if you ask me.

Trezor Prices

The Trezor Prices are pretty significant in terms of the difference between the Trezor One and the Trezor Model T. As we've discussed above some of the differences of coins that are supported and the overall design, the prices are pretty notable as these devices cover a lot of the same ground. The current prices are listed below as of this writing:

Trezor One – 69 Euros or Approx. $78.00 USD

Trezor Model T – 149 Euros or Approx. $169.00 USD

This means that for the almost the same level or security you can get the original hardware wallet, the Trezor One for $91 less than the upgraded model. However, you have a lot more room to grow in terms of coins and token supported natively on the Trezor Model T, which means it will be more "future proof" and more expandable than the original.

Setup And Recovery Seed Differences

The primary differences in the two devices is fairly straightforward. The Trezor One includes a 24-word seed phrase when setting up and backing up your device. The Trezor Model T includes a 12 word seed phrase when you receive the device and that limitation is indicated on the included recovery seed cards in the box.

Why did they make this difference? Whether you choose a 12, 18, or 24 word seed phrase, it ultimately includes the same level of security. Additionally, since the Trezor Model T includes the option to set a custom passphrase you can enable on the device in addition to requiring the PIN, they felt that it was extra secure that way, although it's optional.

Trezor Vs. Ledger Vs. KeepKey

The highest end device of these 3 is going to go to the Trezor Model T. Not because of the price tag, but because of the extra security features and the vast coin support that is way ahead of the competition currently. The Ledger Nano X is on par with this and even allows you to manage your device via bluetooth and can hold up to 100 apps directly on one device, which has it's own edge over the rest.

The KeepKey is one of the oldest devices, but it is the "nicest" in terms of it's physical presentation as it's a very solid and sleek device that just "feels" premium. Additionally, it is going to release their new platform very soon that integrates directly with native coin support and non-custodial trading directly on the hardware wallet, that makes it probably the safest trading experience I have seen yet. I have tested this platform and have a detailed review of it HERE.

Additionally, if you want more details on the key differences of these devices, I will link that specific article here that I wrote entitled "KeepKey Vs. Trezor Vs. Ledger – Which One Should I Buy? (2019)".

Conclusion

So which one is better? Well, to be honest there is no clear cut answer and it varies for each person. Here's how I would put it to you. Are you going to be getting more and more into crypto and expanding into more altcoins as time goes on? If so, go with the Trezor Model T. If you are simplistic and you just want to "HODL" Bitcoin, Ethereum, and maybe a few other larger cap coins for a long period of time? Then Just got with the Trezor One.

The truth is, both will continually receive security and firmware upgrades as time goes on and will be very usable for years to come. In this professional's opinion, it really comes down to any specific coins you want native support for (VERY IMPORTANT) and if you plan on expanding. You can't go wrong with either one, as they have stood the test of time and I've used both for various coins over the years and I've seen the positive changes in both devices. Click the links below to buy The Trezor One and The Trezor Model T below directly from their website!

***CLICK HERE TO BUY THE TREZOR ONE WALLET***

***CLICK HERE TO BUY THE TREZOR MODEL T WALLET***

What do you think? Would you choose the Trezor One Or Model T? Which one do you use? Sound off below!

Cheers,

The Crypto Renegade

NOTE: This post may contain affiliate links. This adds no cost to you but it helps me focus on giving as much value as possible in every single post by being compensated for recommending products that help people succeed.

In this article I'm going to address the urgent question I get almost every day recently "Should I Buy Bitcoin Now?!". Most of the people I deal with kept asking me over the past year and a half what was going on with bitcoin. It was almost if they were saying "See, I told you so! Bitcoin was a bad investment".

Those same people have taken notice to the massive price increase and have asked me if now is a good time to get in. To them I say, It was a good time to get in around $3,300 when everything looked terrible and you laughed at me. Well, hindsight is 20/20, and deep down, I knew this was just part of a normal market cycle and that it would recover. The short answer is; If you don't have any bitcoin now, please start getting some before the limited supply runs out.

One of the best ways I have been suggesting people start accumulating and acquiring bitcoin for the first time is to use this free app I have been using myself that give you free bitcoin back on every purchase you make, while receiving a discount of anywhere from 2-33% off every purchase.

This is the LIFE INFO APP, and I will leave an in-depth review of this amazing way to earn free bitcoin HERE. The gist of it is that it's a shopping app that gives you discounts on thousands of brands and retailers on every purchase you make. The savings you accrue can be converted directly into bitcoin right within the app!

I have been testing this app for several months now, and I have earned over 80$ worth of bitcoin on purchases I was already been making anyways. Why not earn free bitcoin? This is the #1 way I've been recommending people start acquiring bitcoin who are new to it and want a VERY easy way to do so, with no technical knowledge.

***CLICK HERE TO DOWNLOAD THE FREE LIFE INFO APP TO START EARNING FREE BITCOIN***

The Current State Of Bitcoin (July 2019)

As of the time of this writing, the price of bitcoin is currently $9,870.95. This is a pretty steep discount from where it was 5 days ago at $13,500. Bitcoin has been having significant gains over the past few weeks very steadily. This has primarily been happening because of some very fundamentally bullish news, such as the announcement of Facebook's new cryptocurrency called "Libra".

Many believe will bring the awareness and main stream of cryptocurrency adoption. Although this will be used as a "Stable Coin", it will ultimately force billions of people to understand the ways of the future and finance.

So why did the price drop? Well, this is actually a healthy and normal correction for what has been a parabolic rise in price and the correction here will shake out the weak hands that currently are very emotional and timid about the projects future, and only pay attention to the price and what other people are doing.

Ultimately, bitcoin is the future of finance. New mainstream stores are starting to accept cryptocurrency payments directly.

What Caused The Huge Run Up Of Price Since April Of 2019?

There are three primary factors that I believe have contributed to the massive price gains from April of 2019 til now, with no signs of stopping. Sure, there will be fluctuating prices, but it's consistently gained over 100% consistently. Here are a few fundamental reasons I believe that triggered this to happen:

1.) Bitcoin Halvening – Every 4 years the bitcoin block reward that pays miners to verify transactions is going to be cut in half starting May 2020. This is by design and as a way to introduce scarcity and deflation to an already scarce and useful asset. Historically, the months leading up to this in years past has shown a systematic increase of price in anticipation of this happening.

Currently, the block rewards pays 12.5 bitcoin approximately every 10 minutes. It is about to be cut in half to 6.25 bitcoins per block. Scarcity is a massive incentive to start getting your act together now, before it's too late.

2.) Facebook's Cryptocurrency "Libra" – As mentioned above, one of the worlds largest and well-known companies is creating their own cryptocurrency. With over 3 billion active users and counting, this is introducing a new mechanism for people to make payment directly within the platform and also pay for services, like advertising, using Facebook's native coin. There will be many high profile exchanges that will support this coin (including Coinbase), so there will be plenty of on and off ramps for this upcoming crypto. This is said to be pegged to over 12 fiat currencies' values.

3.) Chainlink Partnership With Google – Chainlink is a cryptocurrency that specializes in smart contracts. If you are unaware of what that is, a smart contract is essentially a digital contract that is automated and processed out with no middleman, once certain pre-determined criteria is met. This is especially useful for reducing middle-men, and therefore costs, as well as efficiency.

Google has made an announcement of this partnership on a secret project and only validates the need for a blockchain in our modern world. Google doesn't just partner with anyone, so as people start noticing that cryptocurrency and new blockchain projects are working with tech giants, people start noticing. There are very few details on what this project is exactly, but I assume it has to do with aggregating and verifying data automatically to increase efficiency in time intensive tasks.

What Is The Easiest Way To Buy Bitcoin? What Is the Minimum Investment?

The easiest way to buy bitcoin is to buy directly with a credit card. You can do this very easily with a company called CoinMama, and it only takes a few minutes to process and receive your bitcoin. I have personally used this service many times myself and is much quicker than using an exchange, like Coinbase.

Many exchanges and official on ramps will require much more time as they process KYC and account verification steps to enable an account for you. This process typically takes 3-7 business days, and you should plan accordingly. They are very useful to use if you are not crunched for time, and support many of the top coins directly with bank wire or debit cards for payment.

You can buy as little of $10 worth of bitcoin, and with what the app I mentioned, you can accrue even less than that for free. The point? You don't need to buy a full bitcoin to get started!

Additionally, as I mentioned at the beginning of the article, you can start earning free bitcoin using the LIFE INFO APP, as that's what I've been doing myself. Again, this is the#1 tool I've been using to accumulate free bitcoin on purchases I'm making anyways.

Should I Buy Bitcoin Now: Conclusion

Overall, even though bitcoin is very volatile at the moment, I would STRONGLY recommend you buy some bitcoin if you haven't already. There are only 21 million coins that will ever been in circulation, and there is approximately 17.5 million circulating right now. This hard cap that can never change is a deflationary mechanism designed to provide a road map of how the supply and demand dynamics will look over the next few years.

If you zoom out and look at the year over year gains, bitcoin has been one of the strongest investments over the last decade as it has had a higher value of the previous January since it started. Most people get emotional with such rapid price swings, but ultimately what makes it special is the fact that you can now become your own bank.

YOU, yes YOU, can now conduct financial transactions with anyone in the entire world (almost for free) with no permission from anyone and no middle man requiring authorization or taking a cut. THAT is powerful. There has never been anything else like it in the world before. Ever.

What do you think? Do you think it's too late to buy bitcoin now? Let me know in the comments below!

Cheers,

The Crypto Renegade

NOTE: This post may contain affiliate links. This adds no cost to you but it helps me focus on giving as much value as possible in every single post by being compensated for recommending products that help people succeed.

D'CENT vs Ledger Nano X! In this comparison, we are going to do a head-to-head of two of the most competitive and popular new cryptocurrency hardware wallets in this edition of the hardware wallet roundups.

I am going to dive into which of these bluetooth hardware wallets is better and more secure. How big is your portfolio? Do you need mobile AND desktop support? Do you use any 3rd party wallets for integration? Do you need web-based access instead of a required download? 

These are all questions you will need to consider when deciding which of these wallets will be best for you. At the end of the day, the coin support is one of the most important factors (besides security) when deciding which hardware wallet is best for you. 

Ultimately, if it doesn't support the coins you want to store offline, it won't work for your particular situation. So keep that in mind as we dive into what I consider to be the most important factors when making such an important decision, such as choosing a cryptocurrency hardware wallet.

Ledger Nano X: Overview

The Nano X comes beautifully packaged with the device itself, a USB-C cable, a set of instructions and recovery seed cards. The previous bulky buttons that were on top of the device are now seamlessly integrated on it in a way that's even a bit hard to notice. All in all a beautiful design. The primary features of this device are the bluetooth connection which allows you to manage this device using your smartphone via the iOS and Android app.

Additionally, you can now hodl, store, or manage up to 100 cryptos simultaneously, all without access to your desktop or laptop computer. This is easily it's best new features, but aside from the upgraded storage capacity and the wireless connectivity, the device itself is now larger, has an integrated 2-function button, and an overall larger screen for verifying transactions. With a trusted device and a more universal charging cable, this makes it much more compelling to spend the extra money to store more coins and one that you can easily take with you as you travel.

Ledger Nano X: Security

Ledger is at the forefront of developing the industry's device security. How? And in what ways?

CC EAL5+ SECURE ELEMENT

Only Ledger's devices can claim the French cybersecurity agency ANSSI's full certification.

The Nano X and Nano S both feature what is called a 'secure element'. The chip seen below is the next generation chip that comes in the Nano X:

The secure chip meets the CC EAL5+ certification and run's Ledger's proprietary BOLOS operating system.

A Secure Element is a secure chip that…embeds intrinsic countermeasures against many known attacks. This kind of chip is tamper-resistant and protects your device to a range of different attacks."

Ledger Nano X: Coin Support

The Ledger Nano X utilizes the "Ledger Live" dashboard which is a desktop application that allows you to manage all of your coins, portfolio, and potential trades in an easy to use application. You can use this on both an iOS or Android app as well as a desktop.

This app allows you to manage up to 1,100 coins that are supported by the device. However, only about 200 of them are "native" apps. This means that you can manage them directly within the Ledger Live app, without having to connect to a 3rd party wallet, such as MyEtherWallet or MyCrypto. I will leave a link HERE with a list of fully supported coins.

Ledger Nano X: User Experience

Honestly, the user experience is a massive upgrade from the Ledger Nano S. With that said, It has a few usability issues that I find to be quite difficult to overcome. Although this device is physically larger than its predecessor, it still has a fairly difficult to use early experience.

For example, the screen is still fairly small and still cannot accommodate a QR code for scanning. This may not seem like a big deal, but after using several hardware wallets, it really does make a big difference. Using a QR code is not only safer (because it removes the chance of error from manually typing in a wallet address), but it is incredibly faster and makes the entire of transacting offline, a much easier experience. 

Although this device has stepped up the quality considerably from it's latest iteration, I still feel that utilizing an all new form factor could have been beneficial and a little more innovative than replicating their 1st generation device with a few small tweaks.

D'CENT Wallet: Overview

The D'CENT is a mobile and bluetooth connected wireless hardware wallet device. With additional biometric security and the ease of use, this is a contender for the easiest to use mobile and wireless wallet. So how is it different than Ledger Nano X or other bluetooth devices? The Biometric security is a large differentiator here. It's super convenient and makes it easy to sign and authenticate transactions on the go.

This means if you want to move your crypto from cold storage to a hot wallet, it can be done quickly and easily. A common scenario here would be if you are trying to pay a friend or you're shopping and want to pay for a product in store very seamlessly. Let's take a look at the security, features, and price below to go into a little more detail.

D'CENT: Security

The flagship feature of D'CENT is hands down the biometric security feature of the fingerprint sensor. There are some other hardware wallets that communicate with mobile, and can utilize Face ID or Touch ID for extra authentication with their mobile app, but this gives your authentication on the physical device as well. This is a unique and very secure feature that is not used by any other hardware wallet currently on the market.

The hardware wallet features a built-in fingerprint scanner that manages access to the hardware wallet. This security process improves the convenience for the users and enhances the security during access control. It also provides the wallet with fast transaction signing.

 

Multi-IC architecture design

Bank grade EAL 5+ Secure Element (This is the same security chip used in the

Ledger Nano X

)

Secure OS embedded on microprocessor

D'CENT: Coin Support

The coin support is varied. The D'CENT can store and support Bitcoin, Ethereum, ERC20 tokens, RSK, RRC20 (RSK tokens), Ripple (XRP), and MONACOIN. To many, this may not seem like it is very much, however, a majority of the major tokens are ERC-20 tokens and all can be supported natively on this device, which is good. I have not come across a hardware wallet yet that supports RSK and RRC20 tokens yet natively, so that definitely makes this an exclusive hardware wallet first for the D'CENT wallet!

D'CENT: User Experience

One of the main features I like here is the option to generate a valid QR code on the large OLED screen of this device as a way to send funds directly from your smartphone to your D'CENT wallet. This is super convenient and truly makes this a wireless and independent device that can be used on the go via the D'CENT app, which also includes a market price section and of course all of your wallets and current fiat amount stored within each one.

What's also nice is you no longer need to backup and restore this device for firmware upgrades like you do with other devices (although you can, since this device can also support bluetooth and USB connectivity if you choose). This makes this a very convenient choice when considering the ease of use and security when choosing how to secure your private keys.

D'CENT vs Ledger Nano X: Conclusion

Truth be told, these hardware wallets each have their own unique selling points (as you've seen above). It really depends on your situation. For example, if I only wanted to "HODL" the main market cap coins and wasn't looking to build an expansive portfolio, I would choose the D'CENT wallet. 

Why? Because the user experience in form factor is better (in my opinion) for ease of use, and overall security and the fingerprint authenticator gives me peace of mind. The Ledger Nano X is a solid device with a great track record and a trusted development team behind them. However, the screen size is not much bigger than their 1st generation device, and the form factor and user experience is much the same. 

Overall, if I had to choose between these devices, it would really depend on which coins and the number of coins I needed to hold securely offline. They are both very high quality and fun devices in their own unique way. Having a bluetooth and wireless hardware wallet is really convenient and provides users a way to start using their hardware wallets in real-world scenarios. However, having that extra biometric security is really a game changer.

What do you think? Would you choose the KeepKey over the Ledger Nano X? Let us know down below in the comments!

Cheers,

The Crypto Renegade

NOTE: This post may contain affiliate links. This adds no cost to you but it helps me focus on giving as much value as possible in every single post by being compensated for recommending products that help people succeed.