Breaking: Bitcoin drops below $5,00 as Bitfinex Tether (USDT) drama continues. Holy Smokes. What a whirlwind of a few hours it's been for the cryptocurrency market. As Ethereum World News reported, iFinex, the operator of both Bitfinex  Tether Limited (the firm behind USDT), had come under legal pressure from a key U.S. legal entity. For those who missed the memo, here's a recap: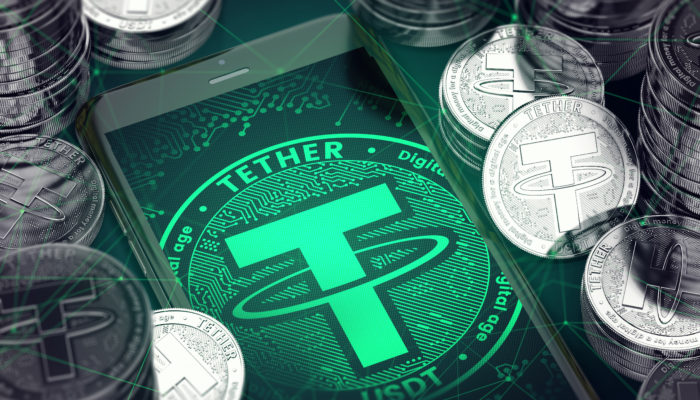 A document unveiled by the New York Attorney General's (NYAG) office on Thursday has revealed that iFinex, the company behind both Tether (USDT) and Bitcoin exchange Bitfinex, is being sued. Per a lawsuit issued by official Letitia James, iFinex Inc, which is the company behind the two aforementioned crypto startups, promoted the "issuance, distribution, exchange, advertisement, negotiation, purchase, investment advice, or sale of securities" in New York State, which is illegal without the proper licensing and documentation. The suit has also revealed that Bitfinex purportedly sent $850 million to a Panama-based company, failed to secure the funds later, and went on to raid almost $1 billion of Tether's cash reserves to satisfy it's customers.
As a result of this news, BTC fell immediately (and a lot of altcoins with it). Within 30 minutes of the news' publishing, BTC dropped from $5,550 on Coinbase to a low of $4,950 — a collapse of just over 10% — as Crypto Twitter spread this harrowing pieces of news within minutes. Altcoins across the board followed suit, with USDT falling to $0.98 on a number of exchanges. But, now, some are coming to the conclusion that this isn't the end of cryptocurrency per se, leading to a recovery in the Bitcoin price to $5,200.
BITFINEX RESPONDS, BUT TRADERS FLEE IN PANIC REGARDLESS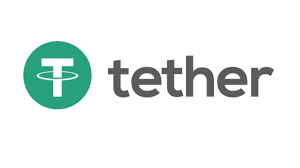 About an hour after this news hit the Wall Street Journal and other outlets, a Bitfinex staffer going by "Garbis" released a statement on the company's official Reddit forum. The employee explained that Bitfinex's "team is reviewing the documentation," and a statement will be released on the matter in the coming hours. In spite of this response, which was deemed lackluster and meaningless by most, users are revealing that they are withdrawing all their capital from the (not so) popular crypto platform.
Eduardo, a Venezuelan Bitcoin enthusiast that works for Purse.io, revealed that while he isn't selling his BTC, he is withdrawing "what little" he had off the platform. Many others in the community made similar remarks, posting images of their withdrawal requests — balances and addresses redacted of course — to show that they are now skeptical of Bitfinex's dealings. It is unclear whether or not the exchange will be able to keep up with these withdrawal requests. If this continues, we may see a massive exodus.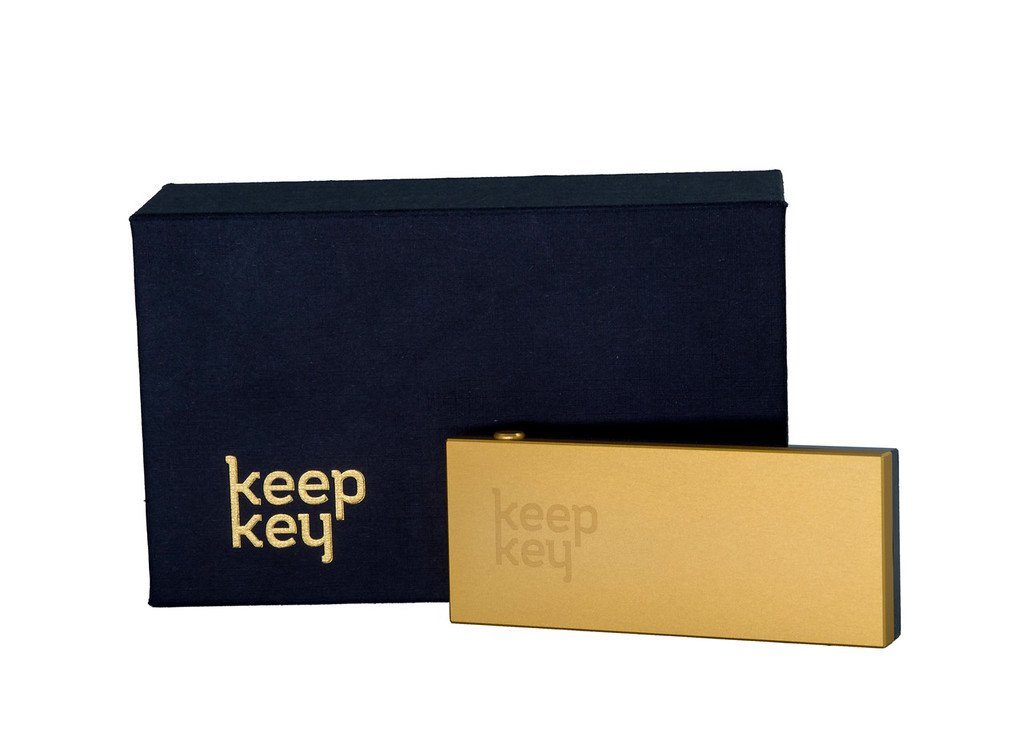 BOTTOMLINE:
This just goes to show that it's only a matter of "when", not "if" exchanges will reveal some mishaps and people start to panic. You do not have these issues when you have a hardware wallet, and you can even keep your USDT on a KeepKey device, which I've been testing in their new unified beta platform. I strongly recommend visiting our "SHOP" page at the top to get one now directly from these companies. Just remember as Andreas Antonopolous said: "Not your keys, not your bitcoin".
What do you think? Do you think Bitfinex has made a big mistake like this for the last time? Please let me know in the comments!
Cheers,
The Crypto Renegade
NOTE: This post may contain affiliate links. This adds no cost to you but it helps me focus on giving as much value as possible in every single post by being compensated for recommending products that help people succeed.
You Might also like
In this article. I am going to provide you with an in-depth Trezor Model T Review! The Trezor Model T Is the second generation device in the Trezor family and it came with a plethora of upgrades and a new capacitive touch screen for authorizing transactions, firmware updates, and entering in your security pin on the device itself versus the one the web application as with the Trezor One.

I also recently wrote an in-depth review of the Trezor One, which you can find HERE if you're interested and I will be writing a comparison review shortly between both Trezor models.

Additionally, before I jump into the review of the Trezor Model T, I wanted to point out that I just wrote an in-depth guide on the 5 best ways to secure your cryptocurency in the form of a free e-book. It goes over some basic and advanced techniques to make sure that your crypto is the safest it can possibly be and provides you some tips and tricks to ensure your private keys stay protected forever. You can get that free e-book HERE.

Ok, phew, here we go, let's get to the full review of the Trezor Model T Below! You will also find an attached video of the unboxing at the end. Let's do this!

Trezor Model T First Impression And Unboxing

So when you first get the box in your hand, you'll notice that it is substantially different than the Trezor One box. First off, it's covered in plastic and then is a slide out box that separates into two parts (see video below). When you go to open the box, you'll notice there are no security seals or holographic tapes on the box to promote anti-tampering and has a window on the box that shows the device in a display window.

It has a magnetic clasp that you can use to open the box where you will find the device sitting on a foam cushion that is surrounding the device and a blank black box with a green sticker right next to it.

Here is the reason why there is no security tape on the box when you first go to open it (unlike the Trezor One). The security tape is on the device itself covering the USB-C port on the bottom of the device and they have decided to bypass the security measures on the box. I understand why they made they choice and wanted to narrow down the security to the device itself from any side-channel attacks or MIM attacks. However, when you peel off the security tape, it purposefully leaves a very sticky residue on the device and it since it's plastic, it is very difficult to get off without scratching it.

The touch screen is sleek and very bright, which is nice, but it is also very small. Even if you have average sized hands, you may have difficulty with entering in the pin-code and/or additional "25th seed phrase" as a password on the device. More on that later.

This is one of my biggest complaints as the device itself doesn't look that good when you're ready to use it and it it has a sticky film when you hold it and un-plug and plug in your device. I will say that this is the worst of your worries as the device is pretty solid and has a lot to offer in terms of security and functionality. The final thing that I noticed this device upon opening it up is it has a very sleek SD card slot that can be used for signing transactions offline and import them.

***CLICK HERE TO BUY TREZOR MODEL T FROM THEIR OFFICIAL SITE***

What Coins Are Supported?

I will leave a link to the official list of what Trezor has listed on their website HERE, but I will point out a few of the coins that this device supports that you don't really see on other hardware wallets that stands out to me and is what I use on my device as well. The primary coins

NOTE: This device hold over 1,200 coins in total, but the majority of them have 3rd party wallets developed by either the development team for that coin specifically that can be connected, OR major third party wallets that hold hundreds of ERC-20 tokens, such as Mycelium and MyEtherWallet.

Just to name a few coins that are now supported on the beta wallet or (native app wallet) on the web app that is easy to manage and is unique to this hardware wallet is: HoloChain (HOT), Lunyr (LUN), Chainlink (LINK), and Polymath (POLY). They are adding Native support to new coins and tokens all the time, so make sure to keep your eye out for it!

Does this work with any 3rd party wallets?

Yes. Although I personally recommend using the native apps on the web application on the Trezor website. Why? Because it's easily managed and located in one place. Additionally, because this wallet for managing is web-based you can easily take this wallet and manage your coins on the go without having download multiple wallets and setting it up and import it when you may not have access to the same computer.

This is safe to do because this hardware wallet is completely resistant to malware or any other viruses that may be present on unknown or public computers.

In regards to 3rd party wallets, there are a handful that are known to work and integrate directly with the Trezor Model T (and Trezor One) such as: MyEtherWallet, Mycelium, MyCrypto.com, and the newly announced partnership between Trezor and Exodus!

I will be doing an in-depth review and video on the Trezor user experience with the Exodus desktop wallet very soon! It looks very promising and they have hyped it up as a much better user experience than the standard web-based wallet, so we will see that review in the next week or so.

How Do I Set It Up?

Once you take the device and remove the security tape and unbox your recovery seed cards and the USB cable, you will open an internet browser tab and visit Trezor.io/start. This will take you through the process of downloading the "Trezor Bridge", which is a small downloadable executable file that is required to use your wallet with the web app. Once you download this, you will follow the prompts on your device to download and install the latest firmware update.

NOTE: As a security measure, Trezor ships the device with no firmware installed to ensure that your device is activated properly when you set it up for the first time and the proper firmware will be activated with Satoshi Labs signed firmware. This ensures that no one can alter or tamper with the firmware of inject any malware in the device after it is shipped before it lands in your hands.

Once this firmware update is done, it will ask you on the web app to create a new wallet (recommended for new users) or import an existing wallet. You would only choose this option if you are trying to restore a previous wallet from on older recovery seed.

If you choose the new wallet option, it will prompt you to write down your recovery seed words on the card provided to you in the box and the words will display in succession on the device and will have you verify them in the correct order before the device is fully activated.

Once this has been created and you have decided if you want a 25th seed word as an extra layer of protection (I STRONGLY recommend that you do), you can now send, receive, and view the available coins in your dashboard!

***CLICK HERE TO BUY TREZOR MODEL T FROM THEIR OFFICIAL SITE***

Does It Support Monero And Ripple?

Yes and No. Let me explain. First, let's talk about Monero support with the Trezor Model T. Although the firmware is setup to support this coin, there is currently no wallet that has been setup to use with it yet. This is currently in development and you will need to periodically check the Github page setup by Trezor to monitor the status of this, or await the newsletter that Trezor will inevitably send out once this is activated.

NOTE: I recently wrote an article HERE that goes over the 4 best Monero wallets, which includes hardware wallet support with the Ledger Nano S, albelt with the integration of a 3rd party wallet.

What about Support for Ripple (XRP)? Yes. Ripple has an easy to use native application that has recently been added to the web app for Trezor Model T. I have personally used and tested this and I am pleasantly surprised on how easy it was to manage. In fact, it was an even better experience than I've used with Ledger in regards to XRP.

How Does Trezor Model T Compare To Ledger And KeepKey?

Overall, this is a higher end wallet that supports many more coins than either Ledger or KeepKey. Additionally, it offers a touch screen for ease of use and independent security that is managed on the device itself. This includes being able to type in a custom password of "25th seed word" to access the device whenever it is connected or having a wallet being restored, in addition to the standard security PIN code.

This also means that it is more expensive. The current price of the Trezor Model T is 149 Euros or approximately $169 USD at the time of this writing. Ultimately, it depends on how many coins and WHICH coins you are specifically looking to hold on your hardware wallet.

If you are a beginner and you only want to hold the main higher market cap coins, like Bitcoin, Ethereum and Litecoin, then you really just need an entry level device, like the Ledger Nano S or The Trezor One.

However, If you want to be able to trade and swap coins directly on your hardware wallet without exposing your private keys, I would recommend going with KeepKey. They have a new platform (currently in beta, check out my in-depth review HERE) that allows you to trade on the ShapeShift platform while having your device connected and you never have to give up your private keys. This will be key if you are trying to be primarily trade, instead of just sit and hold.

***CLICK HERE TO BUY TREZOR MODEL T FROM THEIR OFFICIAL SITE***

Conclusion

So what's the bottomline? I would recommend the Trezor Model T to anyone that is trying to expand their coin selection and are smart enough to know they need to keep their coins on a hardware wallet at ALL times. This wallet will continue to expand it's coin support and they have already grown this support dramatically over the last 12 months. If there is a coin in particular that it currently doesn't support on it's web app, there is a STRONG chance that it is either supported with a 3rd party wallet you can integrate this with, or it will be natively supported very soon.

If you are just looking to buy and hold Bitcoin and Ethereum (or even Litecoin), you really don't need a device as nice as this. At least not yet. As you understanding of this technology and your taste for new altcoins grows, you will probably want to expand into a new wallet, and in fact, it's quite normal for people to have more than one active hardware wallet at once to diversify and protect themselves as well.

Additionally, you may want to consider using a device like CryptoTAG, as a metal backup to your recovery seed card, if you are holding enough funds that you want to have a backup of your backup. This makes sense for anyone that is holding more funds on their hardware wallet, than they actually paid for the wallet. This is actually not that much, so make sure you download the free e-book I mentioned above, so you can get the free tips above.

What do you think? Is the Trezor Model T the best hardware wallet out there today? Let me know in the comments below!

Cheers,

The Crypto Renegade

NOTE: This post may contain affiliate links. This adds no cost to you but it helps me focus on giving as much value as possible in every single post by being compensated for recommending products that help people succeed.

What is the best cryptocurrency to invest in right now? Yes, this may seem like a loaded question, but it ultimately comes down to preference. I have long been a believer that there will at some point come a cryptocurrency that provides more value that the current king itself (Bitcoin), but I still feel as though that day is still far off in the distance. Bitcoin has been the staple and foundation that started this revolution over a decade ago with the one crazy idea that the world could have a peer-to-peer electronic cash system that was governed by the people, and not an "authority".

So far, the network effect is the strongest factor that keeps bitcoin in the minds of most people that are aware of it, because it's not just a coin, its also a technology; a protocol. Decentralization and a VERY large distributed network gives bitcoin a superior power than all other altcoins listed on CoinMarketCap.com. However, that is not to say that other altcoins offer no value, in fact, a good few of them are innovating a way to new technologies and governance standards that let it stand apart from the rest. I will name a two of them that I have invested in below that are not Bitcoin, because they offer a unique selling proposition (USP).

ZCASH

Zcash has a proprietary privacy protocol attached to it. This is extremely attractive, as one of the key selling points of cryptocurrency to begin with was anonymous, uncensorable transactions. This is money as it was intended to be. I should be able to transact with anyone in the world, and not only NOT have it tracked, but keep it between me and the other consenting party. They use a method called zk-SNARKs.

This is an acronym for "Zero-Knowledge Succinct Non-Interactive Argument Of Knowledge". What does this actually mean? It essentially means that "Zero-Knowledge" proofs allow one party (prover) to prove to another (verifier) that a statement is true. It allows you to verify a transaction is relevant and true without knowing its origin.

Some people view this as potentially scary, because it allows money launderers or criminals to transact in a more private way. Well, my theory is this, criminals will always find a way to do what they want and transact privately. Valuable tools should not be banned or discredited because there is a potentially negative outcome.

There is an equally positive outcome. Privacy is an unalienable right to all humans and we should all expect it and understand our rights to it. To me, that makes this coin very very powerful and very much worth exploring, especially as it is considered an "Original". Some similar example coins that came after are Monero and Zcoin.

TEZOS

In my opinion, Tezos is the new and improved evolution of Ethereum. It is a new platform for decentralized applications (dApps) and smart contracts. Here are a few key points that make it different:

1.) On-Chain Governance – The Tezos protocol offers a formal process through which stakeholders can efficiently govern the protocol and implement future innovations. This is democracy at it's finest. It also helps avoid controversial "Hard Forks" as we've seen in the past with Bitcoin (BTC) to Bitcoin Cash (BCH) and then Bitcoin Cash (BCH) into Bitcoin SV (BSV). This has a detrimental effect on the network and causes a lot of confusion, contention, and tribalism.

2.) Security – This blockchain was designed to facilitate formal verification, which helps secure smart contracts and avoid buggy code. This has been a HUGE problem with Ethereum over the years as noted in the infamous "DAO Hack", which again proved that their protocol was not immutable and caused yet another hard fork that brought forth Ethereum Classic into existence.

3.) Liquid Proof of Stake – This is a unique consensus proof-of-stake algorithm which gives every stakeholder the opportunity to participate in the validation of transactions on the network and be rewarded for doing so. Whether you are big or small, you have a vote. This is unlike the current mining pools that we have in place where the person with the most hashing power and hardware wins the block reward, and essentially dictate the rules of the network.

I tend to think that the tech behind each blockchain is what brings it's value. Whether or not the price is currently up or down on these coins, I believe as the masses start to see the value these innovators bring to the table, the money will follow.

If you don't recall, it took over a year of price discovery before Ethereum finally found it's place in the market. All this to summarize that I am very interested to see where these both end up in terms of price and user adoption over the course of this year.

CONCLUSION

So what is the best cryptocurrency to invest in right now? My final thought comes down to diversification. No matter what cryptocurrency you own or believe in, it is always a good idea to NOT put all of your eggs in one basket. Diversification allows you to spread out your wealth and provide you a bit more piece of mind and stability as we all partake in our own personal crypto journey.

If you are new to this space and are unsure what to invest in, there is an up-and-coming site that allows you to follow a strong community of cryptocurrency investors and see what allocations are in their portfolio to give you a baseline. This is a desktop and mobile app known as "eToro". It also provides you some guides and information on each coin so you can learn what the differences of each coin are and what the full scope of their previous price, current price, and the expected future price over time. I will leave the link here for anyone that's interested.

Please sound off below! What do you think the best cryptocurrency to invest in at this point in the game? Do you think my top two altcoin picks are unfounded? Let me know in the comments.

NOTE: This post may contain affiliate links. This adds no cost to you but it helps me focus on giving as much value as possible in every single post by being compensated for recommending products that help people succeed.

What are STO's? The massive rise of ICOs throughout 2017 and early 2018 was unprecedented and brought about an entirely new method for raising enormous sums of funding in mere minutes. However, the sheer volume of ICOs that turned out to be scams, didn't deliver on their promises, or ran out of funding before releasing a product led to the precipitous decline of the ICO in the latter half of 2018.

The power of blockchain-based tokens to create more flexible financial assets and instruments did not dissipate though. Decentralized finance (DeFi) is on the rise, with financial instruments from collateralized debt platforms to decentralized prediction markets materializing left and right.

One of the primary focuses of a DeFi landscape is the transition of conventional financial securities into digital tokens on a blockchain.

Commonly referred to as 'security tokens,' these assets are securities representing equity or debt with a digital wrapper around them — designed to provide a suite of advantages and flexibility to the assets.

Following in the footsteps of the ICO, the 'Security Token Offering' (STO) has garnered widespread attention as an ecosystem of investors, service providers, exchanges, and more jostle for position in a blossoming market. Security tokens have some intriguing prospects, and the STO presents a valuable tool for companies to issue digital assets on the blockchain.

WHAT IS A SECURITY?

A traditional financial security is a fungible instrument that holds value and can represent either debt or equity.

Securities as equity can represent ownership in a company (stock), where owners can profit from capital gains on the asset or even receive dividends payments in specific cases. Equity security holders can either be in public or private companies, and owners are usually entitled to some form of ownership in the company.

Securities representing debt is a representation of borrowed money, which must be paid back and is subject to various loan conditions. There are numerous types of debt securities including:

Government bonds

Collateralized Debt Obligations (CDOs)

Collateralized Mortgage Obligations (CMOs)

Corporate Bonds

Certificate of Deposits

Debt security holders are typically authorized to receive interest payments on the principal loan amount, and they can be backed by several means — including collateralized and non-collateralized.

Securities play a significant role in finance and are more relevant to STOs in their ability to be leveraged for raising funding. Companies can raise enormous sums via Initial Public Offerings (IPOs) of equity when they go public, and governments can even issue municipal bonds to raise funds.

Public securities are traded on major stock exchanges and can be transferred between investors on secondary markets as assets.

SECURITY TOKENS AND SECURITY TOKEN OFFERINGS (STO'S)

Common misconceptions around security tokens are that they are different from securities. Although they exist on a blockchain, they are ostensibly securities, subject to the same regulations and case law precedence as traditional securities.

However, security tokens offer some unique advantages — particularly in improving secondary market liquidity, reduced compliance costs, automating trade restrictions, providing fractional ownership, and enabling asset interoperability.

STOs have opened an opportunity for businesses to raise funds by issuing digital security tokens to investors in a regulatory-compliant manner. The advantages exist for both the investor and the issuer, while also providing much better assurances against fraud compared to an ICO. Issuers can come from a variety of areas, including commercial real estate, venture capital firms, and small and medium enterprises (SMEs).

There is discussion around the semantics of what constitutes a 'security token' or a 'tokenized security,' but for all intents and purposes, STOs in this context focus on the launching of new security tokens and not tokenizing existing financial assets.

One of the most straightforward and beneficial applications of an STO is with an SME looking to raise funding when they cannot tap into commercial banking services. Parallel with the rise of other DeFi services, SMEs can access open financial services — issuing security tokens for investors to obtain on the blockchain. This has important consequences for lowering barriers to access for retail investors and concurrently providing powerful financial services to SMEs in local and regional areas where they have historically been limited in their financial capacities.

Additionally, SMEs issuing security tokens offer an excellent example for highlighting the multiple participants required in the security token ecosystem.

WHO PARTICIPATES IN THE SECURITY TOKEN ECOSYSTEM?

If an SME (i.e., Company A) wishes to issue security tokens representing equity in their company, they can do so with the help of multiple market participants including:

Issuance Platforms

Exchanges

Custodians

Broker-Dealers

Legal/Compliance

Company A can formally issue their security token to investors via an issuance platform. Well-known issuance platforms include Polymath and Harbor, which are integrated with service providers like custodians, broker-dealers, and legal/compliance entities to facilitate a secure and regulatory-compliant process.

Developers for issuance platforms also work on standardized token interfaces (i.e., ST-20 for Polymath and R-Token for Harbor) that hard-code regulatory parameters into token contracts such as explicit trading restrictions. Standardized token interfaces for security tokens also enable interoperability of assets, which has positive downstream effects in secondary market liquidity and reduced friction in token trading.

Custodians are popular for storing digital tokens in secure cold-storage –, particularly with institutions. BitGo is one of the most established digital asset custodians, and custodians often partner with exchanges or issuance platforms.

Exchanges exist for investors to trade security tokens, enabling better access to capital, enhanced secondary liquidity, and democratized investor access to securities. tZero is a high-profile exchange that recently went live, backed by Overstock. Company A's security tokens can trade on exchanges like tZero where investors undergo KYC/AML verification. Some exchanges can even operate as issuance platforms as well.

As an SME, Company A's security tokens can be offered to retail investors who are largely precluded from SME investment opportunities due to various barriers of entry. However, democratizing such access to security tokens can help SMEs raise funding from local communities, providing a compelling boon for small enterprises and assisting in the growth of local businesses.

Open financial frameworks like Mt. Pelerin even seek to provide SME marketplaces for entities like Company A to tap into broad, open financial services on the blockchain.

Other applications of security tokens — which are already underway today — include commercial real estate investments funds (i.e., REITs) that reduce high investment minimums and even enable concepts like fractionalized ownership to emerge. Harbor has already hosted an STO for a South Carolina residential building with a significantly reduced investment minimum compared to typical rates.

STOS VS ICOS

Overall, STOs eliminate instances of fraud with ICOs and offer legitimate securities to a wider range of investors with better efficiency, interoperability, and liquidity than conventional securities. STOs are backed by actual assets while ICOs were primarily predicated on 'utility tokens,' with no underlying collateral and were not protected by securities law.

STOs also offer advantages over IPOs. They are cheaper and can encompass a much broader range of assets — such as fractionalized ownership in high-value art pieces or investment funds. Banking and brokerage fees are also drastically reduced via automation with launching an STO compared to an IPO.

It is important to note that although STOs fall under securities laws in the U.S., there are legal nuances to the launching of security tokens as they are based on a novel technology. Several countries outside the U.S. have also already banned STOs — including China and South Korea.

In the U.S., investors are pumping vast sums of money into the security token landscape as the role for participants in the young ecosystem continues to actualize. Evaluating which markets emerge as the most popular in the early stages of security tokens should reveal which sectors STOs afford the best advantages. Both SMEs and REITs are clearcut applications of STOs, but there are numerous other opportunities available for the issuance of security tokens that are practical, cheaper, and regulatory compliant.

WHAT ARE STO's – CONCLUSION

ICOs were a novel concept, fueling crazy speculation of altcoins during their prominence at the end of 2017, but the industry has become more discerning since then. As ICOs have faltered, security tokens have emerged as a prudent use case of blockchain technology at the convergence of conventional financial instruments and digital assets.

DeFi is on the rise, and security tokens are poised to play an integral part in the broader transition to an open financial system.

What do you think of STO's? Do you think they are here to stay? Let me know in the comments!

Cheers,

The Crypto Renegade

NOTE: This post may contain affiliate links. This adds no cost to you but it helps me focus on giving as much value as possible in every single post by being compensated for recommending products that help people succeed.