"Craig S. Wright Gets Patent On Bitcoin White Paper And Code" … This is what I read when I got out of the shower and I thought to myself. "How is this possible?" The code is open source, you can't hold a patent on it. It turns out I am right and you cannot do that. This is an insane attempt to "prove" to the world that he is something that he is not.
As I learned after I read this, anyone can register for a patent, and in order to dispute it, you have to fight it in court. To clarify, the U.S. patent office does NOT recognize Craig S. Wright as Satoshi Nakamoto. This just means that he registers a file to be recognized as Satoshi (since no one else has before). You can read that article here.
PATENT ON BITCOIN -BREAKING NEWS: 5/21/19
Craig Wright, the self-proclaimed creator of bitcoin, has filed registrations with the U.S. Copyright Office supporting his claims of authorship over the original bitcoin code and the Satoshi white paper.
The registrations, which are visible here and here, pertain specifically to "Bitcoin: A Peer-to-Peer Electronic Cash System" and "Bitcoin," meaning the original 2009 code.
To be clear, registration does not imply ownership nor is this an official patent. The copyright process allows anyone to register anything in an effort to prepare, say, for lawsuits associated to ownership.
Computer code and white papers can be copyrighted insofar as they are considered literary works and, as the copyright office writes: "In general, registration is voluntary. Copyright exists from the moment the work is created. You will have to register, however, if you wish to bring a lawsuit for infringement of a U.S. work."
In other words you, the reader, could register this post and I would have to fight you in court to contest it.
Jerry Brito, executive director at advocacy group Coin Center, tweeted:
"Jerry [email protected]
Registering a copyright is just filing a form. The Copyright Office does not investigate the validity of the claim; they just register it. Unfortunately there is no official way to challenge a registration. If there are competing claims, the Office will just register all of them.
Neeraj K. [email protected]"
Craig Wright filed a copyright registration for the Bitcoin whitepaper
WHAT'S THE VERDICT?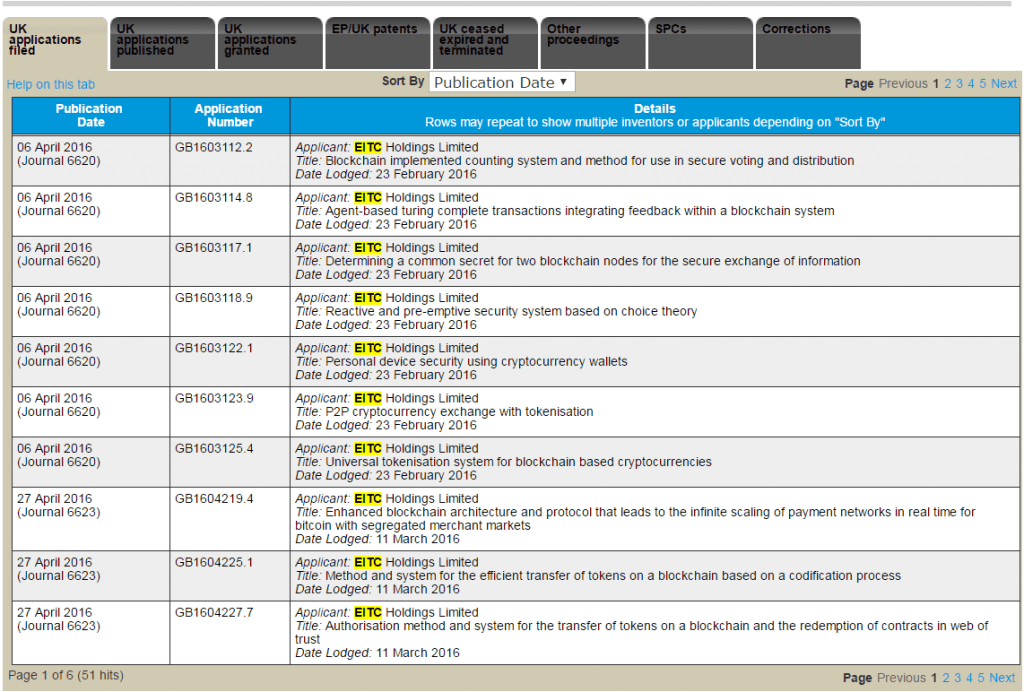 "People register things for a reason. They want to exploit it and they want the credit for it," said David H. Faux, Esq., an intellectual property attorney in New York City. "Someone dishonest would register the Bitcoin white paper to put it on his website and get speaking engagements. But at some point it would catch up with him."
"The market takes care of itself," said Faux.
When asked for comment noted Wright critic Jameson Lopp said "LOL."
UPDATE – WRIGHT WROTE:
"BTC is not bitcoin. Bitcoin is set in stone and does not change. Where there is a protocol change, there is developer control which is the exact opposite of what bitcoin is about. BTC is passing off as Bitcoin. It is an air drop copy that has been designed to slowly alter the protocol allowing the system to be anonymized to such an extent that criminal activity can happen. The goal is to create a system that allows people to commit crimes, extort money, have automated ransomware and worse. This is not the goal of Bitcoin."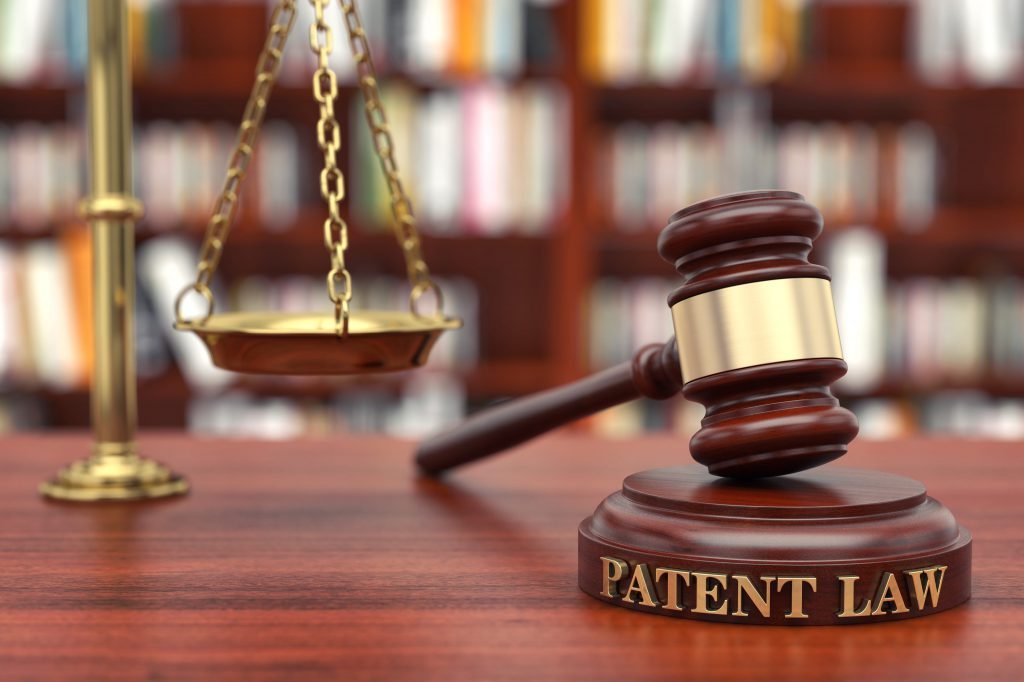 CONCLUSION
In the end, I don't think anyone is going to recognize Craig as Satoshi, regardless of this filing. There is absolutely NO way that Satoshi would go through these measures to "prove" who he is, mainly because he came from out of nowhere, and then provided the world with a ton of value, and then disappeared. This was no accident. He created one of the most powerful, open source tools the world has ever seen and made it impossible for people to find him.
He believed in liberty,freedom, and democratizing power by undermining the the world governments and banks. Satoshi would never try to use these powers against the community it developed from the beginning. This is just a slap in the face to all the believers and early adopters who nurtured and cultivated this technology from the very beginning.
Do you think that Craig is Satoshi? Sound off below!
Cheers,
The Crypto Renegade
You Might also like
What's going on guys Crypto Renegade here again with another video for you and in today's video, I have found  another brand new hardware wallet that is coming to us that is not on a lot of people's radar. So stay tuned, we are doing another first look, hardware wallet review video, I'll give you my views and my takes and what makes us different from other hardware wallets that are currently on the market or even ones that are even upcoming.

Let's check out This Ngrave Zero First Look!

So make sure you stay tuned for that before we jump into this wallet, I want to say that I do have a free ebook download that is very in depth called the top five ways to secure your cryptocurrency you can find it on my website BitcoinLockup.com. It's a giant orange button to download it in the top right corner, you can't miss it. So go ahead and check it out. It's completely free. But just wanted to mention that before we jump into the content here.

So in today's video, we're going to be looking at what's called the Ngrave Zero. Now this is a brand new hardware wallet, it doesn't have a price yet it says on the website. As you can see here, it says pre order now. But when you actually click it, it's just on the super early early bird waitlist. So there's no actual way to place an actual pre order, and there's no way to find out what they're actually going to be charging.

But I'll give you my views as we go through it of what I think they're going to be charging and kind of what makes this unique and a little bit different. What I've really liked lately is that with hardware wallets that are coming out these days are really starting to differentiate if new security details and security features and different ways of implementing the protection of your private keys, which is really interesting to me.

How Does Ngrave Zero Compare To Other Hardware Wallets?

Because back when this all started in the first hardware wallet, the Trezor came out, you know, there wasn't that many differences between, you know, a Ledger, Trezor, or a KeepKey in terms of the functionality in terms of the security and in terms of the design. But we're really coming into new territory here where we're coming into a new wave of technology, and security for these hardware wallets.

So really, really exciting here stuff further ado, let's go ahead and get started here. So this one is a as you can see in the form factor, it's a kind of a small touchscreen tablet here. It's 100% offline. So this is a three tiered system, which I'll go into in just a second. But basically, this is an all in one solution for a hardware wallet.

I know that on my channel, I go into different solutions in terms of protecting your private keys. One being a hardware wallet, another being a metal recovery seed backup, to protect your recovery seed, if you ever lose your hardware wallet, that you have a safe way to implement it and restore your funds and restore your private keys.

And then there's also software wallets, which is sort of like having a wallet in your back pocket with Fiat, which is typically used for day to day transactions. And it's not meant for long term storage, it's not meant for savings or anything like that.

You keep that on a software wallet that you will ultimately spend on a day to day basis, maybe a couple hundred dollars or whatever is comfortable for you. But in this case, they've kind of implemented an all in one solution, which is really, really nice. I haven't seen that yet on any hardware wallets, you know, people like Trezor and Ledger, they sell bundle packs with metal recovery seed backup solutions that they can go ahead and bundle and sell it with. But in this they're coming with an all in one solution. So I assume it's going to be priced appropriately.

So with this Ngrave Zero here, they're calling it the coldest wallet, okay. And there's a reason that they're that they're touting that and that it's going to be, you know, considered the coldest versus any other type of hardware wallet here. So this is a QR code based device, meaning there is going to be an app integrated with it. And I'll get into that in just a second.

How Secure Is Ngrave Zero?

But there's an app here, similar to the functionality of the Cobo Vault, similar to the functionality of the Ellipal Titan, and things like that, where you utilize the device to take pictures, and authorize transactions by scanning the QR codes and signing them. So it's completely offline no Bluetooth, no USB, no cellular no Wi Fi, no other connection is completely off the grid, which is extremely nice. On this, it's going to give you the three all in one solution wallet that I was talking about here.

I mean, it looks like it's gonna have a decent sized touchscreen, which again, I've gone over in other videos and mentioned how important it is when you're dealing with hardware wallets on a regular basis. Having a larger screen to scan QR codes to navigate to us is extremely helpful and very user friendly. Not to mention, it's safer because it displays the Full Wallet address for you to confirm.

When you're dealing with ledger, ledger devices or sometimes even Trezor devices, you're going to see that it's hard to read and verify the wallet address before you authorize and sign the transaction. So you know, again, having a larger screen makes a huge night and day difference in terms of security as well as functionality.

So what they've come up with here is a different kind of metal recovery seed backup. It's complete, accidental decimal system here where it's basically two parts. As you can see in the screen here, it has sort of a template that you overlay on top of the sheet here. And you basically line up your recovery seed phrase with the first four letters and is translated into numbers.

Okay, so what's really, really interesting with this here is that you have the plate that where you can use the tool to puncture holes, and then you have the actual plate behind it, that's embedded as well. And you keep these separate, because you can't use one without the other. As you can see, the other one just has random holes placed all over it, as you can see in the background. And then there's this sheet that goes over it, that's the template.

What Is included in the Ngrave Zero Three-Tiered Crypto Solution?

That's where you actually engrave your recovery seed phrase. So this gives you an extra layer of security, you basically keep the template in one location, you keep the actual metal plate location, and they only work when you put them together.

So you obviously need the template to line up the letters and line up the numbers so that you can decode your private key something that is somewhat similar to the CryptoTag Zeus, in effect that you know, you have to puncture different letters and numbers to sort of decode it. But this is the first solution where it actually overlays in a requires two pieces of the puzzle to actually make it work period.

So that's really interesting to me. And I think it's a really innovative approach here. So the engrave zero, that's what they're calling the actual physical hardware wallet device that you see here.

It comes with a state of the art security chips, true random number generator, anti tampering, it's basically a very secure device. And ultimately, it's it's built in a way where it's very hard to disassemble, and going through and trying to extract any sort of private keys, the metal solution that we just talked about is called the Ngrave Graphene or Metal recovery seed backup that we talked about made out of stainless steel plates.

You can use that to restore your private key if the hardware wallet device is ever compromised, lost, stolen, anything like that. And it's designed, as I mentioned, to hold the template, or the sheet where here where you actually engrave it, and then the actual metal sheet in two different locations for added security.

The third solution here in this the three tier solution is the Ngrave Liquid. This is again, this is the mobile app where you actually manage sign the QR codes manage balances. Again, this is similar in effect to the Ellipal Titan, but this is where you'll manage all your funds, your portfolio, your transactions, this is where you'll sign on the device on the hardware wallet device itself and vice versa, to be able to send and receive transactions we just sent.

You know just signing the transactions when you do it, you can obviously receive on any QR code that you want. So you know, this is an interesting three tier system. That's all in one, you know, I've always wondered why all these companies are so different. And we need all of these different solutions. You know, it's sort of fragmented, and we need all these different solutions to really be secure.

So this is really the first company that I've seen that is offering a full all in one solution for metal recovery seed backup, having a mobile app dedicated for it, as well as a hardware wallet device, you know, you'll see sometimes two out of three, but never three out of three, like I'm seeing here. So this is extremely interesting. The Ngrave Zero device itself has a really nice camera. As you can see the form factor looks different and interesting bar.

As I mentioned before, there's no USBs there's no networks, it's completely air gapped. Similar to those other devices. It has the one way QR code communication, which is the safest way to do it. And then offline defenses. Again, this is where the graphene and the metal recovery seed come in.

And just sort of having those different layers of security make it not only easier to use but also more secure for you and your private keys when you're in possession of them. So this also boasts the most advanced key generation process in the world you know, they have a state-of-the-art TRNG or true random number generator chip allows you to make sure that your private keys are generated in a secure manner.

This also does have a fingerprint sensor. So there is biometric data. This is now the third biometric hardware wallet that I've seen today only one of which has made it to market and that's called the D'CENT Wallet. And if you're interested in that, I'll link that down below with a very special discount in partnership with my website Bitcoin in lockup calm, it also has light technology implemented.

So there's different photon measurements of ambient light that are one of the best enhancers of randomness and strength of your secret key, which is really interesting. Haven't heard of that before. And then the interaction here, like I mentioned, again, not to beat it with a dead horse, but it is completely offline, which in my opinion, is the most secure way to do it instead of a USB Bluetooth things like that.

You're going to see what other different hardware wallets you know, I don't have a referral code or anything for this because there's just so new, you can come to the website and grave.io and that will actually allow you to join the early bird list and get the best discounts you know if this is something that you're interested in, as far as the coin support and as far as the actual price of the device, I'm only speculating at this point, they do give a how we compare kind of white paper that goes over the different comparisons between Ledger, Trezor, KeepKey, that kind of a thing.

But I wanted to say here that as far as the price of this device, because it's an all in one solution, my best guess is this is going to be anywhere between, I would say $250 and $350. us, which is probably pretty fair for the for the amount of security and the amount of quality that you're getting for all of these solutions built into one. So this is extremely interesting. If that is going to be the price point.

Again, I have no basis for that. I'm just guessing based on the current market right now and similar and comparable products, to kind of give you an idea of what this could cause in terms of the coins support.

They haven't announced anything almost guarantee you that you're going to have obviously all of your basic coins are going to have all your ERC 20 tokens, your top market cap coins, your Bitcoin, your Ethereum, your Litecoin, your Bitcoin Cash, your Stellar things of that nature. So ultimately, I don't have a full point this I will come and do another follow up video once we get more information on this. But I'm assuming it's going to have all your basic coins, you know, hundreds, if not thousands of ERC 20 tokens, and we'll see if there's any unique coins that are going to be supported by this device as time goes on.

Ngrave Zero: Conclusion

So I'm really excited to see how this turns out. Again, this is a really interesting all in one solution. And I'm going to be keeping my eye out on it and be reaching out to the founders to see if I can get a demo of the device and do an unboxing video for you.

I'm gonna go ahead and wrap that up here. If you found any value or you found this interesting in any way, please go ahead and subscribe and leave a comment down below. If you've come across or even heard of this hardware wall. Go ahead and comment and let me know where do you found it. I'm very interested to hear about that. I mean I dig and find these things on a regular basis.

So if you've already heard about it, you know through a press release or through media or anything like that I'd be interested to hear and then again, if you're brand new to the channel, I would appreciate if you subscribe if you do like hardware wallet videos, protecting your private keys, ways to earn free Bitcoin and to just implement yourself in a really solid foundation into the crypto ecosystem. I do believe it's the future, then go ahead and subscribe. I'm going to go ahead and wrap this up here.

What do you think? Is this a hardware wallet you would buy when its available? Let me know in the comments below!

Cheers,

The Crypto Renegade

NOTE: This post may contain affiliate links. This adds no cost to you but it helps me focus on giving as much value as possible in every single post by being compensated for recommending products that help people succeed.

D'CENT vs Ledger Nano X! In this comparison, we are going to do a head-to-head of two of the most competitive and popular new cryptocurrency hardware wallets in this edition of the hardware wallet roundups.

I am going to dive into which of these bluetooth hardware wallets is better and more secure. How big is your portfolio? Do you need mobile AND desktop support? Do you use any 3rd party wallets for integration? Do you need web-based access instead of a required download? 

These are all questions you will need to consider when deciding which of these wallets will be best for you. At the end of the day, the coin support is one of the most important factors (besides security) when deciding which hardware wallet is best for you. 

Ultimately, if it doesn't support the coins you want to store offline, it won't work for your particular situation. So keep that in mind as we dive into what I consider to be the most important factors when making such an important decision, such as choosing a cryptocurrency hardware wallet.

Ledger Nano X: Overview

The Nano X comes beautifully packaged with the device itself, a USB-C cable, a set of instructions and recovery seed cards. The previous bulky buttons that were on top of the device are now seamlessly integrated on it in a way that's even a bit hard to notice. All in all a beautiful design. The primary features of this device are the bluetooth connection which allows you to manage this device using your smartphone via the iOS and Android app.

Additionally, you can now hodl, store, or manage up to 100 cryptos simultaneously, all without access to your desktop or laptop computer. This is easily it's best new features, but aside from the upgraded storage capacity and the wireless connectivity, the device itself is now larger, has an integrated 2-function button, and an overall larger screen for verifying transactions. With a trusted device and a more universal charging cable, this makes it much more compelling to spend the extra money to store more coins and one that you can easily take with you as you travel.

Ledger Nano X: Security

Ledger is at the forefront of developing the industry's device security. How? And in what ways?

CC EAL5+ SECURE ELEMENT

Only Ledger's devices can claim the French cybersecurity agency ANSSI's full certification.

The Nano X and Nano S both feature what is called a 'secure element'. The chip seen below is the next generation chip that comes in the Nano X:

The secure chip meets the CC EAL5+ certification and run's Ledger's proprietary BOLOS operating system.

A Secure Element is a secure chip that…embeds intrinsic countermeasures against many known attacks. This kind of chip is tamper-resistant and protects your device to a range of different attacks."

Ledger Nano X: Coin Support

The Ledger Nano X utilizes the "Ledger Live" dashboard which is a desktop application that allows you to manage all of your coins, portfolio, and potential trades in an easy to use application. You can use this on both an iOS or Android app as well as a desktop.

This app allows you to manage up to 1,100 coins that are supported by the device. However, only about 200 of them are "native" apps. This means that you can manage them directly within the Ledger Live app, without having to connect to a 3rd party wallet, such as MyEtherWallet or MyCrypto. I will leave a link HERE with a list of fully supported coins.

Ledger Nano X: User Experience

Honestly, the user experience is a massive upgrade from the Ledger Nano S. With that said, It has a few usability issues that I find to be quite difficult to overcome. Although this device is physically larger than its predecessor, it still has a fairly difficult to use early experience.

For example, the screen is still fairly small and still cannot accommodate a QR code for scanning. This may not seem like a big deal, but after using several hardware wallets, it really does make a big difference. Using a QR code is not only safer (because it removes the chance of error from manually typing in a wallet address), but it is incredibly faster and makes the entire of transacting offline, a much easier experience. 

Although this device has stepped up the quality considerably from it's latest iteration, I still feel that utilizing an all new form factor could have been beneficial and a little more innovative than replicating their 1st generation device with a few small tweaks.

D'CENT Wallet: Overview

The D'CENT is a mobile and bluetooth connected wireless hardware wallet device. With additional biometric security and the ease of use, this is a contender for the easiest to use mobile and wireless wallet. So how is it different than Ledger Nano X or other bluetooth devices? The Biometric security is a large differentiator here. It's super convenient and makes it easy to sign and authenticate transactions on the go.

This means if you want to move your crypto from cold storage to a hot wallet, it can be done quickly and easily. A common scenario here would be if you are trying to pay a friend or you're shopping and want to pay for a product in store very seamlessly. Let's take a look at the security, features, and price below to go into a little more detail.

D'CENT: Security

The flagship feature of D'CENT is hands down the biometric security feature of the fingerprint sensor. There are some other hardware wallets that communicate with mobile, and can utilize Face ID or Touch ID for extra authentication with their mobile app, but this gives your authentication on the physical device as well. This is a unique and very secure feature that is not used by any other hardware wallet currently on the market.

The hardware wallet features a built-in fingerprint scanner that manages access to the hardware wallet. This security process improves the convenience for the users and enhances the security during access control. It also provides the wallet with fast transaction signing.

 

Multi-IC architecture design

Bank grade EAL 5+ Secure Element (This is the same security chip used in the

Ledger Nano X

)

Secure OS embedded on microprocessor

D'CENT: Coin Support

The coin support is varied. The D'CENT can store and support Bitcoin, Ethereum, ERC20 tokens, RSK, RRC20 (RSK tokens), Ripple (XRP), and MONACOIN. To many, this may not seem like it is very much, however, a majority of the major tokens are ERC-20 tokens and all can be supported natively on this device, which is good. I have not come across a hardware wallet yet that supports RSK and RRC20 tokens yet natively, so that definitely makes this an exclusive hardware wallet first for the D'CENT wallet!

D'CENT: User Experience

One of the main features I like here is the option to generate a valid QR code on the large OLED screen of this device as a way to send funds directly from your smartphone to your D'CENT wallet. This is super convenient and truly makes this a wireless and independent device that can be used on the go via the D'CENT app, which also includes a market price section and of course all of your wallets and current fiat amount stored within each one.

What's also nice is you no longer need to backup and restore this device for firmware upgrades like you do with other devices (although you can, since this device can also support bluetooth and USB connectivity if you choose). This makes this a very convenient choice when considering the ease of use and security when choosing how to secure your private keys.

D'CENT vs Ledger Nano X: Conclusion

Truth be told, these hardware wallets each have their own unique selling points (as you've seen above). It really depends on your situation. For example, if I only wanted to "HODL" the main market cap coins and wasn't looking to build an expansive portfolio, I would choose the D'CENT wallet. 

Why? Because the user experience in form factor is better (in my opinion) for ease of use, and overall security and the fingerprint authenticator gives me peace of mind. The Ledger Nano X is a solid device with a great track record and a trusted development team behind them. However, the screen size is not much bigger than their 1st generation device, and the form factor and user experience is much the same. 

Overall, if I had to choose between these devices, it would really depend on which coins and the number of coins I needed to hold securely offline. They are both very high quality and fun devices in their own unique way. Having a bluetooth and wireless hardware wallet is really convenient and provides users a way to start using their hardware wallets in real-world scenarios. However, having that extra biometric security is really a game changer.

What do you think? Would you choose the KeepKey over the Ledger Nano X? Let us know down below in the comments!

Cheers,

The Crypto Renegade

NOTE: This post may contain affiliate links. This adds no cost to you but it helps me focus on giving as much value as possible in every single post by being compensated for recommending products that help people succeed.

SafePal vs Ellipal Titan! In this comparison, we are going to do a head-to-head of two of the most competitive and popular new cryptocurrency hardware wallets in this edition of the hardware wallet roundups.

I am going to dive into which of these hardware wallets is better and more secure. How big is your portfolio? Do you need mobile AND desktop support? Do you use any 3rd party wallets for integration? Do you need web-based access instead of a required download? 

These are all questions you will need to consider when deciding which of these wallets will be best for you. At the end of the day, the coin support is one of the most important factors (besides security) when deciding which hardware wallet is best for you. 

Ultimately, if it doesn't support the coins you want to store offline, it won't work for your particular situation. So keep that in mind as we dive into what I consider to be the most important factors when making such an important decision, such as choosing a cryptocurrency hardware wallet.

SafePal: Overview

This device was originally created by Binance Labs division and wanted to have a unique approach to a hardware wallet that was cheap enough for the average user, but also supported the Binance chain and added support for their internal projects. This really is a unique entry level hardware wallet, that greatly differs in terms of design, functionality, and overall user experience.

SafePal: Security

This can be considered one of the most attractive features of the device as it's only $39.99 for this hardware wallet. Yes, you read that right. But why is it so cheap? Well, even though it looks like a very sleek and expensive device, its is made of plastic coating and a very small camera module that is used to transact at a very low resolution.l It's obvious that they built this as cheaply as they could, while still remaining secure.

This is not necessarily a bad thing, but you also get what you pay for. One of the key features that sets this device apart from most other competing hardware wallets is the fact that there is NO:

NFC
BLUETOOTH
USB
CELLULAR
EXTERNAL DEVICE CONNECTIONS

This gives it extra security, but it also makes it easier to use, as there are no extra devices necessary for this to operate, other than your smartphone. All you need right out of the box is a charger that supports USB-A to charge the device and a smartphone to download the SafePal App to setup and initialize the device.

SafePal: User Experience (UX)

This is the cheapest completely wireless hardware wallet on the market. It interacts only with your smartphone and the camera embedded into the device that allows you to transmit encrypted data via the QR code. This is truly a unique device.

This is a pretty solid introductory hardware wallet. It's unique from it's direct competitors and its simple and easy to use. As mentioned above, it has no connection weaknesses and cannot be hacked by any radio frequency or directly connected internet device. 

It's truly a unique wireless hardware wallet that can be used on the go and is one of only a few hardware wallets that are "truly wireless" with no dependence on other devices. Oh, and did I mentioned it's under $40?

SafePal: Coin Support

This is the one weak point of this product is the lack of coin support, as it only supports: Bitcoin, Ether (and ERC-20 Tokens), BNB, Litecoin, Dash, and Bitcoin Cash. However, they have mentioned that there is Ripple (XRP) and Tron (TRX) coming very shortly. They truly are attempting to add more coins, and over time, if they don't raise their price, this option will be a slam dunk for most users.

Additionally, I will add that the Binance Chain Coins (BEP2) tokens are also supported as this is a Binance hardware wallet after all. Below Is a full list of coins currently supported.

Ellipal Titan: Overview

This is a really unique device and has a very robust form factor that has ratings that rival that of some high-end smartphones. What separates this hardware wallet from the majority of other popular wallets is its communication method. So, what do I mean by that? This device has NO: USB Connection, NFC Connection, WiFi Connection, Bluetooth Connection, or Cellular Connection. So, how do you use it? The short answer is: QR Codes.

Ellipal Titan: Security

This is a 100% air-gapped device, so ultimately it is more secure than any other way to interact with a hardware wallet. Period. The device has a tamper-resistant enclosure that includes a self-destruct mechanism for any potential way to access the internals of the device. 

It is built in such a way that if anyone tries to break the screen or drill a hole through to device in an attempt to open its internal layout, the private keys will be erased. This is extremely powerful and will ultimately deter people from trying to hack this completely wireless device.

Ellipal Titan: User Experience (UX)

This hardware wallet has a camera, a 4-inch full color display, and does not display any balances on the device itself. The portfolio management and execution of the device is managed via a companion iOS and Android app that is used to initiate transactions and allows you to utilize the camera from your smartphone to transfer funds securely to the cold wallet, and vice versa.

I have been using this device for several weeks now, and in my personal opinion, it has been super easy to use and also very secure. I like knowing that my device is essentially indestructible and does not require any other 3rd party connection in order for it to function. This not only makes it very convenient, but it also very secure and eliminates room for error when typing or copying pasting wallet addresses that you are trying to transact with.

Ellipal Titan: Coin Support

This is always the section I check the most when reviewing hardware wallets, because although functionality and security are important, none of that matters unless it supports the coins you want to store offline. So here is the current list of supported coins and the one that are currently in development listed in the above picture.

SafePal vs Ellipal Titan: Conclusion

Overall, these are very similar devices in many ways. They both are air-gapped. They both utilize encrypted QR codes for transmission, and they both are completely mobile and wireless. 

Having said that, these are at two opposite ends of the spectrum in terms of overall build and quality. The form factor of the SafePal is slim and nice, however it is plastic and can easily be broken and/or pried open if someone really wanted access to the internals.

The Ellipal Titan is the clear winner here, as its form factor is designed to withstand most elements and has an "anti-tampering" design that makes it almost impossible to break open. That level of quality and security against attacks (and it breaking when being dropped), is no where to be found in this class of hardware wallets. You really can't go wrong with the Ellipal Titan, as it's become my "go to" wallet for 2020 (so far).

What do you think? Would you choose the BC VAULT over the D'CENT Wallet? Let us know down below in the comments!

Cheers,

The Crypto Renegade

NOTE: This post may contain affiliate links. This adds no cost to you but it helps me focus on giving as much value as possible in every single post by being compensated for recommending products that help people succeed.