In this article, I am going to cover how to convert bitcoin into cash. Bitcoin has become a worldwide phenomenon due to it's revolutionary technology and unbeatable economic model. If you are serious about getting into cryptocurrency, I would strongly recommend focusing on how you can slowly (but surely) start stacking and earning Satoshis on a consistent basis. It's not just the die hard believers, bitcoin has grown year over every January since it's inception.
I believe it is going to be the reserve currency of the future and it's only a matter of time before the masses will realize this. However, some people may need to go the other way and convert their bitcoin into fiat cash for various reasons. Although I recommend avoiding this at all costs, here are some ways you can do this fairly easily.
1.) FIAT ACCEPTING EXCHANGES

There are a handful of fiat accepting exchanges that I will link below. I will list the top 3 that I recommend first, since I've personally used them and can vouch for their integrity and I have personal experience with them. For others, you may not have access in your country or otherwise unable to use the exchanges I've used myself.
I will link reviews to them as well so you can do your due diligence. You can utilize these exchanges as a way to get cash directly in the form of a paper check, or a direct deposit.
Coinbase – This is a U.S. based exchange and the onboarding is fairly simple. You can add your bank account or even use Paypal to sell your bitcoin on the spot (for a fee) to convert it into your local currency. It then is setup in a direct deposit and usually takes about 1-3 business days before you see it in your bank account.
Kucoin – This is a Hong Kong Based exchange, but I've used it on several occasions and it works just fine. It is roughly the same process as Coinbase, but there is no Paypal option and it can take anywhere from 3-7 business days from start to finish.
Binance – This is the largest exchange by volume and has a sterling reputation. It is currently based out of Taiwan, but originated in China. You can also sell your bitcoin for fiat in a very seamless and easy manner. I was able to receive my deposit to my bank in about 2 business days.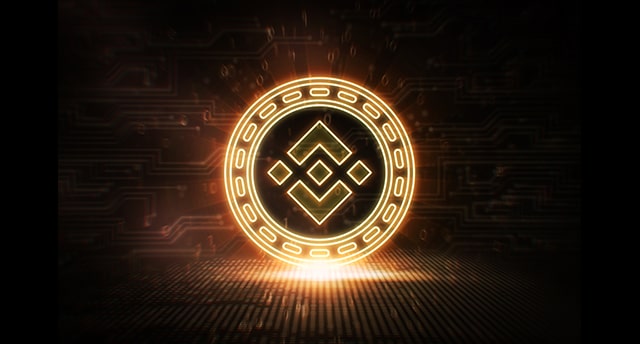 Kraken – This is another U.S. based exchange that has been pretty consistent in terms of delivering what they advertise. If you are based in the U.S. (or you bank account rather), it's possible to get your money in as little as one business day.
Other options – I cannot comment on them, however, I will link them to a trusted review source so you can do further research and see if it will work for your situation.
Note: All of the above options will require KYC in order to complete your transaction.    
Local Bitcoins is a good way for people to cash out their bitcoin and do not want to the route of an exchange. It's usually conducted in person and in an agreed upon location. This is a good option if you want to maintain your privacy and do not want your information on an exchange, or if you simply cannot gain access to an exchange for any reason. This also applies to folks who do not have have access to other financial services.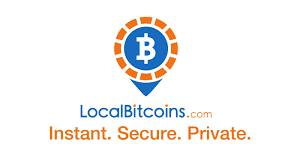 Local Bitcoins is a Bitcoin start-up based out of Helsinki, Finland, which has been operating since 2012. It is a P2P Bitcoin exchange. It has on-ground buyers and sellers in more than 15,000 cities across 248 countries. Chances are, you will find a buyer in your country via Local Bitcoins.
The beauty of Local Bitcoins is that you dealing with the buyer directly and you can receive money in any of the supported formats (bank deposit, PayPal, Payoneer, cash). When it comes to converting Bitcoin into fiat, Local Bitcoins is one of the most preferred choices of those who don't want to use an exchange.
I have used this personally before, and the only caution I can express is first, make sure you are not meeting in a private location or at someone's residence for your own safety. Meet in a well-lit public area and ensure you have good cell reception and internet access.
My experience (for buying) was setting up a free wallet on my phone and then having the seller scan my QR code to make a deposit. Once I had at least 3 block confirmations, I released the cash and we went our separate ways. This is usually a seamless and safe method, just make sure to use common sense when meeting a stranger.
3.) USING A USD-BACKED FIAT COIN (USDT, USDC, ETC…)  

Now this is a good option if you are trading and want to convert your profits into a stable coin until you are ready to make another trade, or you simply do not want to incur a taxable event when depositing into your bank account. You can also hold USDT (Tether) on a hardware wallet like the Trezor One, for even safer long term storage.
This is also an advantage because it is pegged to the U.S. dollar so you don't need to worry about any volatility or price swings when dealing with a stable coin. Coinbase also supports USDC (USD Coin), which is essentially the same as Tether. You can hold it on a mobile wallet or on a Ledger Nano S, if you plan to hold it for more than a few days.
CONCLUSION  
Ultimately, it depends on your goals and what method works best for you. This also would be a good opportunity to talk to your friends and family about bitcoin and making a transaction with someone you trust, while at the same time teaching them about this valuable tool and spreading the good word. Talk to your co-workers and even your boss. Ask if they use bitcoin or if they've even heard of it and strike up a friendly conversation about it.
It's instances like these where we start to see awareness and mass adoption start to take place and every time you do this, you're directly helping the overall cause and also doing them a favor. Trust me, they will thank you later.
Please sound off below! What exchanges have you guys used? Do you have any other fiat-based exchanges you can recommend not listed above? Let me know in the comments.
Cheers,
The Crypto Renegade
NOTE: This post may contain affiliate links. This adds no cost to you but it helps me focus on giving as much value as possible in every single post by being compensated for recommending products that help people succeed.