In this Changelly review, we are going to go over how their fee structure works, what kind of altcoins they support, and whether or not they can be trusted to trade your crypto!
Changelly is similar to Shapeshift, in that you can instantly swap altcoins to be traded instantly to the wallet of your choice. It's quick, secure, and very very cheap at only 0.5% exchanges fees, which you can't get any other mainstream exchange. 
This is a great option for people that want to get an instant conversion from any of your favorite coins and don't want to sign up for anything or provide personal information. They also allow you to buy cryptocurrency with a credit card or debit card, but that is a little more extensive process that will require some personal information (much like any other OTC exchange).
Let's jump in and see if this is any different than buying or trading crypto on CoinMama. Let's go!
What is Changelly?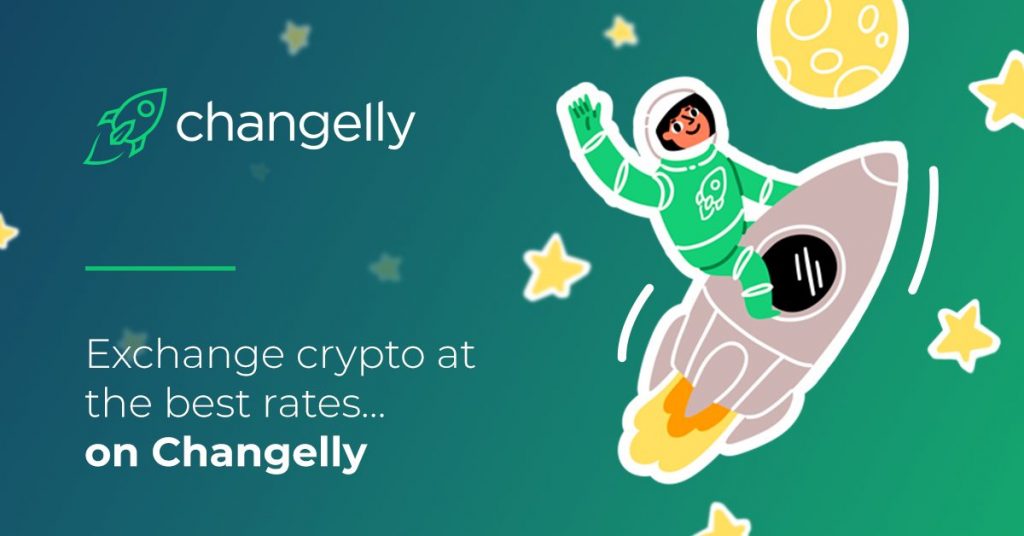 Changelly is a platform that allows your trade cryptocurrency instantly without any personal verification or identity details, similar to Shapeshift. This platform uses a combination of the some of the top leading cryptocurrency exchanges to provide you with the best price on crypto-trading pairs that are not typically offered on other exchanges.
This is one of the ONLY remaining anonymous crypto trading platforms that allow you exchange different trading pairs without providing any identifying information and can be done in less than a minute.
Additionally, they integrate with many leading hardware wallets and software wallets directly to ensure your private keys are protected. These wallets include but are not limited to: Trezor, Ledger, Exodus, and Jaxx.
Is It Legit? Can I Trust It?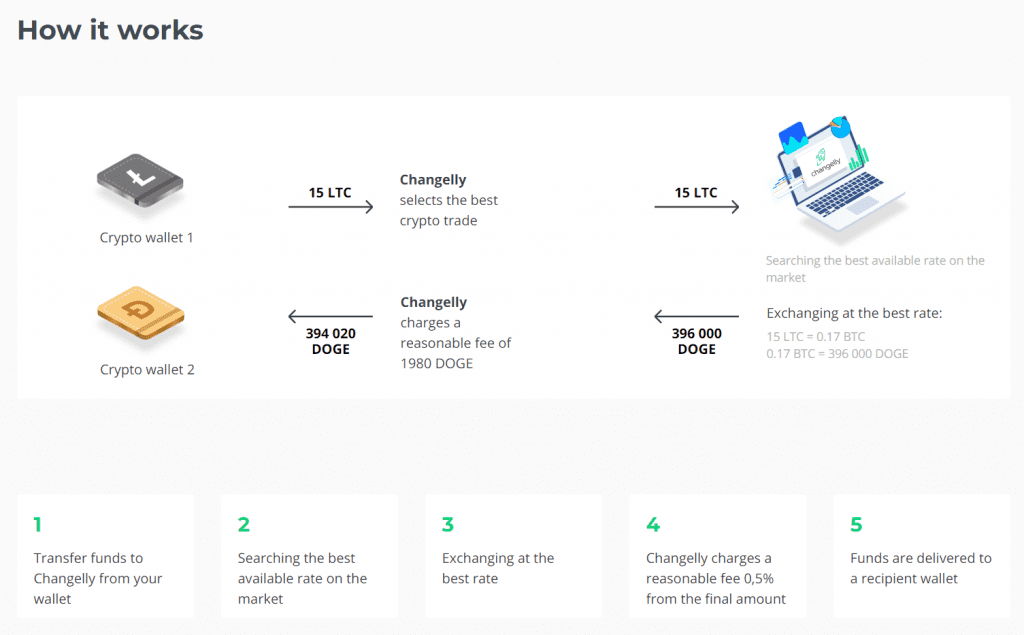 This is one of the most important questions you can ask when dealing with a cryptocurrency exchange. Changelly has been in existence since 2015 and has a very high TrustPilot customer satisfaction score for this type of service and has been widely trusted within an industry that doesn't really rely on trust.
I have personally used this service (granted it was for a relatively small amount) but I did not run into any issues or delays when using the platform.
Simply put, this is a trusted resource to trade or convert your favorite crypto into another in a quick and efficient way and I will use them again myself if I ever need to.
What Kind Of Altcoins And Fiat Exchanges Can I Make?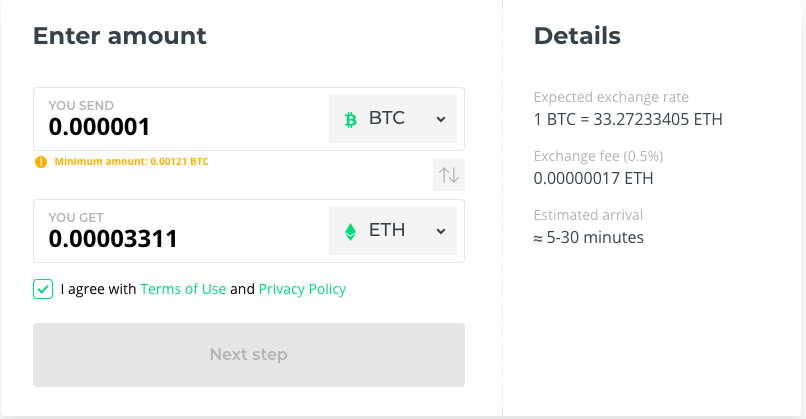 So with this exchange, you can buy bitcoin with a credit card if needed. They do use an integration with Indacoin and Simplex for processing, so the rates are very high. I recommend if your goal is to buy crypto with a debit or credit card to use CoinMama, as it will be cheaper for you. 
However, when exchanging between cryptocurrencies, the 0.5% fee is extremely low and is really a very good price. This is primarily what I have used this exchange for, if I need access to a particular coin and do not want to pay the exchange fees via an exchange like Binance or Coinbase.
Here is a list of all the support currencies, so you can verify if your particular coin is available on the platform.
If you do decide to buy any cryptocurrency with a credit or debit card, it will take about 24-48 hours depending on how much verification you have completed. If you do a crypto-to-crypto exchange or conversion, it can take as little as 5 minutes, up to 30 minutes, depending on how large the amount is.
What Makes It Different Than Shapeshift?
It really comes down to the fees, mostly. This has a lower crypto-to-crypto exchange rate than Shapeshift, however both options have a direct hardware wallet connection option. Additionally, Changelly does support a wider array of coins than Shapeshift does currently, but that can change in the future.
I enjoy using both platforms for different reasons, but if you want a quick and seamless process without using a hardware wallet, then you can use Changelly in a much easier way. 
If you do want to see what Shapeshift offers, you can check out my full review of their new platform HERE.
Changelly – Conclusion
Overall, this is a good crypto-to-crypto conversion exchange with very high quality customer support and a no hassle, easy to use platform. If I need to swap altcoins in a pinch, this is the service I use. Period. 
In my personal experience, I was able to exchange over $300 worth of crypto in under 10 minutes and I never ran into any issues or needed to use the customer chat or submit any tickets for support, which is good.
Bottomline: If you want to convert fiat-to-crypto, don't use Changelly, use Coinmama. If you want to convert crypto-to-crypto, then I would STRONGLY recommend using this service, as I know firsthand it works, and I can convert my coins directly into whatever altcoin I need without having to do a "Double Conversion", like I would on a standard crypto exchange.
What do you think? Have you used this service before? If so, let us know your experience below!
Cheers,
The Crypto Renegade
NOTE: This post may contain affiliate links. This adds no cost to you but it helps me focus on giving as much value as possible in every single post by being compensated for recommending products that help people succeed.