In this article, I will dive into why credit card companies should allow customers to make payments with cryptocurrency! As someone who gets paid primarily in cryptocurrency, I have looked around for a solution or a service that allows me to payoff or pay down any debts (mainly credit cards) directly with cryptocurrency. Unfortunately, after months or research, there does not appear to be a way to do this directly in the United States. Interestingly enough in my journey for looking for a solution, I was able to come across an article that an Australian start up company called Living Room Of Satoshi was doing this (successfully, I might add) in providing a way for users to pay for every day bills using bitcoin. This includes: Car Registration, Electricity Bills, Cell Phone Bills, Bank Fees, and even (yes, you guessed it) Credit Cards. It's been reported that the number one bill paid by consumers is credit card debt, according to CreditCards.com.
THE 3 CREDIT CARD BEHEMOTHS
However, there is no direct solution in today's world to make payments directly with Visa, Mastercard, or American Express with our crypto assets to help pay down our debt. Any one of these companies would have a MASSIVE edge over any other bank or credit card company that implements this feature first, because there are millions of active cryptocurrency users who would use this feature in a heartbeat. We need to take a page out of Australia's book and create solutions that will allow us to either have these corporate giants begin accepting this directly, or create a bridge to do so. There are a few work-around options you can use to leverage your crypto holdings and use the collateral to get a crypto-backed loan with very low and reasonable interest rates to help you pay down debt. The beauty in doing this, is you don't have to spend your crypto to use this option, you just send it to a protected account with them until your loan is paid back. It is  also backed by the FDIC (if that gives you any confidence). For some people, that last tidbit gives them peace of mind knowing that this company is not going to disappear and simply lose all your crypto funds if they go under. I have done business with them recently in earning interest for some of my holdings and I can attest to their integrity and have had nothing but a positive experience using Blockfi.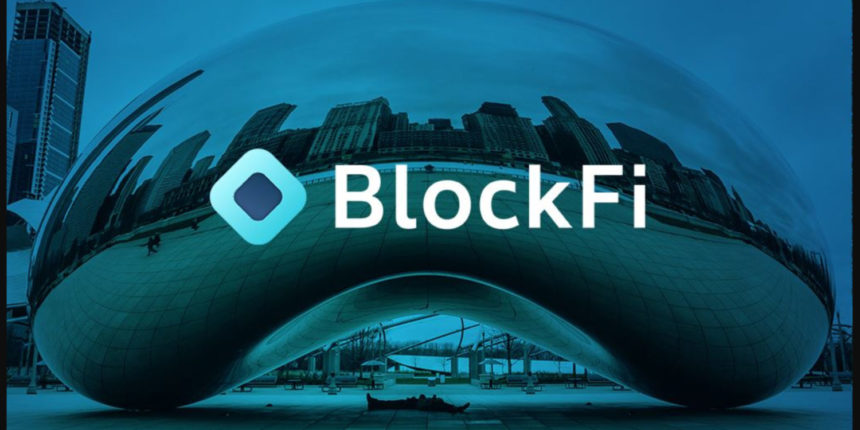 Let's get back to the 3 credit giants for a minute. The average interest rate the average U.S. consumer is paying with "good" credit is still over 20%. That is highway robbery, but what other options do consumers have when the inflation and cost of living is outpacing the paying wage in America? It almost seems like a perfectly formulated trap by these big banks to rob the american people of their freedom and to impose financial slavery for the rest of their working lives. It's madness, however, it's even harder for people who get paid in cryptocurrency to pay these bills, because we have to use a 3rd party service (like Coinbase) in order to pay a fee to convert our crypto into fiat, and then pay additional fees to pay our credit card on top of our interest rates. This seems like a good plan when looking from the vantage point of these credit card companies, because that means we will be paying interest even longer. Wrong! The default rates on credit cards are on the rise, because it's becoming too cumbersome and people are drowning in debt. A growing number of folks figure it's worth it to take a hit to their credit score or even delay paying this by having it go to collections, just so they can keep up on their required living expenses like food and shelter.
There is another option that was found for use in Canada to pay your credit card bills, but still, you have to pay extra fees to do this. For some, it may be worth it and it can help you reduce the amount of interest to pay to the banks. I still think the credit card companies need to accept this directly as there is a need in the marketplace and it will ultimately help them receive more revenue in the long term as bitcoin is a deflationary currency. The banks have never needed to make any innovation into their services or processes because they have a monopoly, and therefore have no need to compete. This is just another reason why bitcoin is going to be the currency of the future and will soon become adopted mainstream as it's very own existence and foundation was built on innovation and fungibility.
CONCLUSION
The bottomline: It's in the bank's best interest and the consumer's best interest to have this ability in place. People will have more options to pay down any debt, especially if they do not have access to a bank account or have otherwise been cutoff from legacy financial services. Consumers will also be more likely to pay their balances down faster, because bitcoin year over year has only increased in value since it's inception.
Please sound off below! What do you think? Would you start paying your credit cards with crypto if given the option? Please me know in the comments.
Cheers,
The Crypto Renegade
NOTE: This post may contain affiliate links. This adds no cost to you but it helps me focus on giving as much value as possible in every single post by being compensated for recommending products that help people succeed.