In this review, we are going to deep-dive into the new hardware wallet by D'CENT! Does the D'CENT Wallet have a better user experience than the Ledger Nano X? Does It work with Bluetooth? How secure is this relatively new wallet? Does it provide a better hardware wallet experience than the main competitors? We are going to answer all of these questions and more in this in-depth review, so stay tuned!
If you are new to cryptocurrency hardware wallets and you want to compare which wallet is going to be best for you, you may want to check out the "Product Reviews" tab HERE.
But, since you are here for the D'CENT wallet review, let's take a look at these details on the first biometric hardware wallet on the market. Let's go!
D'CENT Wallet – Overview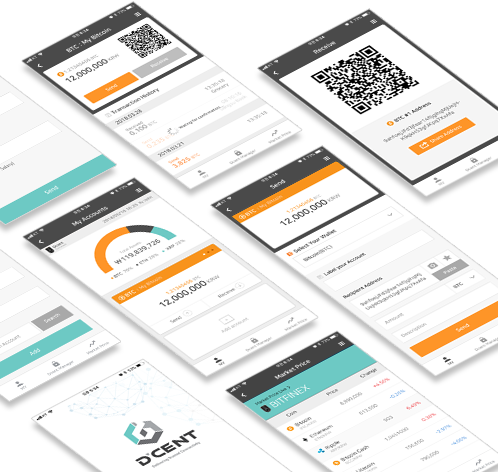 The D'CENT is a mobile and bluetooth connected wireless hardware wallet device. With additional biometric security and the ease of use, this is a contender for the easiest to use mobile and wireless wallet. So how is it different than Ledger Nano X or other bluetooth devices? The Biometric security is a large differentiator here. It's super convenient and makes it easy to sign and authenticate transactions on the go.
This means if you want to move your crypto from cold storage to a hot wallet, it can be done quickly and easily. A common scenario here would be if you are trying to pay a friend or you're shopping and want to pay for a product in store very seamlessly. Let's take a look at the security, features, and price below to go into a little more detail.
Features & Price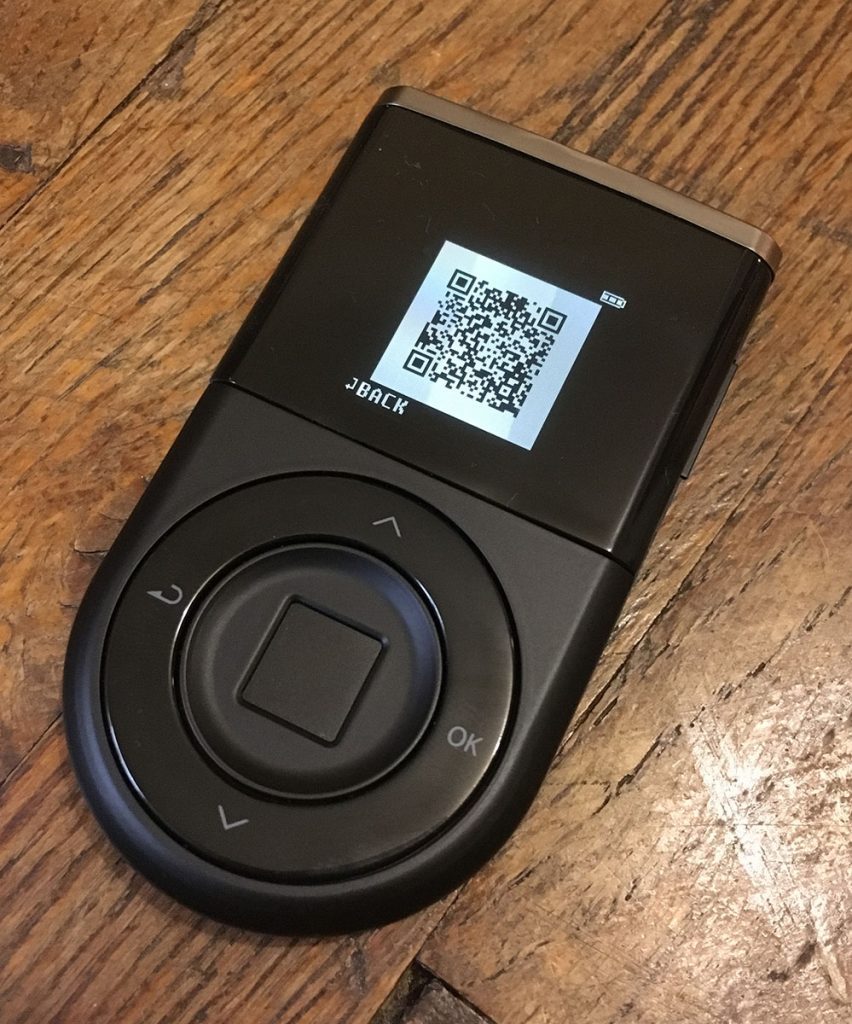 One of the main features I like here is the option to generate a valid QR code on the large OLED screen of this device as a way to send funds directly from your smartphone to your D'CENT wallet. This is super convenient and truly makes this a wireless and independent device that can be used on the go via the D'CENT app, which also includes a market price section and of course all of your wallets and current fiat amount stored within each one.
The PRICE is the nice part. Normally, this device is $159 USD, but for my readers, I am able to offer a special discount down to $140 (UPDATE: Until 11/28/19, You can get this device for only $106), when using code "bitcoinlockup" at checkout. This will ensure you will save some money in the process and will be more in line with the prices of other top-tier bluetooth hardware wallets.
What's also nice, is you no longer need to backup and restore this device for firmware upgrades like you do with other devices (although you can, since this device can also support bluetooth and USB connectivity if you choose). This makes this a very convenient choice when considering the ease of use and security when choosing how to secure your private keys.
Security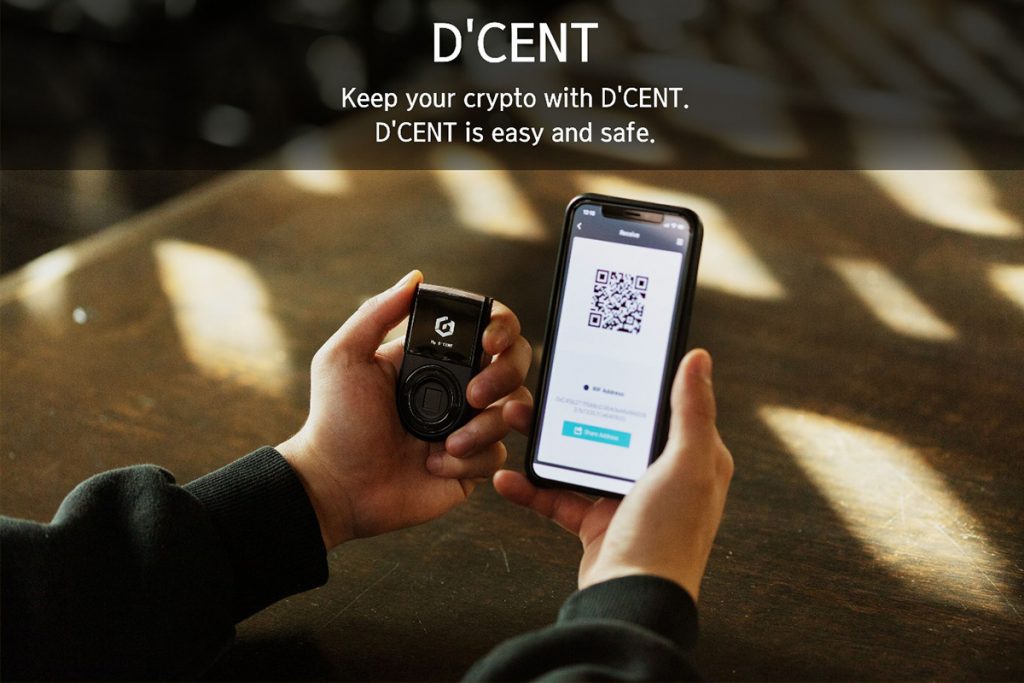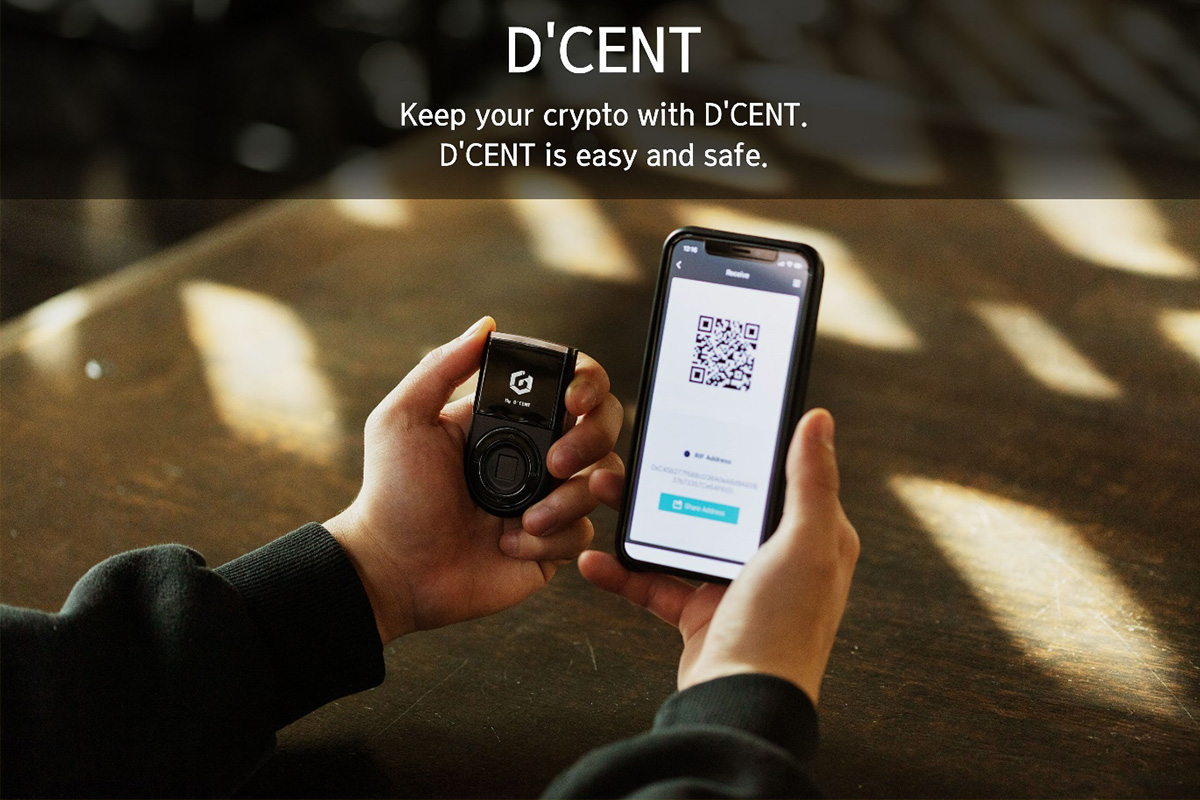 The flagship feature of D'CENT is hands down the biometric security feature of the fingerprint sensor. There are some other hardware wallets that communicate with mobile, and can utilize Face ID or Touch ID for extra authentication with their mobile app, but this gives your authentication on the physical device as well. This is a unique and very secure feature that is not used by any other hardware wallet currently on the market.
The hardware wallet features a built-in fingerprint scanner that manages access to the hardware wallet. This security process improves the convenience for the users and enhances the security during access control. It also provides the wallet with fast transaction signing.
Multi-IC architecture design
Bank grade EAL 5+ Secure Element (This is the same security chip used in the Ledger Nano X)
Secure OS embedded on microprocessor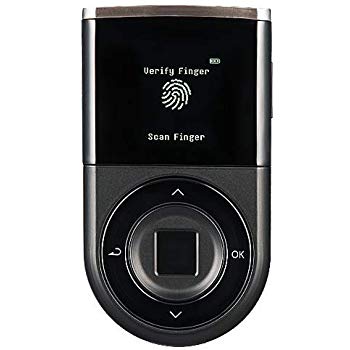 Additionally, you have multiple authentication methods, with the option to have a PIN and/or fingerprint sensor to authorize changes and sign transaction, so you will 2-step authentication built in.
Coins Supported
The coin support is varied. The D'CENT can store and support Bitcoin, Ethereum, ERC20 tokens, RSK, RRC20 (RSK tokens), Ripple (XRP), and MONACOIN. To many, this may not seem like it is very much, however, a majority of the major tokens are ERC-20 tokens and all can be supported natively on this device, which is good. I have not come across a hardware wallet yet that supports RSK and RRC20 tokens yet natively, so that definitely makes this an exclusive hardware wallet first for the D'CENT wallet!
D'CENT Wallet – Conclusion
Overall, the D'CENT has some unique coin support choices, has a quality look and feel in your hands (even though it's made of plastic), and kind of resembles a key fob for a very high end car. It feels very nice in the hand. As mentioned above, this is the first biometric hardware wallet with a fingerprint sensor built in to the device. It supports enough coins for the average user and it always plans to add more.
This device really feels like the first flexible wireless hardware wallet that is easy to use in a quick scenario on the go and doesn't require additional steps to update the device and access all of its features. If you are looking for something that feels good in your hand, is super secure, and is easy to use, then this might be your best option for a premium hardware wallet.
What do you think? Would you rather have use the Ledger Nano X or try this new contender for wireless security? Let us know in the comments below!
Cheers,
The Crypto Renegade
NOTE: This post may contain affiliate links. This adds no cost to you but it helps me focus on giving as much value as possible in every single post by being compensated for recommending products that help people succeed.