In this post, I am going to go over the top 3 altcoins to invest in 2019. You may be wondering, "Why would I be interested in altcoins when bitcoin is the king of crypto?" What is the best cryptocurrency to invest in now? Although it's a fair question and bitcoin has dominated the market cap and literally created the cryptocurrency industry, there is plenty of development and utility with specific altcoins that bitcoin does not address. Additionally, the way most people accumulate bitcoin is by investing or trading in altcoins to then convert the gains back into bitcoin.
Although I have been trading and investing for several years now, there are a few specific altcoins that are paving their way to success with innovation and are what I consider "trend setters" in the industry and offer some unique value and are not just another bitcoin clone. Let's get right to it below.
I also am now offering a FREE E-BOOK that goes in depth to explain the best 5 ways secure your cryptocurrency. it's loaded with secret knowledge and goodies that is not included in the blog, so check it out, it's free, so you have nothing to lose!
5 BEST WAYS TO SECURE YOUR CRYPTOCURRENCY – EBOOK
Top 3 Altcoins To Invest In 2019
#1 HOLOCHAIN (HOT)

Holochain or (HOT) is an interesting product and platform that is light years ahead of the competition ins creating a truly decentralized internet. They have physical hardware products called HoloPort and is designed as a dedicated server that helps support the network. I am going to list the official details for this here. Why is this different?
Other projects that promise the same thing do not even have a working product and is has collected a plethora or money via an ICO, but have yet to deliver what they promise. HOLO does not have this problem, as they are already expanding and have physical products and a functioning product that works!
From a trading and investing standpoint, On Binance, when you compare the trading pair of BTC/HOT, there is a lot of upside. At the time of this writing, the price is only 25 satoshis which is very undervalued, but additionally, I got in pretty early at around 8 satoshis so it's been a fairly nice gain so far.
In the video below, it displays the trading chart and where the best entry points are and what the potentials are for this product this year as they are ramping up for massive comp'any growth. This is a very interesting project and even at the current price, it is definitely worth looking into and getting a nice entry before the bull run that we are in starts really ramping up.
All in all, Holochain is a very solid project with new and interesting tech that uses it's token to fuel the network and expand the ability to deliver value, by utilizing empty or unused disk space and RAM that is currently on your machine. This does not affect your current performance as you are able to allocate as much of the space as you want, and it lets you earn passive income in the form of the HOT token and you will also be strengthening and supporting the network. Most people have tons of unused resources on their machines and this is a good way to put it to work for you.
CLICK HERE TO START INVESTING IN (HOT) ON BINANCE NOW
#2 TEZOS (XTZ)
In my opinion, Tezos is the new and improved evolution of Ethereum. It is a new platform for decentralized applications (dApps) and smart contracts. Here are a few key points that make it different:
1.) On-Chain Governance – The Tezos protocol offers a formal process through which stakeholders can efficiently govern the protocol and implement future innovations. This is democracy at it's finest. It also helps avoid controversial "Hard Forks" as we've seen in the past with Bitcoin (BTC) to Bitcoin Cash (BCH) and then Bitcoin Cash (BCH) into Bitcoin SV (BSV). This has a detrimental effect on the network and causes a lot of confusion, contention, and tribalism.
2.) Security – This blockchain was designed to facilitate formal verification, which helps secure smart contracts and avoid buggy code. This has been a HUGE problem with Ethereum over the years as noted in the infamous "DAO Hack", which again proved that their protocol was not immutable and caused yet another hard fork that brought forth Ethereum Classic into existence.
3.) Liquid Proof of Stake – This is a unique consensus proof-of-stake algorithm which gives every stakeholder the opportunity to participate in the validation of transactions on the network and be rewarded for doing so. Whether you are big or small, you have a vote. This is unlike the current mining pools that we have in place where the person with the most hashing power and hardware wins the block reward, and essentially dictate the rules of the network.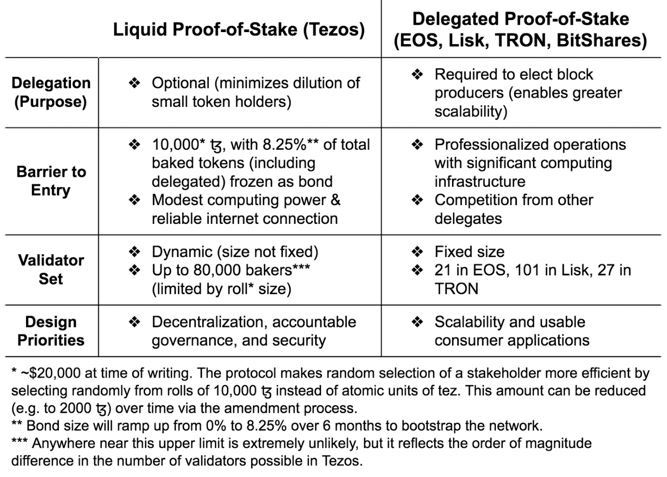 I tend to think that the tech behind each blockchain is what brings it's value. Whether or not the price is currently up or down on these coins, I believe as the masses start to see the value these innovators bring to the table, the money will follow. If you don't recall, it took over a year of price discovery before Ethereum finally found it's place in the market. All this to summarize that I am very interested to see where these both end up in terms of price and user adoption over the course of this year.
One thing I would like to note is that Ledger Nano S hardware wallet now supports Tezos for cold storage baking. This means you can participate in verifying transactions on the Tezos network and keep your private keys online, WHILE simultaneously making passive income in block rewards.
CLICK HERE TO START BAKING TEZOS WITH LEDGER NANO S
#3 ZCASH (ZEC)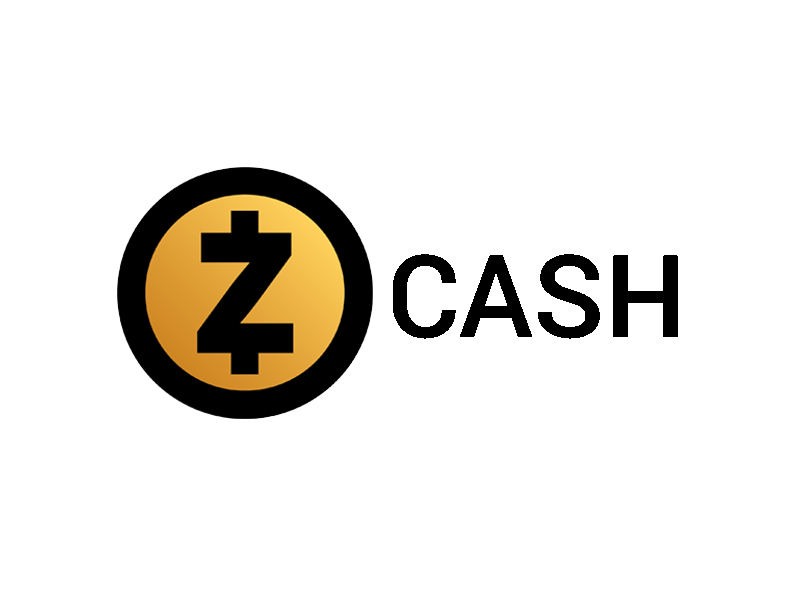 Zcash has been one of my favorite cryptocurrencies, ever since it was announced in 2014. Privacy has been a major staple in the cryptocurrency industry and this project has some unique technology as described below that sets it apart from other privacy based coins on the altcoins list
Zcash has a proprietary privacy protocol attached to it. This is extremely attractive, as one of the key selling points of cryptocurrency to begin with was anonymous, uncensorable transactions. This is money as it was intended to be. I should be able to transact with anyone in the world, and not only NOT have it tracked, but keep it between me and the other consenting party. They use a method called zk-SNARKs.
This is an acronym for "Zero-Knowledge Succinct Non-Interactive Argument Of Knowledge". What does this actually mean? It essentially means that "Zero-Knowledge" proofs allow one party (prover) to prove to another (verifier) that a statement is true. It allows you to verify a transaction is relevant and true without knowing its origin.
Some people view this as potentially scary, because it allows money launderers or criminals to transact in a more private way. Well, my theory is this, criminals will always find a way to do what they want and transact privately. Valuable tools should not be banned or discredited because there is a potentially negative outcome.
There is an equally positive outcome. Privacy is an unalienable right to all humans and we should all expect it and understand our rights to it. To me, that makes this coin very very powerful and very much worth exploring, especially as it is considered an "Original". Some similar example coins that came after are Monero and Zcoin.
CLICK HERE TO BUY THE LEDGER NANO S FOR SAFE OFFLINE STORAGE
https://www.youtube.com/watch?v=b2O0nWV1W14
CONCLUSION
There are many reasons I chose the above altcoins in the massive list of thousands of alternatives. As I mentioned above, these ones have the best overall fundamentals and upside in terms of risk/reward in terms of investment in my opinion. Some of these coins, like Zcash, have already been through a major market cycle before, so it is fairly seasoned, but Tezos and Holochain are fairly new and have yet to "survive" a new market cycle.
I still believe that overall, these have the best overall potential returns and create ways of making passive income, while allowing you to HODL offline as well. I have included the recommended hardware wallet that will support all of these coins, the only coin that does not have a native app (currently) is HOT, but it can be held or integrated with MyEtherWallet, while this is being developed.
What do you think? Are there better coins to invest in this year? Let me know in the comments below!
Cheers,
The Crypto Renegade
NOTE: This post may contain affiliate links. This adds no cost to you but it helps me focus on giving as much value as possible in every single post by being compensated for recommending products that help people succeed.