In this CoinMama review we are going to do a deep dive into a CoinMama and find out if it's the best way to buy bitcoin with credit card. Are the fees high? Is it safe? What credit cards can I use to buy bitcoin (and other cryptocurrencies)? We are going to answer all of these questions and more in this review, stay tuned for the whole review! One of the most searched phrases right now on the internet is "How to buy bitcoin with credit card", and for good reason. It's the easiest way to buy bitcoin without having to share a lot personal information and having to wait 3-7 business days when verifying your bank account.
I also urge you to check out a recent article I wrote that details a handful of different ways (CoinMama included) to easily buy bitcoin if you're new to the process and you want a no-nonsense and easy way to do this. You can find that HERE. Now, let's get down to finding out why CoinMama was the easiest way for me to buy bitcoin with a credit card, and why I still use it today!
How Does It Work?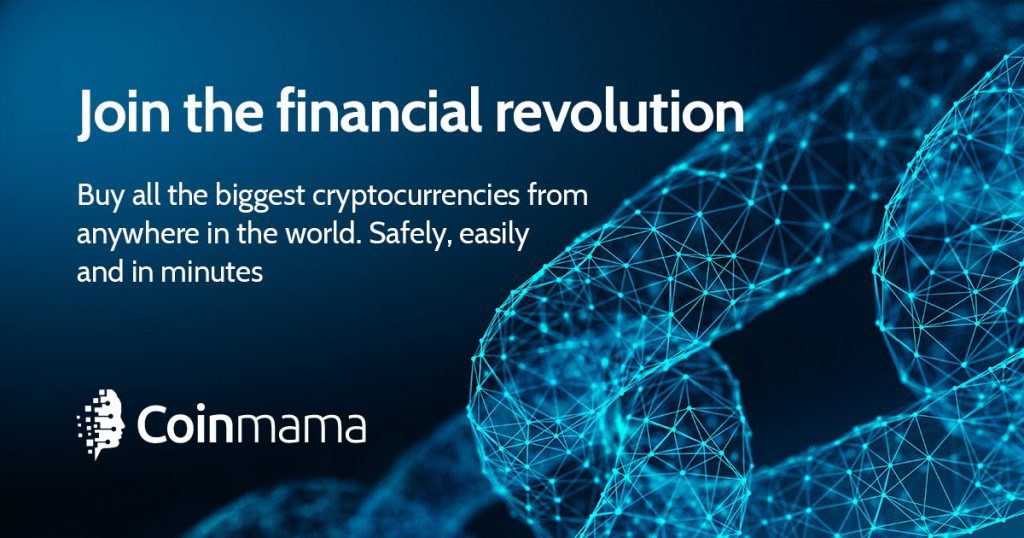 It's a simple 3-step process to use this site and it took me less than 10 minutes to make my first purchase when I first used this service over 2 years ago. If you're looking to purchase not only Bitcoin, but also ETH, LTC, BCH, ETC, XRP, QTUM, and ADA in a hassle-free way, then CoinMama is the way to go. First, you register your account with basic information and gain access to the account where you can customize your purchase. Second, you can choose how much information you want to add, depending how much you want to buy in one shot.
Level 1 verification allows you up to $15,000 USD worth of BTC (or any other coin) with only a government issued ID (which is required for KYC) and as soon as you upload it, you can start buying in less than 10 minutes. The 3rd and final step is purchase the coin and amounts you want after you confirm your basic verification and it's delivered in under 10 minutes. This process is very easy and MUCH quicker than any other exchange I've personally used. (Don't even get me started on Coinbase).
How Much Does It Cost? What Are The Fees?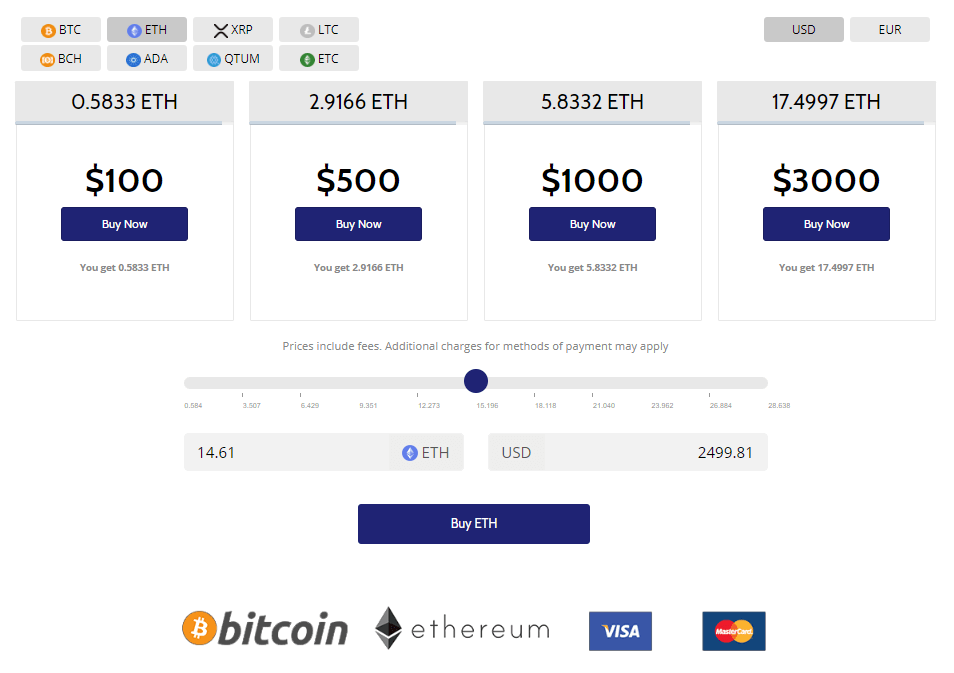 You can use a bank transfer (if you choose) and it will cost you less, but it will also take longer. However, the real "instant" purchase and service you're looking for is for debit and credit cards. The fees are as follows:
Since there is no central bank controlling the bitcoin rate, each website has its own bitcoin rate. The price you see on our website is Coinmama's bitcoin rate and includes our fee of 5.90%.
For credit/debit card transactions, the payment processor charges 5.00% additional fee. Unlike credit/debit card transactions, if you pay by bank wire there is 0.00% processing fee. The card processing fee will be added after choosing your method of payment. Apart from our fees, your bank may incur their own. If you're not sure, contact them before placing your order.
Don't let this turn you off, as some of the competitors that offer a similar service as CoinMama, they charge ridiculous fees and can take up to 10 days to verify and deliver your cryptocurrency. There is a price to pay for very quick delivery and most credit card companies build that fee into the cost here to mitigate some of the risks of fraud and other factors as well.
Trust me when I say, if you want to use a debit or credit card to buy bitcoin, this is your best best. Especially if you need it now.
What Countries Are Supported?
I won't list all supported countries here as there are over 188 countries supported. Yes, that many. That is why this is one of the most trusted services in the entire industry and has a very broad reach. If you want to verify if your country is supported, you can check it out HERE. Additionally, The US has some restrictions on states, but 45 out of the 50 states are included for support. Those specific states (if you're concerned) can be found at the link HERE.
Again, I will say, this has a much wider reach in terms of countries supported than the likes of Paxful or Coinbase. I've done the research so you don't have to!
What's Their Reputation? Is It Safe To Use?
As mentioned above, this company has been around since 2013 and has a very well received reputation and track record. I have never once had an issue with using this service, nor have I had any indication that it was fraudulent in any way. CoinMama has been selling bitcoin via debit and credit cards longer than any other service to date and was first to market in this regard. I have used them personally about 6 or 7 times and have never once thought of using another service for using a credit or debit card to purchase my cryptocurrency.
What's The Verification Process? How Long Does It Take?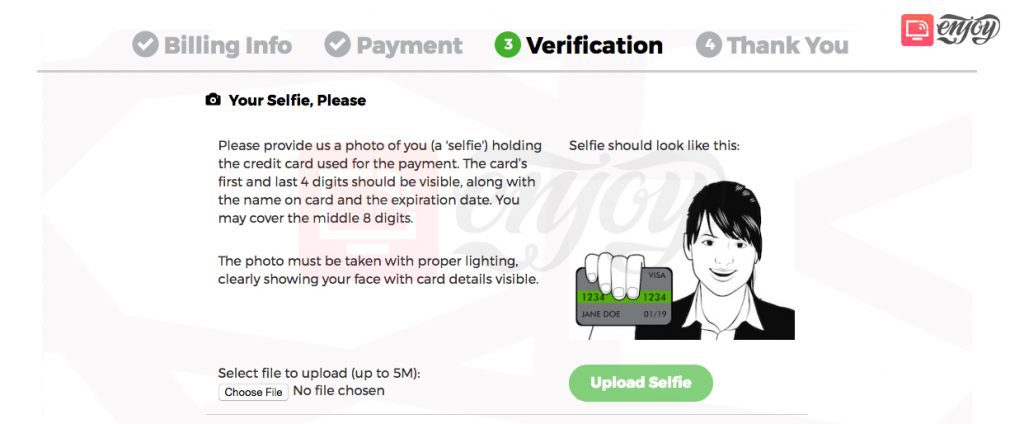 There are multiple levels of verification depending on how high of a limit you need to purchase every month, but the standard Level 1 verification only takes about 10 minutes and allows up to $15,000 USD (as mentioned above). This really applies to 99% of people and I will leave a link below if you want to understand what else is required if you want to purchase more than 15k per month. Once you've completed verification your bitcoin is delivered to your specified address instantly!
For further verification requirements, you can refer to this link HERE
.
CoinMama Review – Conclusion
Overall, if you need to get bitcoin fast and time is of the essence, then you can't go wrong with CoinMama. Yes, if you have time to kill and you're ok with waiting up to 10 business days and you want to provide your bank account, there are other solutions you can use, which I will link to in a future review update. But for most people that are skeptical of providing all their banking information just a save a few bucks, you won't find better service or a better deal to buy bitcoin with a credit card than CoinMama.
There's a reason myself and many others have used this service more than once and will continue to do so. In a world where new crypto companies are coming into existing, having a long standing track record really counts in this industry and I have no qualms about CoinMama. Yes, you can say I'm a fan, and if you decide to use this service, I am confident you will be too.
What do you think? Is there a better place to buy bitcoin with a credit card? Let me know your thoughts in the comments below!
Cheers,
The Crypto Renegade
NOTE: This post may contain affiliate links. This adds no cost to you but it helps me focus on giving as much value as possible in every single post by being compensated for recommending products that help people succeed.