In this article I am going to provide you with the easiest way to buy bitcoin and also one way I personally earn free bitcoin by doing something I was already doing. This is a game changer! Within the last 24 hours, the Treasury Secretary of the United States, Steve Mnuchin, has made an announcement on regulating cryptocurrency and mentioned Bitcoin and Libra specifically. The recent tweet that was sent out by president Trump has been a bullish sign for many people. Not because he said it was "based on thin air" but, because no standing president has ever mentioned "bitcoin" or "cryptocurrency" at all, ever.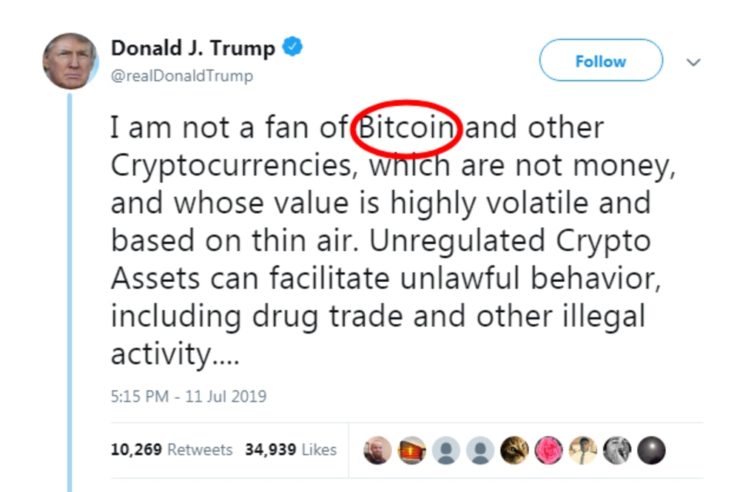 This is bringing more mainstream awareness and people who are uneducated may take that as a sign that they should stay away from it, because Trump said so. Most people however, are taking this as a sign that they should buy some bitcoin, just in case.
No matter where you stand, the big question many people ask that are completely new to cryptocurrencies is "What Is The Easiest Way To Buy Bitcoin?". Luckily for you, I am an expert in this field and I will provide you the TWO easiest, fastest, and simplest ways to obtain your first bitcoin or fraction of a bitcoin. As an added bonus, I will provide you at the end of the article with a free tool that will allow you to EARN FREE BITCOIN, by doing something you are already doing every single day. This is a "YUUUUGGGGEEE" (as Trump would say) bonus, as there are very few legitimate ways to obtain bitcoin for free.
Let's get right to it!
This is a free app (you may have already heard of) that is similar to Venmo. It's designed for sending and receiving money easily between users and can connect your debit card, credit card, or bank account to facilitate these transactions. It's super easy to use and I use it to pay people for splitting dinner tabs and splitting costs on various things and works flawlessly. Unlike Venmo, they have also setup a way to buy bitcoin directly through the app, and you can even set up a purchasing schedule if you so choose, but this is BY FAR the easiest way to buy it once you set up the app.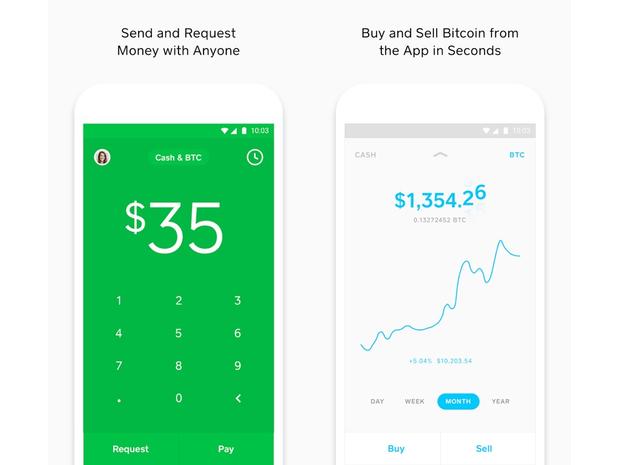 The steps are extremely easy to do this:
1.) Download the Cash App HERE. When you use this link, we both get $5 for free. Pretty Neat.
2.) Create your account and add either your debit card, credit card, or link your bank details if you're so inclined.
3.) Click the Profile Icon in the upper left hand corner and scroll down and click on "Bitcoin"
4.) Click "Buy" (you can also sell at any time you want as well)
5.) Type in the dollar amount you want to buy and click "Confirm"
6.) You're done! Your bitcoin will show up in your account within a few minutes. So simple.

This is a tried and true method I've used to buy bitcoin for both personal reasons and business reasons, with great success. This is one of the highest rated companies that you can buy bitcoin with a debit card or credit card with no limit. Now, in order to use a credit card there are some additional fees (not unlike Coinbase), but it will process and give you access to your coins in less than an hour instead of days. This is a good method if you want to buy them quickly and easily and do not want to use cash app or any other services.
This is the most trusted provider and the reviews are excellent. When I was originally looking for how to buy my first bitcoin, this was one of several options that came up, and back then, there were not many "trusted" options as there was many companies that did not have a good track record or many positive reviews, except this one.
This ultimately led me to use this service and not only was it quick and efficient, it was delivered within 20 minutes, and Coinbase was the only other option in the U.S. at the time and quoted a 10-day "verification" period just to activate an account. This didn't even include the amount of time to let me buy my bitcoin, which would take another 3-7 business days. Not acceptable in my eyes.
If you want an easy and TRUSTED way to buy bitcoin with credit or debit card, then Coinmama is the way to go!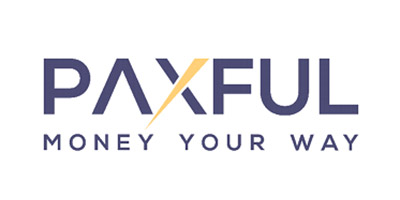 This is another service that is VERY interesting and is unlike CoinMama above in a few different ways. Although Paxful is a pretty well-known way you can purchase bitcoin with a credit card, the reason I am giving it a mention here is because of the other ways and payment methods you can use to obtain bitcoin (or other altcoins if you want). With Paxful, you can trade gift cards (Visa, Wal-Mart, Amazon, eBay, and Starbucks) just to name a few.
Additionally, you can also use Zelle (a money changing app similar to Venmo and other direct payment services that many banks use), SWIFT, MoneyGram, Alipay, WeChat Pay, and hundreds of other gift cards as well. It's also worth mentioning that you can directy trade other altcoins in for bitcoin and vice-versa. So not only is it a fiat-to-crypto exchange, bult it can also be used as a crypto-to-crypto direct exchange (not unlike ShapeShift).
All this to say, it's now become easier and easier with these services to BUY BITCOIN. Whether you trade you existing gift cards, other altcoins, or even CASH, it's not easier than ever to get your hands on bitcoin. When I first tested this service, I received a $100 Amazon gift card for Christmas and I didn't really want to use it for anything, so when I discovered I could trade it in for $100 worth of bitcoin, I was pretty excited to say the least. I will leave a list of all the hundreds of gift cards you can use to trade for crypto HERE.
I will have an in-depth review out for Paxful shortly. Stay Tuned!
Easiest Way To Buy Bitcoin – Conclusion
Overall, there are multiple ways to buy bitcoin (some easier than others) but the two main methods I've listed above are BY FAR the quickest and easiest ways to get it fast. The price is always fluctuating, so some people may be hesitant to buy right now in fear that it could go down in the future. Here's the deal. In the grand scheme of things, hind-sight is 20/20 and over the next 3-5 years, I can almost guarantee that the price will be higher than the point is at right now, which is approx. $10,900 at the time of the writing.
This is one of the most important and unique inventions since the internet itself and will continue to bring forth different use cases and provide value to every single person on the planet. This is part of a much larger revolution where the people are now going to take back their financial power from the government and authorities, and there is NOTHING they can do to stop it.
That is powerful.
Bottom line, if you don't currently have any bitcoin, you can start accumulating it in small amounts (as low as $10) at a time and it will start to grow very easily. You will be glad you did it when you look back, even in 6 months to a year from now. Mark my words!
What do you think? Are there easier ways to buy bitcoin right now? Let me know in the comments!
Cheers,
The Crypto Renegade
NOTE: This post may contain affiliate links. This adds no cost to you but it helps me focus on giving as much value as possible in every single post by being compensated for recommending products that help people succeed.