In this Fold App Review, I am going to discuss why this free app is a good way to start accumulating free bitcoin and start "stacking sats" as they say. I'm always looking for new ways to start accumulating more bitcoin and finding real world use cases where I can do so, outside fo buying it directly from an exchange.
This is primarily targeted for mobile use (using their iOS and Android app) for using this. If you want to learn about ways to earn free bitcoin while shopping on a desktop computer, then I would check out my full review of Lolli App, HERE.
I am going to touch on some of the basics of how much you can earn with it, how it works, who it's really designed for, and my overall feelings of if it's actually worth using. If that is what you're looking for, then look no further!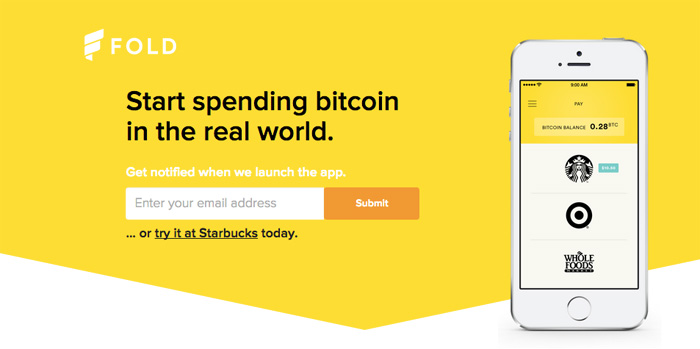 Who Is The Fold App Intended For?
If you frequently make purchases with Amazon, Uber, Starbucks, Target, and Sephora (to name a few), then this app is for you. This app allows you purchase discounted gift cards, as well as earn free bitcoin (satoshis) for each purchase that you make. Once the order goes through, it's credited to your bitcoin wallet within the app almost immediately.
This is designed not only to save you money on what you are already spending, but allows you to earn free bitcoin rewards for doing so. If you're already spending at these places, why not get free bitcoin for doing it, right?
In the app, you can always see which vendors have offers and they are adding more all the time. Additionally, the discount your receive varies for each vendor. For example, Airbnb will give you 3% cash (bitcoin) back, but L.L. Bean will give you 10% back. The app is constantly updating to offer you the best deals.
How Does The Fold App Work?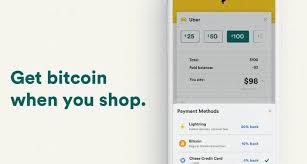 This works for both online and physical locations. Since it's gift card based, once you make a purchase in the app, it will generate a gift card and a bar code on your screen, for the cashier to scan and use directly.
This will also provide a "gift card code" for you to enter at on-line checkout and you can mix and match between buying online and in store as much as you want with no penalties or fees.
I will break it down step by step below on how to set this up and how it works in a few simple steps.
NOTE: You will receive the bitcoin rewards for the amount of gift card purchased, not the actual products you buy with them.
Load a gift card you buy with Bitcoin on the Fold app, to your account

Use that gift card at select retailers and restaurants by using the barcode or the number beneath it.

You can make online purchases with your Fold gift card or you can purchase at physical locations

At physical locations, all you need is to scan the bar code from the app on your phone at the cash register

Every purchase you make with the gift cards that you have on your Fold app will credit you with Bitcoin cashback

The amount of Bitcoin cashback you get on any purchase depends on the individual retailer or restaurant
Is The Fold App Worth Using?
If you are looking to start dipping your toe into cryptocurrency and you're not quite ready to buy it directly yet, then this is for you! This is a seamless way for you to spend your normal fiat currency and start earning bitcoin back on direct gift card purchases.
This is also good for sending gifts directly, so whether it's the holidays and you want to send a gift via email (or Twitter) you can earn bitcoin to your wallet for doing so. This can be used for any occasion as well, not just for gifting.
For the avid crypto users, they are also implementing lightning payments this year as well, so you'll receive even more discounts if you decide to grow the crypto-economy by paying with crypto, instead of using a debit/credit card as well. More on that as it develops…
So, is the Fold App worth using? I would definitely say yes. Especially if you spend frequently at these places anyways and purchases exceed at least 15$ in most cases, then there is no downside here, only upside.
What do you think? Would you use the Fold App for free bitcoin? Let us know down below in the comments!
Cheers,
The Crypto Renegade
NOTE: This post may contain affiliate links. This adds no cost to you but it helps me focus on giving as much value as possible in every single post by being compensated for recommending products that help people accumulate and secure their crypto.
You Might also like
In this article, we are going to unravel the differences between the Trezor One Vs. Trezor Model T. I have been personally using each of these devices for years. The Trezor One first made it's debut in August 2014 and was the first commerical hardware wallet out on the market. It paved the way for many competitors and started a revolution with a mission of keeping your private keys safe and completely offline in your control.

The Trezor Model T was unveiled in 2018 after years of development and tweaking. I was a reseller at the time and I received one of the first batch of devices to test out and even actually did a tear down and compared the internals and was very interested to see the differences between the two devices. Before that occurred, I tested it with many different coins and was a very pleasant experience.

They have even added a large number of "Native" apps (or coins) that were supported with their web-based wallet, and they will continue to do so for years to come. But does that make the Trezor One irrelevant now? Stay tuned for the whole article to find out!

First Look And Unboxing

The Trezor One is a very simple device and yet, the complexity comes in it's security packaging. Let me explain. The device is in the shape of a small plastic trapezoid with 2 mechanical buttons and a small OLED screen. When you first receive the device, it comes in a small plastic box and you will see that it has 2 holographic anti-tampering stickers on the box covering the seals. One is on the top and one is on the bottom.

This was put in place to not only show if the box has been tampered with, but also has some visual clues that reveal it's authenticity. This was put in place as a preventative measure and to avoid supply chain attacks. Additionally, it has some vert strong adhesive glue that is designed to destroy the box in it't opening.

This self-destructive box again is a secondary security measure designed to reveal if the box has been tampered with it's journey from the manufacturer to the end user. In my opinion, it's very simple, yet clever solution, as MIM attacks and supply chain attacks are a very real threat.

The Trezor Model T, however decided to go with a much simpler box design that does not include these contraptions. Why? Well, they decided that evidence of tampering really only matters on the device itself, so they forewent the process of securely packaging the device. Instead, they decided to put a very adhesive and protective seal on the device itself over the USB-C port.

The one downfall of this design, is that it when you unbox it and peel off this protective seal, it leaves a very sticky and noticeable sticky residue that is VERY difficult to take off. And as the device is plastic, it cannot be removed or scraped off, as it will completely scratch the device. I touched on this on my dedicated review of the Trezor Model T that I wrote HERE.

Trezor One Vs. Trezor Model T: Supported Coins

This in my opinion is the large differentiator between these two devices and the distinction will ultimately sway most of you in deciding which device you should buy. Both coins have a lot of the same coin support, at least in terms of the larger cap coins and what is supported in third-party wallets, such as MyEtherWallet or Mycelium.

I will note the primary difference here is noted in the available "Native Apps". What are Native Apps? These are the wallets built directly into the web application that Trezor has built to manage your coins directly on your platform. They are very easy to use, manage, and view in a very easy manner. This is NOT the case when you deal with certain coins that are only supported with 3rd party integrations. As a result, they are fundamentally better for the end user.

I am going to list a handful of what I consider the notable coins that are supported by these native apps and differences. I will not overlap these and point out some coins that are only supported by the Trezor Model T, and NOT supported on the Trezor One. Note this below:

Dash (DASH)

Digibyte (DGB)

Vertcoin (VTC)

Namecoin (NMC)

Dogecoin (DOGE)

Trezor Model T Supported Coins:

Ripple (XRP)

Ethereum (ETH)

Chainlink (LINK)

Holochain (HOT)

USDcoin (USDC) *Stable Coin*

This is just a brief example of some popular coins that are supported on each wallet natively using Trezor's web app. Ther are some additional coins that are supported on the Trezor Model T through 3rd party wallets that will not work with Trezor One, such as Tezos (XTZ) and Monero (XMR).

This is important to know, as there are over 1,000 ERC-20 tokens that are expanding into native app support by Trezor Model T, that is not going to be supported by Trezor One, however, using some 3rd party wallets, will still support them, if you're so inclined.

Trezor Security

I will briefly touch on this here as most of this was gone over in depth in my Trezor One Review. As mentioned above, the physical security measures and differences are pointed out in its physicality of it's packaging, but I will point out that there is one feature that I particularly like that is available on the Trezor Model T.

Both have an option to set a "passphrase" or a 25th seed word when accessing your account. This means that if/when you have to use your recovery seed to restore your device, you not only need the 24 seed words in the correct order, but you will need to enter in the custom passphrase in order to fully restore your wallet.

Here is the main difference on the Trezor Model T. Because the device has a touch screen, both the PIN and the custom passphrase (if you enable it) will be entered in on the device itself, and not the web app. Why is this important? Well, in the event that your web app is compromised or you have a key logger on your computer, you have a separation from your device and what you enter on the web app to unlock or access your device.

The Trezor One requires you enter in your PIN on the web application with a number grid, since it does not have a physical touch screen that allows you to enter it in on the device. Pretty cool if you ask me.

Trezor Prices

The Trezor Prices are pretty significant in terms of the difference between the Trezor One and the Trezor Model T. As we've discussed above some of the differences of coins that are supported and the overall design, the prices are pretty notable as these devices cover a lot of the same ground. The current prices are listed below as of this writing:

Trezor One – 69 Euros or Approx. $78.00 USD

Trezor Model T – 149 Euros or Approx. $169.00 USD

This means that for the almost the same level or security you can get the original hardware wallet, the Trezor One for $91 less than the upgraded model. However, you have a lot more room to grow in terms of coins and token supported natively on the Trezor Model T, which means it will be more "future proof" and more expandable than the original.

Setup And Recovery Seed Differences

The primary differences in the two devices is fairly straightforward. The Trezor One includes a 24-word seed phrase when setting up and backing up your device. The Trezor Model T includes a 12 word seed phrase when you receive the device and that limitation is indicated on the included recovery seed cards in the box.

Why did they make this difference? Whether you choose a 12, 18, or 24 word seed phrase, it ultimately includes the same level of security. Additionally, since the Trezor Model T includes the option to set a custom passphrase you can enable on the device in addition to requiring the PIN, they felt that it was extra secure that way, although it's optional.

Trezor Vs. Ledger Vs. KeepKey

The highest end device of these 3 is going to go to the Trezor Model T. Not because of the price tag, but because of the extra security features and the vast coin support that is way ahead of the competition currently. The Ledger Nano X is on par with this and even allows you to manage your device via bluetooth and can hold up to 100 apps directly on one device, which has it's own edge over the rest.

The KeepKey is one of the oldest devices, but it is the "nicest" in terms of it's physical presentation as it's a very solid and sleek device that just "feels" premium. Additionally, it is going to release their new platform very soon that integrates directly with native coin support and non-custodial trading directly on the hardware wallet, that makes it probably the safest trading experience I have seen yet. I have tested this platform and have a detailed review of it HERE.

Additionally, if you want more details on the key differences of these devices, I will link that specific article here that I wrote entitled "KeepKey Vs. Trezor Vs. Ledger – Which One Should I Buy? (2019)".

Conclusion

So which one is better? Well, to be honest there is no clear cut answer and it varies for each person. Here's how I would put it to you. Are you going to be getting more and more into crypto and expanding into more altcoins as time goes on? If so, go with the Trezor Model T. If you are simplistic and you just want to "HODL" Bitcoin, Ethereum, and maybe a few other larger cap coins for a long period of time? Then Just got with the Trezor One.

The truth is, both will continually receive security and firmware upgrades as time goes on and will be very usable for years to come. In this professional's opinion, it really comes down to any specific coins you want native support for (VERY IMPORTANT) and if you plan on expanding. You can't go wrong with either one, as they have stood the test of time and I've used both for various coins over the years and I've seen the positive changes in both devices. Click the links below to buy The Trezor One and The Trezor Model T below directly from their website!

***CLICK HERE TO BUY THE TREZOR ONE WALLET***

***CLICK HERE TO BUY THE TREZOR MODEL T WALLET***

What do you think? Would you choose the Trezor One Or Model T? Which one do you use? Sound off below!

Cheers,

The Crypto Renegade

NOTE: This post may contain affiliate links. This adds no cost to you but it helps me focus on giving as much value as possible in every single post by being compensated for recommending products that help people succeed.

In this article I am going to give an recap of my experience using Blockfi, so let's take a look at this Blockfi Review! Before I get into the burning questions about what this is and why you want it, I want to just mention that I recently wrote an in-depth ebook that goes over the 5 best ways to secure your cryptocurrency.

This information is extremely valuable and it goes into far more than just common sense. You can click HERE to get your free download now! This also gives an intro into the best practices when sending, receiving, or managing crypto in all cases, make sure to check it out! So let's get to Blockfi and why it matters in today's crypto market.

Blockfi is a new platform that allows you to get crypto-backed loans against fiat and also allows you to gain compound interest on your bitcoin holdings that you already have. DeFi (decentralized finance) is a new category in the space that is inevitably going blow up and has already shown signs of this happening.

This is basically a bank account for your crypto on steroids. It is fully insured and backed by the FDIC and SIPC Insurance that is partnered with Gemini Exchange. Anyone that is familiar with this exchange, it is very "by the book" and has customer protections in place to protect you in th event of the company going under.

This is a dual-purpose platform that now gives consumers a way to leverage their crypto holdings to help them get out of debt that they've accrued in fiat currency. Plain and simple. for example, let's say you "HODL'ed" your bitcoin during the run up and crash that happened at the end of 2017 and you now want to put up your crypto as a way to get a loan (with a low 4.5%) interest rate to pay off some credit cards.

No problem, in fact, they do a 50% collateralized option, which basically means you just need to put up twice as much crypto as you take in fiat. So let's say you need $10,000 to pay off credit cards, all you need to is to send $20,000 worth of bitcoin or ether in order to get the loan issued. You will get all of this back at the end of the term (usually 1 or 2 years, and you can prepay with no penalties). Additionally, any gains that your BTC made during that time is yours as well, so it's a win-win situation (in my opinion).

What Is A Bitcoin Backed Loan?

I touched on this above, but this is a special type of loan that is "backed" or issued with collateral of either Bitcoin or Ethereum for the fiat value you receive. For example, if you need $5,000 US dollars, you would put up $10,000 US dollars worth of crypto to get a fiat loan until the low interest loan has been paid off.

The standard term lengths are usually 12-24 months. This is extremely helpful if you have less than stellar credit and you need an asset to use for leverage to help you pay off or pay down your debt that you've accrued.

This is an interesting concept, because this is the first type of asset class that you can be used as collateral for this type of use and it may pave the way for utilizing different types of value or asset classes in the future in different industries. This process is also fast, as most people get access to their funds within 2 business days.

Additionally, this is the first type of service that allows you to get a loan without having to pay origination fees and you get to KEEP all of your coins at the end of the term!

How Much Interest Can I Earn?

Right now, the interest rates are set at 6.2% APY (per year) compounded. This is subject to change or fluctuate for the future, but when you sign up for at least a 1 year term, you rate is locked in, so you won't risk it going any lower during your term.

This is helpful because you can calculate what your monthly returns will be, and that doesn't even include the gains you will make in the newly budding bull market. This is helpful, because you can know for sure that you will at least get a certain return amount at very least.

This method is just one way I decided to diversify my holdings in an attempt to earn more passive income leveraging the crypto I already hold on my hardware wallet. There are always risks when you invest, but this is pretty risk-free if you ask me, as it's compounding interest that is paid to you each month and you don't risk losing it, like you possibly can with other investments.

The interest rate can possibly go up or down over time, so I recommend that if you 're on the fence, top at least try and lock in a 1-year term like I did, before they change it.

With this bull market starting up, I can only assume the interest that is paid out will go down, as the value of your assets will likely far surpass that. 8% is pretty high, and it surely beats any CD or other bank or savings accounts out there.

What Are The Minimum Deposits And Terms?

This is detailed on Blockfi's website as well, but I will list the details here below:

"There is no minimum or maximum deposit for the BlockFi Interest Account. However, only deposits over 0.5 BTC, 25 ETH, or $2,500 GUSD will accrue interest. Balances of up to and including 25 BTC or $100,000 GUSD will earn the 6.2% APY interest rate. All balances over that limit will earn a tiered rate of 2% interest. To clarify, if you had 25.5 BTC in your BIA account, the first 25 BTC would earn interest at 6.2% and the remaining 0.5 will earn interest at 2%. For ETH, balances between 25 ETH and 100 ETH will earn 3.25% APY. ETH balances above 100 ETH will earn 0.2% APY."

Is It Safe To Use Blockfi?

There are always risks when sending your private keys to a 3rd party, however you need to weigh your options. This is not for everyone, but is a good resource for people that have racked up a lot of debt and have an asset in their savings that they can now use in order to get some relief. There has never been an option like this before in the past, so I only recommend doing this if you need it.

Anyone that knows me knows that I'm a HUGE advocate of keeping your private keys in your possession at all times. So why did I try this? The simple answer is diversification. To clarify, I didn't use the bitcoin backed loan option, but rather the compound interest option with some extra ETH that I had on my hardware wallet that I was willing to risk. Holding it on a hardware wallet is always the safest, but that just means you will live with the gains (or losses for the past year and a half) with whatever the market gives you.

***CLICK HERE TO SIGN UP FOR BLOCKFI AND TRY IT OUT!***

Conclusion

Overall, I liked the service and the customer support that I received. I always like to support crypto-based companies because I am fascinated with the space and I am always eager to see the new innovation that is being created within this new industry. I wanted to try to earn some compound interest on coins I was going to be HODL-ing anyways and I used the minimum amount required just to test it out. If I like it and my experience is smooth after 12 months, I may go longer. We will have to see where the market is at that point.

***CLICK HERE TO SIGNUP FOR BLOCKFI***

The one take away I will give you is, if you have only a small amount of BTC or ETH, I would still use a hardware wallet to store your coins, until you've accumulated a lot more of it. If you want to start diversifying and branch out once you've built up your stash like I have, it's a very interesting way of "guaranteeing" returns, for coins you plan on keeping for a long time. I will leave a link below for the hardware wallet that is my favorite right now below!

CLICK HERE TO BUY KEEPKEY FROM THEIR OFFICIAL SITE!

What do you think? Would you hand over your private keys for compound interest at 6%? Let me know if the comments below!

Cheers,

The Crypto Renegade

NOTE: This post may contain affiliate links. This adds no cost to you but it helps me focus on giving as much value as possible in every single post by being compensated for recommending products that help people succeed.

Cryptosteel Review: 4 Things to Know (2020). On one side, innovation is enhancing as well as on the other side, hackers are getting smarter as well as much more powerful. The makers of Cryptosteel Capsule declare that you need their purse to stay risk-free, however is it truly worth a purchase? Let's discover in this Cyrptosteel in our evaluation!

What is CryptoSteel Capsule?

Cryptosteel Capsule is a cold-storage steel purse that lets you keep sensitive info including Bitcoin personal secret. Nevertheless, in spite of what it sounds like, the purse is not only utilized to keep crypto-related info. You can likewise keep mnemonics sentence, banking passwords, and also Lastpass Master Password to make certain safety and security.

The cassette is claimed to be indestructible, making it an excellent alternative for customers that are worried concerning the safety and security of their individual details. The manufacturers assert the pocketbook to be unsusceptible to stress, acid, fire, and also deterioration. This stainless-steel pocketbook features inscribed steel floor tiles that make it very easy to prepare passwords.

The Basic Cryptosteel (beginnings at $79): This is the firm's ideal marketing thing. It can hold 24 four-digit mnemonics complete, along with over 245 uppercase letter floor tiles. It additionally features empty floor tiles to promote 3-letter mnemonic words. At 455 grams, the pocketbook is fairly very easy to lug. 2 Pack Cryptosteel 2-Pack Bundle (begins at $145): This appropriates for customers that desire extra. It has 2 double-sided cold-storage pocketbooks.

Each of the cassettes can hold 24 four-digit mnemonics complete, along with over 490 uppercase letter floor tiles. It additionally features empty floor tiles to promote 3-letter mnemonic words. Given that it's a 2-in-1 tool, it considers 910 grams. Letter Sets Letter Sets (beginnings at $25): You can acquire different letter readied to obtain the adaptability to support extra alphanumeric expressions and also mnemonic seeds. It has over 370 lowercase and also uppercase letters and also some empty and also unique personality floor tiles.

Each package features the firm's one-of-a-kind product packaging that's made by Akahira. In addition, you will certainly not have much of a trouble in including your password on the pocketbook. It features straightforward guidelines that are understandable.

Anticipate to invest concerning 45 mins the very first time you obtain your hands on it. As soon as you recognize just how it functions, you will certainly locate it very easy to access your password or make adjustments to the saved information.

Custom Engravings For Users Who Want More While I did not think much of this feature, the company appears to be pushing it heavily. You can get custom engravings to give your wallet a personal touch. It may be a suitable option if you intend to gift the wallet to a friend or if you own multiple devices. Custom engravings can help you label each.You may choose from available options or upload your own custom design. Unfortunately, custom designs are priced individually. You'll have to get in touch with the company to know more about the associated costs.

What Kind of Protection Does CryptoSteel Capsule Offer?

The standard option comes with a total of 24 slots.

Each slot is able to hold 4 letters– this is all you need to recover the entire word from the BIP39 word list of 2,048 possible options. I did not personally run tests, I did see some YouTube videos that show the wallet being tested. It can bear extreme temperatures and will not sustain damage be it fire or water. In fact, it is fireproof up to 1200 ° C. Moreover, it comes with an unique Lifetime Satisfaction Guarantee. This was enough to convince me about the quality of the product. It feels sturdy in hand and I also liked the feel.

It's as big as a credit card but much heavier. The level of protection is excellent. It doesn't matter what the wallet has to go through, the letters will still be readable. While cold-storage wallets offer security against hackers, theft is still a possibility. In case you lose your wallet, you should first generate a new seed.

Plus, if you have Trezor or other such devices, you can add another layer of security by applying an additional password. Moreover, there is also the option to use a padlock to deter thieves. It can be bought separately.

Do You Need Cryptosteel Capsule?

Online security is a major concern. Most users are afraid of storing their private information on the web.

It may be a good idea to invest in Cryptosteel if you have made a large investment in digital coins. Since it is made of stainless steel, it can go undetected. You will have no difficulty in storing it, which is a great plus. Additionally, the company offers free international shipping ($ 150 or bigger orders). It also offers more security than writing down your mnemonic code on a piece of paper.

Plus, it's compatible with Trezor, Ledger Nano S, and KeepKey. It might be a little on the expensive side, but it's worth the price considering you will not have to replace it anytime soon due to it being very durable and long-lasting. Plus, there is no risk of a security breach since the entire process is offline. Packaging and Handling What is Cryptosteel?

Packaging and Handling Cryptosteel Capsule — Disadvantages Cryptosteel Alternatives Can you use Cryptosteel with Ledger and TREZOR Cryptosteel Capsule ? Cryptosteel vs Billfodl I was quite impressed when I first got my hands on the device. It looks quite neat and is easy to hold. However, remember to be careful when opening the package as it contains small items. You don't want to lose anything. The artwork is quite impressive as well.

It gives the device an unique appearance. Cryptosteel Capsule — Disadvantages It can be difficult to store and sort out the tiles.

Plus, you can not use it to store BTC addresses or other such information as it does not come with numeric tiles. Also, some users complain about a lack of uniformity when it comes to tiles. I did not face such problems personally. If this is the case, you will have to manually polish the tiles to ensure they fit well. Having used and reviewed Cryptosteel, I can say it delivers what it promises. If you have invested big in cryptos, then it may be a good option to buy this wallet.

Cryptosteel Alternatives Alternatives to the Cryptosteel can be found in our post on CryptoSteel Vs. CryptoTag. Can you use Cryptosteel with Ledger and TREZOR?

Yes, Cryptosteel is compatible with the Ledger Nano S, Ledger Nano X, and both TREZOR models. Cryptosteel recently launched a new version of its wallet, called the Cryptosteel capsule.

One of the main benefits is that the word are not displayed directly. You have to open the capsule to see the words, making the Capsule slightly more discreet than the original Cryptosteel. Cryptosteel vs Billfodl There are two main differences between the Billfodl (read our Billfodl review) and Cryptosteel.

The Billfodl is cheaper and comes with faster shipping. Billfodl's built with Marine-Grade 316 Stainless Steel, while Cryptosteel is built with basic 304 construction steel.

CryptoSteel Capsule Review: Final Verdict

Overall, I have used several metal recovery seed backups and this one is very unique. Over time, I have seen these devices become more clever and evolve from just a cassette that allows you to slide in 4 tiles for the first 4 letters of each individual recovery seed word. With options and innovations like this one, it's worth the extra price, in my opinion. The form factor has evolved to not only make it more secure, but it is a lot more inconspicuous.

If you're looking for something that has a lot more options for using keys and certain hash function and special characters that are related directly to the private key instead of the BIP39, then this is the only wallet you should consider. This really appeals to the "Veteran Crypto Users" that understand the technical of bitcoin and public key cryptography, and people that are tech-minded like myself.

If you fall into one of those spectrums of the crypto community, you can't go wrong!

What do you think? Are you going to try out the new CryptoSteel Capsule? Let us know in the comments below.

Cheers,

The Crypto Renegade

NOTE: This post may contain affiliate links. This adds no cost to you but it helps me focus on giving as much value as possible in every single post by being compensated for recommending products that help people succeed.