In this Fold App Review, I am going to discuss why this free app is a good way to start accumulating free bitcoin and start "stacking sats" as they say. I'm always looking for new ways to start accumulating more bitcoin and finding real world use cases where I can do so, outside fo buying it directly from an exchange.
This is primarily targeted for mobile use (using their iOS and Android app) for using this. If you want to learn about ways to earn free bitcoin while shopping on a desktop computer, then I would check out my full review of Lolli App, HERE.
I am going to touch on some of the basics of how much you can earn with it, how it works, who it's really designed for, and my overall feelings of if it's actually worth using. If that is what you're looking for, then look no further!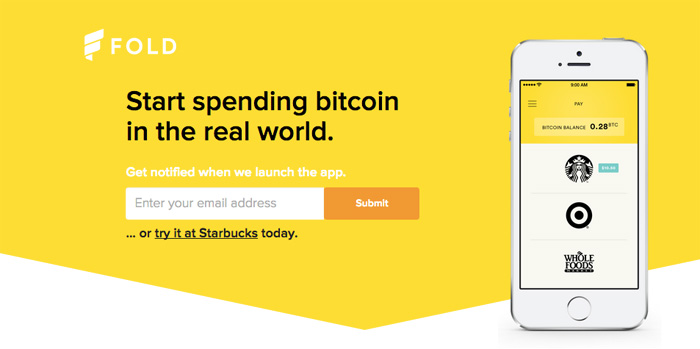 Who Is The Fold App Intended For?
If you frequently make purchases with Amazon, Uber, Starbucks, Target, and Sephora (to name a few), then this app is for you. This app allows you purchase discounted gift cards, as well as earn free bitcoin (satoshis) for each purchase that you make. Once the order goes through, it's credited to your bitcoin wallet within the app almost immediately.
This is designed not only to save you money on what you are already spending, but allows you to earn free bitcoin rewards for doing so. If you're already spending at these places, why not get free bitcoin for doing it, right?
In the app, you can always see which vendors have offers and they are adding more all the time. Additionally, the discount your receive varies for each vendor. For example, Airbnb will give you 3% cash (bitcoin) back, but L.L. Bean will give you 10% back. The app is constantly updating to offer you the best deals.
How Does The Fold App Work?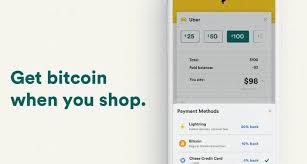 This works for both online and physical locations. Since it's gift card based, once you make a purchase in the app, it will generate a gift card and a bar code on your screen, for the cashier to scan and use directly.
This will also provide a "gift card code" for you to enter at on-line checkout and you can mix and match between buying online and in store as much as you want with no penalties or fees.
I will break it down step by step below on how to set this up and how it works in a few simple steps.
NOTE: You will receive the bitcoin rewards for the amount of gift card purchased, not the actual products you buy with them.
Load a gift card you buy with Bitcoin on the Fold app, to your account

Use that gift card at select retailers and restaurants by using the barcode or the number beneath it.

You can make online purchases with your Fold gift card or you can purchase at physical locations

At physical locations, all you need is to scan the bar code from the app on your phone at the cash register

Every purchase you make with the gift cards that you have on your Fold app will credit you with Bitcoin cashback

The amount of Bitcoin cashback you get on any purchase depends on the individual retailer or restaurant
Is The Fold App Worth Using?
If you are looking to start dipping your toe into cryptocurrency and you're not quite ready to buy it directly yet, then this is for you! This is a seamless way for you to spend your normal fiat currency and start earning bitcoin back on direct gift card purchases.
This is also good for sending gifts directly, so whether it's the holidays and you want to send a gift via email (or Twitter) you can earn bitcoin to your wallet for doing so. This can be used for any occasion as well, not just for gifting.
For the avid crypto users, they are also implementing lightning payments this year as well, so you'll receive even more discounts if you decide to grow the crypto-economy by paying with crypto, instead of using a debit/credit card as well. More on that as it develops…
So, is the Fold App worth using? I would definitely say yes. Especially if you spend frequently at these places anyways and purchases exceed at least 15$ in most cases, then there is no downside here, only upside.
What do you think? Would you use the Fold App for free bitcoin? Let us know down below in the comments!
Cheers,
The Crypto Renegade
NOTE: This post may contain affiliate links. This adds no cost to you but it helps me focus on giving as much value as possible in every single post by being compensated for recommending products that help people accumulate and secure their crypto.
You Might also like
In this article, I will give you a deep dive into the KeepKey wallet and provide you a review of my personal experience thus far with a keepkey review. I started using KeepKey about 3 years ago and boy has it come a long way. At first it was the simple bitcoin wallet that only supported about 6 coins, and was the easiest wallet to use at the time (including Trezor and Ledger). It's selling edge was the physical wallet itself which is a nicer aluminum finish and clean and upscale look and significantly differed from the flimsy plastic Trezor and Ledger presented you out of the box.

As a result, it was priced as such, and many people would not pay more for a device that only supported 6 coins. In 2018, it started adding 3rd party wallet support, like MyEtherWallet and MyCrypto.com and ERC-20 tokens. In this review, I will go over what has changed since then and ultimately if this wallet is the best choice for you or not.

I also recommend you download my free e-book that I just wrote that gives you some expert tips on how to secure your cryptocurrency and ensure you are protected for the next bull run. You can click the link above to gain access now, and it will only help you on this crypto journey. Addtionally, I recently wrote a detailed review on the new ShapeShift platform, that will have elements of it woven into this review as they both utilize the KeepKey wallet to operate. Let's get started!

CLICK HERE TO BUY KEEPKEY FROM SHAPESHIFT'S OFFICIAL SITE DIRECTLY

KEEPKEY REVIEW: WHAT COMES IN THE KEEPKEY BOX?

First off, they have a really solid presentation. The box is a quality box and is sealed by an anti-tamper sticker to indicate if the box has attempted misuse or access to it. Secondly, it comes with the following items in the rectangular apple-esque box:

-Nylon Woven USB to Micro USB cable

-2 Recovery Seed Cards

-Getting Started Guide

The device itself is rectangular and only has one singular button on the top right used for signing and authorizing transactions. This is why it can be defined as the simple bitcoin wallet and is mechanical in design. Overall, this is a non-nonsense wallet that is made up of solid, sturdy construction and is physically larger than the Ledger and Trezor wallets.

CLICK HERE TO BUY KEEPKEY FROM SHAPESHIFT'S OFFICIAL SITE DIRECTLY

KEEPKEY REVIEW: WHAT COINS ARE SUPPORTED?

Natively, this wallet in the current beta form supports over 40 assets with more on the way! Here is a current list of assets that are supported right now.  Now let's get into the nitty-gritty. For years, KeepKey only supported: Bitcoin, Litecoin, Ethereum, Namecoin, Dogecoin, and Dash. For a hardware wallet that needs to compete in this market place, that needed a serious upgrade.

Luckily, they have been making some AMAZING changes and not only added a ton of ERC-20 Support, but more importantly, they are revamping their entire platform to have one fluid, seamless application that integrates all of their core services (See my previous post for details on this). This is extremely powerful, and a decision that I believe will catapult them ahead of the competition. They are currently in a closed beta, and it is expected that they will be releasing this later in 2019. Stay tuned for news on this.

Some of the notable coins that have been added are:

-DigixDAO (DGD)

-Binance Coin (BNB)

-Dai (DAI)

-Maker (MKR)

-TrueUSD (TUSD)

CLICK HERE TO BUY KEEPKEY FROM SHAPESHIFT'S OFFICIAL SITE DIRECTLY

KEEPKEY REVIEW: HOW TO SETUP THE DEVICE

This information will be outdated soon, but I will leave a link to the current setup and initialization of the device as of June 2019 for most people here. I am more interested in talking about my experience with their new unified platform that will be released to the public shortly. Essentially, once you take the KeepKey out of the box and plug in the USB, it will prompt you to download the firmware updater and initialization steps once you login to your account. Currently, this is done on beta.shapeshift.com.

Once you have updated the firmware by plugging it in and holding down the single mechanical button as you disconnect and re-connect, it will process the update for you very quickly, usually within about 30 seconds. From here it will connect your KeepKey and there will be an animation in the top right of the dashboard letting you know it's current status and then prompt you for the pin that is randomized every time it's plugged in to ensure you have proper access to the device.

Once you're validated, you can trade, view your accounts, and send/receive from your existing accounts and it's a seamless process that will prompt for your PIN again to make any changes. I will leave a photo below for you to see the dashboard layout and it is very clean.

CLICK HERE TO BUY KEEPKEY FROM SHAPESHIFT'S OFFICIAL SITE DIRECTLY

KEEPKEY REVIEW: SECURITY

KeepKey has a true random number generator (TRNG) for it's PIN interface for extra physical security. In addition to offline storage, KeepKey's PIN code and number randomization makes sure that

1) Your wallet is secure from physical theft.

2) That a hacker couldn't steal bitcoins from your wallet with malware.

KeepKey is an HD wallet, meaning your entire wallet can be backed up with the 12 words generated on setup. 12 words is the default setting, although KeepKey supports seed lengths of 18 and 24.

The seed is generated using entropy from both the device itself and the computer used for setup. The seed is generated offline on the KeepKey and displayed on the device's screen. The device's offline screen makes sure the seed is never displayed on an internet-connected device.

You can recover your wallet using the backup seed if your device is lost, stolen, or damaged. Recovery can be done in this new beta platform, but it has yet to be released on the current version. Make sure to keep multiple backups of your seed and use a metal recovery seed backup for extra protection.

The wallet's screen allows you to sign and confirm the transaction on the device itself, so you can verify the address matches when sending on the web app and the device to prevent unauthorized bait and switches, but does not prevent phishing attacks.

CLICK HERE TO BUY KEEPKEY FROM SHAPESHIFT'S OFFICIAL SITE DIRECTLY

KEEPKEY AND SHAPESHIFT: USER EXPERIENCE (UX)

As you can see in the interface, besides the assets list on the left, most people like to trade within the app. All this is done within the app, so your private keys are never exposed online or to a 3rd party, which again, makes this new platform EXTREMELY compelling.

Additionally, unlike most exchanges you do not need pre-designated trading pairs that are usually defaulted to BTC. This means you can trade from altcoin to altcoin without having to trade back into BTC first, which will save you a ton on trading fees.

You can also buy crypto directly in the app via Wyre and can do a bank transfer that takes only 1-3 days and with only minimal fees. This is a huge advantage over Binance or other exchanges that charge exorbitant fees to have it done via a credit card and pay a lot more for that instant gratification. Again, when you do this, the private keys will go directly on your KeepKey so they are never exposed to the internet , even for a second.

Finally, here is a glimpse of the assets list. At the time of this screenshot, I only had 2 assets for testing and I haven't tested this with bitcoin directly and dealt with DOGE and SNT at the time. I have since distributed that between about 9 different assets and have had a good experience with seamless trades that all end up on my hardware wallet, instantly after signing and authorizing a trade.

CLICK HERE TO BUY KEEPKEY FROM SHAPESHIFT'S OFFICIAL SITE DIRECTLY

KEEPKEY REVIEW – CONCLUSION

In the end, I still would take the KeepKey over the Ledger if I had to choose. The Ledger Nano S only holds 3 or 4 apps at the same time, and if you plan to expand or add more, you will have to remove and uninstall what you have to make room. KeepKey does not have this storage issue.

As mentioned above, with KeepKey will not give you this issue and you can trade assets very seamlessly and without the need to give up your private keys over top an exchange. This is a HUGE advantage and not one that any other hardware wallet can compete with. Having a non-custodial wallet is key and having one that is designed to never expose the private keys is even better.

The UX has been greatly improved and you can actually initiate a trade, sign the transaction on the device, and then unplug and off you go. You do not need to wait for the trade to take place, which is super convenient. Right now it costs $79 and is only 20 bucks more than the Ledger. It feels like it should be worth twice that since the quality you get is superior. Honestly, if you asked me which wallet should I choose a year ago, and is KeepKey is better than Ledger?

I would've said "No". But, this new user interface and overall experience managing your assets all in one place and one screen, and not needing to install and uninstall several applications is unbeatable. Using their beta and testing their new platform has been a great experience and one that I would recommend to my closest friends and family at this point. Even if you are brand new and don't have much experience. KeepKey is the best choice for a hardware wallet right now in 2019.

CLICK HERE TO BUY KEEPKEY FROM SHAPESHIFT'S OFFICIAL SITE DIRECTLY

***Leave a comment below and I will message you a coupon for 50% off for a limited time only!***

What do you think? Which hardware wallet is your favorite and why? Sound off in the comments below!

Cheers,

The Crypto Renegade

NOTE: This post may contain affiliate links. This adds no cost to you but it helps me focus on giving as much value as possible in every single post by being compensated for recommending products that help people succeed.

In this Coinmine One review, I am going to talk about my experience with not only the user experience in the last few months, but if I think it's a viable option for crypto mining, so stay tuned for the whole article to get my scoop.

I recently wrote an in-depth article before I received the device outlining the features and selling points I perceived it to have and I still hold true to those beliefs, but there are also some changes after actually using the device that I didn't take into consideration. It's a good read and it can be found HERE.

But in this article, I want to focus in on specifically who this device is for? Is it what I expected? And ultimately, if I think it was worth the price of the device (Which you can receive a special discount on below if you are interested).

CLICK HERE TO BUY THE COINMINE FOR ONLY $649 WHEN USING DISCOUNT CODE "BITCOINLOCKUP" AT CHECKOUT

Who Is the CoinMine One Intended For?

This at-home crypto miner is designed for the new user to crypto that wants to start participating into mining, without having the learn all the technical intricacies that go along with it.

For instance, when I first unboxed the device and plugged it in for the first time, all I did was download the app, scan the QR code that came in the box to connect it, and within 2 minutes I was mining my first cryptocurrency.

.It was stupidly easy to setup and very easy to figure out. You can mine up to 6 different coins currently ( ZCash, Monero, Grin, Ethereum, Handshake, and Bitcoin) and can switch between them whenever you want all within the app.

Additionally, you can choose "Bitcoin" mode that will mine the most profitable coin on the app and automatically convert it on the backend into your bitcoin wallet if all you want is bitcoin at the end of the day. This is makes it easy to set it and forget it and will automatically utilize the device in the most efficient way to get bitcoin into your wallet, even though you aren't "mining" it directly.

Is The CoinMine One Device What I Expected?

Overall, I came into this purchase understanding that this wasn't going to be the most profitable way to mine cryptocurrency. For me, I knew this device would be easy to use, require no maintenance, and I could literally set it and forget it.

Additionally, since I've received the device, they've added a free feature that allows you to compound interest by leaving your funds in the wallet they provide you by 6.5% per month. This is a free service that is a win-win for accruing your funds faster.

Now, you can transfer your earned funds into your own wallet, once you hit the minimum withdrawal amount, but I personally don't because I like to utilize a portion of my crypto to earn interest and have it go to work for me.

I also want to point out that this device is super quiet and does not generate almost any heat, like most mining rigs do. This is quieter and sleeker than a playstation and takes less power too. This can easily go in every kitchen, office, or bedroom (if you want a nightlight), without causing a disruption.

If your goal is to participate in mining and earn passive income without: tons of work, research, loud noises, and excessive cooling and electricity costs, you won't be disappointed.

CLICK HERE TO BUY THE COINMINE FOR ONLY $649 WHEN USING DISCOUNT CODE "BITCOINLOCKUP" AT CHECKOUT

Is The CoinMine One Worth The Price Of $799?

At their normal price of $799, it can seem a little steep, but it will eventually pay off, because cryptocurrency is still very early.

Luckily for you, I have a special referral code for my readers so they can utilize my specific Coinmine One discount code. All you need to do is click HERE and enter code "BITCOINLOCKUP" at checkout to drop the price to only $649.99, saving you some money right away.

This is the best discount they offer, so I wouldn't expect to find it cheaper anywhere else. At this price, it's definitely worth it and it's been nothing but a positive experience and with the compound interest option automatically applied, you'll recoup your initial investment sooner than you think. There is no longer a reason to wait!

CoinMine One Conclusion

Overall, Is this device the most efficient way to mine cryptocurrency? No. Is this the path to the most profitability to participate in cryptocurrency mining? No. So why would I do it?

This is designed for people that are new to the ecosystem that want to participate in securing the network of the coin they want to support and allows them to do it easily and safely without ANY technical knowledge required. It takes more skill to setup a playstation than it does with this device.

You can use the calculator on the site to see how long it could take to break even or become profitable, but you shouldn't expect a return within the first year. Now, it is possible to become profitable much quicker, but that ultimately depend on the overall market and price of the coin you are mining.

So, is it worth the price? That honestly depends, for me this wasn't strictly about profitability but finding a non-technical way to quickly and easily immerse myself into the ecosystem and be apart of something better!

CLICK HERE TO BUY THE COINMINE FOR ONLY $649 WHEN USING DISCOUNT CODE "BITCOINLOCKUP" AT CHECKOUT

What do you think? Would you buy the CoinMine One? Let us know down below in the comments!

Cheers,

The Crypto Renegade

NOTE: This post may contain affiliate links. This adds no cost to you but it helps me focus on giving as much value as possible in every single post by being compensated for recommending products that help people succeed.

In this article, I will go into depth of the Ledger Nano S Review: 7 things you need to know before you buy it. The Ledger Nano S was the first (but definitely not the last) hardware wallet I ever bought, and the experience actually led me to create this website as I started learning more and more about crypto security.

It was the second hardware wallet that came on the scene after the Trezor One device and implemented a new security structure and a new form factor to try and compete directly with the only trusted hardware wallet at the time.

When the Ledger Nano S started picking up momentum, it was because they started adding altcoin support at a rapid pace. This was exponential as Trezor only supported native apps for Bitcoin, Litecoin and Dogecoin by the time that Ledger had over 20 native apps for alt coin support with hundreds of new coins that were already in development.

This was a HUGE deal at the time, and only picked up steam as the 2017 bull run started and people began accumulating a wide array of altcoins for speculative investment. Today, the other competitors have caught up pretty well for the same level of support, but the Ledger Nano S still has an edge for certain coins that are supported, and that is a HUGE reason that I use this device on a semi-weekly basis to this day. There has been lots of progress and development on the device itself, the massive altcoin support, and the introduction of Ledger Live. Lets check it out below!

WHAT IS A HARDWARE WALLET AND WHY DO I NEED ONE?

For those who are new to the cryptocurrency landscape, you may have heard that you need a hardware wallet. But, why? Well, when you receive your first bitcoin, whether it be in a mobile, desktop, or web wallet, you have the public key (your bitcoin address) and the private key (the secret key required to control (send/receive) your bitcoin. your PRIVATE KEY is the MOST important piece of this process, because without the private key, you do not own or have control of the coins in your wallet.

When you have your private keys connected to a "Hot Wallet" or a wallet that is directly connected to the internet, you run the risk of them being hacked or compromised. This is where hardware wallets come in. These are known as "Cold Wallets" or "Cold Storage" and has your private keys stored securely offline, so they are impervious to attack or compromise.

When becoming your own bank, this is a vital part of properly managing and securing your cryptocurrency. Hot wallets are good for everyday spending and ease of use (much like a fiat wallet you keep in your back pocket), but it is NOT ideal for longer term storage.

The Ledger Nano S is a very compact, sleek, and secure device that allows you to store over 1,100 cryptocurrencies at the time of this writing. This is crucial as more altcoins gain acceptance and you need a wide portfolio to protect longer term. Ledger takes their security very seriously and for good reason. There have been a number of exchange hacks and reports of people losing or having their wallets hacked by nefarious individuals throughout history. This is why having this device is so crucial.

Ledger Nano S is a device that is upgraded frequently with new features and firmware upgrades to ensure that it has the latest security protections and new assets being added every single month. Not to mention, it is currently the cheapest among the 3 best-known hardware wallet companies, starting at only $59 USD!

LEDGER NANO S REVIEW: HOW IS THE SECURITY?

The Ledger Nano S has an A-grade security setup which sets it apart from the competition. It uses a secure element which holds and stores the private keys in a separate and secure environment from the rest of the operating system. This ensures that if for any reason the rest of the device is somehow compromised, you precious private keys are safe.

It also supports the standards BIP-39 protocol that requires you to setup a recovery seed phrase of 24 words during the initial setup, that allows you to restore your coins to any other wallet in the event you have broken, lost, or somehow cannot gain access to the device itself, so you have a fail safe.

(PRO-TIP: If you lose, rip, tear, get wet, or otherwise destroy your recovery seed, you are in serious trouble. I would recommend obtaining a CryptoSteel device as a metal backup for your recovery phrase that protects you against a fire, flood, earthquake, or your brand new puppy. This is STRONGLY recommended if there is ANY amount of cryptocurrency you would be financially damaged by losing. This is a literal metal vault for your backup system) 

Additionally, they have a proprietary operating system known as BOLOS (Blockchain Open Ledger Operating System) that allows developers certain access to develop applications and a framework for them to add support for a wide spectrum of coins and stacks for scaling up. It is built with security in mind and to work comprehensively with the secure element by ensuring there is a smooth delivery of sensitive data when making a transaction using the Ledger Nano S.

In my opinion, this is one of the most secure devices out there, as it has built in several security checks for every action taken on the device, and if those checks have not been successfully executed, it will not move on to the next phase, making it even more secure. To me, this extra attention of securing my private keys provides me peace of mind even with an entry level device.

WHAT MAKES THE LEDGER NANO S DIFFERENT THAN TREZOR OR KEEPKEY?

I get this question a lot, as I use all three of these devices on a regular basis. Not only is this device the smallest of the bunch, it is the only one that has a built in screen protector in the form of a polished aluminum cover for ensuring the OLED display avoid scuffs and scratches during transit. The smaller form factor is an advantage and a disadvantage. The disadvantage to me if not being able to see the full address in one place when verifying a transaction.

It does end up scrolling to reveal the full address, but that can be difficult if you are trying to verify letter for letter for confirmation. The advantage would be it's very discreet and transportable. It slips easily into your pocket, or your keychain if you're so inclined. But, the largest notable difference is the specific coin support you can't get anywhere else on a hardware wallet.

As a HUGE advocate for privacy coins, I tend to favor these and accumulate them for personal investment and also private transactions, and as a result, I need a secure place to store them. To their credit, the other hardware wallets are working towards supporting these coins, but Ledger already has support for 2 of my favorite coins, Monero (XMR) and Zcash (ZEC).

Ledger also supports Zcoin (XZC) and a few others as well. These are support by Ledger Live (which I will go over in a minute), which is the native dashboard for managing native applications for these coins which is very convenient.

Additionally, this is the only hardware wallet (currently) that supports Tezos (XTZ), which has a very bright future in my opinion. Tezos is a POS coin that has a new unique blockchain consensus that rivals Ethereum on a number of levels, and I personally believe will be a top 10 coin very very soon.

Not only that, when using Tezos you can "Stake" your coins while holding your private keys while ON the Ledger Nano S. This is HUGE, and is a main reason I use Ledger Nano S, since I like to participate in this process personally. No other hardware wallet has even announces plans for this kind of native support for this at the moment, which gives Ledger a massive edge over the other two in my opinion.

LEDGER NANO S DESIGN

I will keep this section short and sweet, as I addressed above, this is a sleek and compact device, which make its very stable and durable. It has a small OLED screen and 2 physical buttons. This is used for navigating apps, verifying your pin to access to the device, confirming a transaction, and generating the recovery seed words upon first time setup.

When entering in your PIN on the device, the right button will function as the "Up" arrow, and the left button the "Down" arrow for scrolling through your selections, then pressing both at the same time will confirm your selection, so it's pretty intuitive. It has a one port which is micro USB that connects to a cable to a standards USB port that can be used on a MAC or PC.

CLICK HERE TO BUY THE LEDGER NANO S

LEDGER LIVE – IS THE UPDATE WORTH IT?

This was a MASSIVE upgrade from the chrome apps they were utilizing before. This new desktop app is very clean and seamless. They also have a new mobile app designed for use for the next generation product the Ledger Nano X (We will go over that in a future review) for wireless management. However, the desktop app is very clean and easy to navigate. The first thing once you connect and authenticate your device is a dashboard if you had already have an existing device, showing you your balances and charts on a single screen.

You can see your accounts on the left hand side, and you also see the "Ledger Manager" which is where you add and remove apps. When you perform any firmware upgrades, it requires you to delete the apps on your device (don't worry your coins are safe) and you re-install them after it is done.

When you first plug in and install the app on your desktop, it will ask you if you want to setup a new device or if you have a device that is already setup and then have you authenticate with the PIN. It will then check for any updates or firmware upgrades that are necessary for you to view your account. Once you have access, it's pretty easy to manage everything overall, and they have even introduced a way to "Buy Crypto" from such partners as "Coinmama" where you can purchase directly with a debit or credit card, and "Coinbase", which you can do they same and also use your bank account directly via ACH.

There is also a pricing history dashboard built right in, thanks to an integration with "Kraken" and "Bitfinex". This allows you to see trends and historical data, which may help you decide at-a-glance what you would like to do for managing your next transaction. Once you install an App, you can create multiple accounts and label them if need be, for managing and organizing your portfolio. The only one complaint I have with it, is if you do use a 3rd party wallet, like "MyEtherWallet", you have to leave the app and manage your funds on a 3rd party site. Overall, all the native apps work beautifully, and they are adding new coins and assets all the time.

CONCLUSION –

BOTTOMLINE

PROS:

-Very easy to setup if you have never used a hardware wallet before, you just need to download the desktop app from Ledger's website and follow the prompts once you connect it for the first time.

-It's the cheapest hardware wallet as of this writing at $59.00 USD. If you are just getting started and you only need a few coins to hold at once, this is easily the best intro wallet to keep your private keys stored offline.

-It has the widest range of native apps and newest coins being added all the time and being supported. You can click HERE to view their roadmap to see if your favorite coin is currently in development of being added to the platform.

-It is currently the only hardware wallet that natively supports Tezos (XTZ) and Monero (XMR) if you're a fan of those coins and other privacy coins in general.

CONS:

-The screen is small and if you're verifying your transaction address using the small screen, you have to wait for it to scroll, and then verify quickly the characters match before you can authorize the transaction. This is not ideal for a quick at a glance process to ensure the address you're sending to on the app, matches what shows on your device (VERY IMPORTANT).

– You can really only hold 3 or 4 apps on the device at once. I originally only kept 3 apps on the device, as those were the only coins I needed to add at the time. However, when I went to add a 4th, it told me I needed to remove an existing app to make room. The RAM or space is on the device is very limited, so it's good if you have only 2-3 coins you want to manage at once.

-They require you go through the process of removing and uninstalling all apps and then going in and reinstalling them for EVERY firmware update. This is tedious and really obnoxious for the serious hardware wallet user. I understand you need to have backups and be careful with every upgrade but c'mon, this is the only device I have this issue with.

As you can see, overall this a is a very solid entry level wallet with top notch security. I recommend if you are a brand new hardware wallet user and you are just dipping your toe into this large pond, this is your best bet. It has a clean, easy to follow interface and you can get started at the cheapest price of only $59.00 to start.

If you do not plan on holding MANY different coins at once on the same wallet, this is the wallet for you. Now, you can use 3rd party wallets to integrate it with, but that's an entirely different learning curve. If you want to hold 3-5 coins to start and get it done simply and effortlessly, this is where I personally started and I recommend you start.

PURCHASE LEDGER NANO S FROM LEDGER'S OFFICIAL SITE

What do you think? Is there a better wallet you recommend for people getting started? Let me know in the comments below!

Cheers,

The Crypto Renegade

NOTE: This post may contain affiliate links. This adds no cost to you but it helps me focus on giving as much value as possible in every single post by being compensated for recommending products that help people succeed.