In this Fold App Review, I am going to discuss why this free app is a good way to start accumulating free bitcoin and start "stacking sats" as they say. I'm always looking for new ways to start accumulating more bitcoin and finding real world use cases where I can do so, outside fo buying it directly from an exchange.
This is primarily targeted for mobile use (using their iOS and Android app) for using this. If you want to learn about ways to earn free bitcoin while shopping on a desktop computer, then I would check out my full review of Lolli App, HERE.
I am going to touch on some of the basics of how much you can earn with it, how it works, who it's really designed for, and my overall feelings of if it's actually worth using. If that is what you're looking for, then look no further!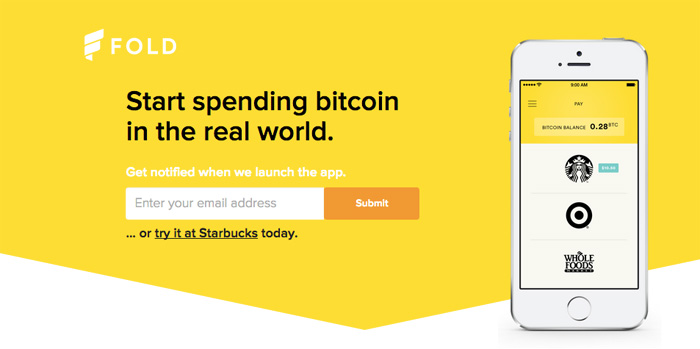 Who Is The Fold App Intended For?
If you frequently make purchases with Amazon, Uber, Starbucks, Target, and Sephora (to name a few), then this app is for you. This app allows you purchase discounted gift cards, as well as earn free bitcoin (satoshis) for each purchase that you make. Once the order goes through, it's credited to your bitcoin wallet within the app almost immediately.
This is designed not only to save you money on what you are already spending, but allows you to earn free bitcoin rewards for doing so. If you're already spending at these places, why not get free bitcoin for doing it, right?
In the app, you can always see which vendors have offers and they are adding more all the time. Additionally, the discount your receive varies for each vendor. For example, Airbnb will give you 3% cash (bitcoin) back, but L.L. Bean will give you 10% back. The app is constantly updating to offer you the best deals.
How Does The Fold App Work?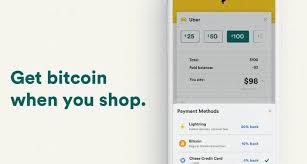 This works for both online and physical locations. Since it's gift card based, once you make a purchase in the app, it will generate a gift card and a bar code on your screen, for the cashier to scan and use directly.
This will also provide a "gift card code" for you to enter at on-line checkout and you can mix and match between buying online and in store as much as you want with no penalties or fees.
I will break it down step by step below on how to set this up and how it works in a few simple steps.
NOTE: You will receive the bitcoin rewards for the amount of gift card purchased, not the actual products you buy with them.
Load a gift card you buy with Bitcoin on the Fold app, to your account

Use that gift card at select retailers and restaurants by using the barcode or the number beneath it.

You can make online purchases with your Fold gift card or you can purchase at physical locations

At physical locations, all you need is to scan the bar code from the app on your phone at the cash register

Every purchase you make with the gift cards that you have on your Fold app will credit you with Bitcoin cashback

The amount of Bitcoin cashback you get on any purchase depends on the individual retailer or restaurant
Is The Fold App Worth Using?
If you are looking to start dipping your toe into cryptocurrency and you're not quite ready to buy it directly yet, then this is for you! This is a seamless way for you to spend your normal fiat currency and start earning bitcoin back on direct gift card purchases.
This is also good for sending gifts directly, so whether it's the holidays and you want to send a gift via email (or Twitter) you can earn bitcoin to your wallet for doing so. This can be used for any occasion as well, not just for gifting.
For the avid crypto users, they are also implementing lightning payments this year as well, so you'll receive even more discounts if you decide to grow the crypto-economy by paying with crypto, instead of using a debit/credit card as well. More on that as it develops…
So, is the Fold App worth using? I would definitely say yes. Especially if you spend frequently at these places anyways and purchases exceed at least 15$ in most cases, then there is no downside here, only upside.
What do you think? Would you use the Fold App for free bitcoin? Let us know down below in the comments!
Cheers,
The Crypto Renegade
NOTE: This post may contain affiliate links. This adds no cost to you but it helps me focus on giving as much value as possible in every single post by being compensated for recommending products that help people accumulate and secure their crypto.
You Might also like
In this review, I am going to go over the titanium recovery seed backup called CRYPTOTAG. This device is very unique to say the least. There are other comparable products currently on the market, but this one is different. I will tell a brief story I may have gone over in other reviews, but it's extremely relevant as to why these indestructible devices were created. A few years back, one of my friends was fortunate enough to have a hardware wallet that was holding private keys to a hefty sum.

When it came time for him to move, he was looking for his recovery seed phrase and had asked his girlfriend where she may have put it, and incidentally, it was put in a bag with some toiletries and was in a small plastic bag that was partly open. This was in a larger bag where a shampoo bottle had spilled and leaked all over the large bag and smothered his recovery seed card with his 24 word phrase. Needless to say, the oils of the shampoo had removed the ink and his paper recovery seed phrase was destroyed and indiscernible.

To make matters worse, he eventually forgot his pin on his Trezor wallet and was completely out of luck. I tell this cautionary tale as a way of reinforcing that this device has a serious need and is a small price to pay to protect yourself if any unfortunate event like this were to happen to you. People's homes get flooded or burned down all the time, and you do NOT want to lose your life savings in the event that you fall victim to this.

As a side note, I recently wrote a free e-book that outlines the "5 Best Ways To Secure Your Cryptocurrency" and I highly recommend you go to the home page and click the orange button to get your free copy! Now, onto this review of the CRYPTOTAG premium device. Do I really need one even if I'm careful? Let's find out below.

CRYPTOTAG: What's In The Box?

–CRYPTOTAG Hammer

-2 Titanium Plates (96 Letters Per Plate)

-26 Letter Bits

-An Anvil

-A Bit Holder

-Ear Plugs

-Matches To Burn Your Paper Backup When Finished!

As you can see in the picture, the packaging is beautifully done and contains everything you need for engraving your recovery seed phrases into the plates itself. It's a unique experience as the assembly or installation process is quite different from using a CryptoSteel or Bill Fodl, but in my opinion way more enjoyable. I will elaborate on this process below.

Design & Setup

This is device is the strongest plate I've personally ever seen. It even says during the testing phase that it was tested with a semi-automatic weapon firing at bullet at it, and it still not puncturing the device. This product can literally stop a bullet. Additionally, it has been tested with extreme heat at over 1665 degrees celsius. It can also handle extreme cold, and does not crack or falter under extreme pressure or ice. It also goes without saying that it does not rust or is subject to any level of corrosion.

Setup – When you open the box, you will see everything evenly laid out with a set of instructions and your 2 plates with a clip to hold them together. The hammer is very hefty and is specifically designed for this personal engraving process and has a texture that is designed to make sure it doesn't slip and overlay your letter you begin hammering. My experience was that I had to very vigorously slam the hammer down on the bits for engraving about 5-6 times to ensure that it made a deep enough engraving on the titanium plate.

Design – The outside of the CRYPTOTAG proudly displays the products' logo and name — which looks cool but makes the sensitive 'document' less discrete. Should it ever catch the eyes of a potential thief, he or she would have little doubt as to what kind of information the sheet holds. (Even if someone has no idea what a recovery seed is, most people know that "crypto" means money.)

Of course, a wise person would never leave a CRYPTOTAG in sight — just as one would never leave their gold coins or valuables lying around. Still, a little more discretion would've been preferred.

Aside from that, there is very little to fault with the CRYPTOTAG, which we find to be the best storage solution for your private keys and recovery seed backup available on the market.

Who Is This for?

This is for ANY cryptocurrency holder who has more crypto than they can afford to lose. Ultimately, this is the best form of an insurance policy in becoming your own bank, as it cannot be destroyed under any conditions. Having this device in conjunction with a hardware wallet is the best combination of security and ease of use. This is the backup to your backup recovery seed phrase that you have on paper, and without this phrase being kept in a secure location, you put your entire wallet at risk.

In this new era of "Becoming your own bank", that also comes with a new responsibility of being a banker that put safeguards in place to protect you in the event of an unforseen event. This is by FAR the best way to ensure that your recovery seed is safe and cannot be destroyed. I recommend that ANYONE that has more cryptocurrency than they can afford to lose, should have one of these. After all, if you lose your hardware wallet AND you lose this, you are completely out of luck and have no one to blame but yourself.

CryptoTAG Vs. CryptoSteel Vs. Bill Fodl

So, as you can see, this is a pretty unique device. However, you may be wondering, "How does it compare to the CryptoSteel or Bill Fodl"? Well, the latter 2 devices are very simillar. I will leave the in depth review for each of those respectively HERE and HERE. The CryptoSteel and Bill Fodl use tiles that are already pre-made with certain letters and require you to slide them into place and requires unscrewing some levers that allow you to slide them into place in the proper order.

There is no hammer, no pounding, no engraving, and as a result….No fun when setting it up.

Going through the process of hammering my crypto legacy into place was really satisfying for me as I take my crypto holdings very seriously, as well as the security of my private keys. Yes, the CRYPTOTAG is a much more expensive device (almost twice as much as these 2 competitors), but also has a superior quality in terms of manufacturing, materials used, and the overall presentation. This device is not for everyone, but if you take as much pride as me with my cryptocurrency, there is no more satisfying way to protect your keys than the CRYPTOTAG.

https://www.youtube.com/watch?v=kLAaHjGX7Dc&t=326s

Conclusion

Overall, this device is probably the nicest version of a recovery seed backup you can find. The titanium is completely indestructible and can withstand even the harshest elements and has been thoroughly tested under every condition imaginable. As detailed above, it is a bit more expensive than the CryptoSteel or Bill Fodl, but it also is much nicer quality, and has a MUCH better user experience. Being able to "forge" your own seed into metal is a really fun experience and really connects your digital world with your physical world.

The one downside, which may have been mentioned in other reviews is, if you make a mistake on a letter, you will need to buy a new plate. Whereas, the other 2 devices you can simply just replace or slide out a tile with a new one if something changes. This makes those devices re-usable, whereas this one is literally written in titanium and cannot be changed. However, if you take your time and "measure twice and cut once" (so to speak), this proves to be a much sleeker and overall "better product" If you can comfortably afford the 169 Euros price tag for the starter kit.

You will not be disappointed. Additionally, if you have multiple wallets and need to expand, you can also get an expansion kit with new plates as needed, since you will be able to use the same hammer and stampers.

Bottomline: If you have the means and want to protect your seed phrase in the sexiest way possible, then CRYPTOTAG is your absolute BEST option. Hands down.

What do you guys think? Have you used a metal recovery seed backup before? Let me know down in the comments!

Cheers,

The Crypto Renegade

NOTE: This post may contain affiliate links. This adds no cost to you but it helps me focus on giving as much value as possible in every single post by being compensated for recommending products that help people succeed.

What is Celsius Network?

Celsius Network lets you earn interest on your crypto and instantly borrow against it. No fees ever.

Celsius Network Review| Is It Worth Investing in Celsius Network? When Bitcoin struck the scene and also came to a head for the majority of 2016 and also 2017, it really did not take a wish for it come to be the de facto face of Cryptocurrency. It did get to much, and also vast and also brand-new coins were developed left and also right as choices, yet Bitcoin stood and also international banks battled to adapt. Apps were developed to lead customers as just how to construct and also shield their gains and also below's one for the books. Ladies and also gents, below a thorough testimonial of CELSIUS NETWORK.

Please Note: Please consult your specialist economic, financial investment, and also tax obligation consultants prior to making any kind of financial investment in cryptocurrency. This web content does not give financial investment or economic suggestions and also does not recommend or advise financial investment in any kind of cryptocurrency marketed on the website.

Just How Do I Get Started With Celsius Network?

Celsius Network – the assurance of a brand-new means to gain, obtain, and also pay on the blockchain. Un-banking Yourself. What does it actually mean? Celsius Network was a task to topple typical financial criteria (by out defeating them in every action of the means by utilizing cryptocurrency. A typical financial institution permits customers to shop and also conserve right into their accounts with really little passion and also absorb financings useful to them.With Celsius Network, they do vice versa.

Just How Much Can I Earn With Celsius Network?

Their version is to hand out high rates of interest for any kind of security you spend and also hand out practical and also reduced prices as soon as you obtain financings for yourself.They usage this to approach for rapid development of the brand name, gain focus and also fostering and also topple financial institutions.

They were released last July 2014. It is kept in mind that it was released in the center of Crypto Winter. However, they took care of to do over $1.2 B in coin financings with a document biggest solitary financing of $5,000,000.

Besides, it additionally has an App for iphone and also Android customers and also it additionally assures that it functions under the most effective passion of its obtaining community.If you are a hodler, might too make use of the application and also gain in addition to your hodling. Who runs Celsius Network? Celsius Network was the creation of one, Alex Mashinsky and also his group.

If the name calls a bell to you, he's the leader of VoIP (Voice over Internet Protocol). Actually, Alex Mashinsky is the male that made voice telephone calls cost-free (or less costly for that issue). He brought it online which we currently make use of for various messaging applications. Remember just how that began and also its existing usage?

With this, he brings the very same assurance regarding just how you'll construct and also handle your properties. Celsius Network disclosed to the general public that they contend the very least $122,000,000 in cryptocurrency and also you can spend and also capitalize on the prices they're giving utilizing your coins. Most notably, these rates of interest are paradise contrasted to what financial institutions supply. To be honest, it's also excellent to be true. So, is there a catch? The solution is a large fat NO!

With the high rates of interest, there is no lock-up duration once you spend.

You can take security anytime and also anywhere.

There are no surprise costs and also fines consisted of with the solution. No liquidation and also no foreclosure of finances. 100%. Payments appear every Monday nonetheless it does not substance. You can begin your day on an excellent note and also already they are paid in-kind. That merely suggests if you spent BTC, you'll obtain BTC so on etc. In the future, customers will certainly additionally have the ability to pick CEL (Celsius Token) as a far better payment price and also even more of that later.

Interests will certainly be transferred straight on the application and also there would certainly be no minimum or optimum down payments and also withdrawals. Nonetheless there would certainly be a withdrawal restriction of $20,000.

Merely e-mail them at [email protected] and also you need to obtain your cash within 24 hrs.

Below are the coins you can earn passive income on and their current rates!

Here are the features:

DEPOSIT CRYPOCURRENCY IN THE CELSIUS WALLET: Users will certainly have the alternative to gain their once a week passion making use of CEL symbols and also they can obtain approximately 40% even more passion for their non-CEL deposits.
LOWER INTEREST RATE FOR LOANS and also COIN LOANS: Users paying their finances making use of CEL symbols would certainly have a price cut of approximately 20% on all their passion settlement; might it be for cash money or coin loans.
CELPAY CASHBACK: By doing CelPay purchases, customers will certainly have the ability to obtain 1-2% in kind cashback on CEL CELPAY purchases monthly.
AVAILABILITY: There would certainly be an unique line for CEL Token customers as they'll be positioning buck finances demands relying on customers that have the highest possible CEL equilibrium and also HODL ratio.
PREMIUM SERVICES: With the CEL Token experience, the system will certainly pick and also straight influence the passion you've obtained with the purchase done. You will certainly additionally be compensated with advantages such as invite to occasion, consumer assistance hotline and also meet-and-greets with the large employers and also possibly Alex himself. Trendy, right?CEL PAY permits you to obtain fostering.

It's a very easy means to send out cash to somebody else via crypto.

Celsius Network gives you with a means reduced passion that what you see with your bank card and also banks!Moreover, they do have a finance calculator whereby the Loan-to-Value Ration relies on the security and also rates of interest you can pick. Below's a fast formula for it. Is it better than Blockfi?

Celsius Network: Final Verdict

It offers you the assurance control of your coins anytime, anywhere.It offers you convenience when it involves finance monitoring which is massive plus for me.After all, studying is crucial for buying this endeavor and also looking by the accounts of the owner and also their counterparts.You can watch their LinkedIn accounts on their internet site. The ordinary individual would certainly have the ability to price this as a computed risk.

Celsius Network's user interface is great and also straightforward to make use of nonetheless CEL Token's are not yet energetic and also in use.They do have the ingredients of a Ponzi system on the future nonetheless their reputation outweighs my sound judgment. I can truthfully claim that this is a reputable borrowing system and also once individuals start to place even more confidence with them, the earnings margins for Celsius Network's customers will certainly provide a large smile on their faces.

What do you think? Are you going to leverage this platform to earn passive income on your crypto? Let us know in the comments below!

Cheers,

The Crypto Renegade

NOTE: This post may contain affiliate links. This adds no cost to you but it helps me focus on giving as much value as possible in every single post by being compensated for recommending products that help people succeed.

Ledger Nano X vs Trezor Model T! In this comparison, we are going to do a head-to-head of two of the most competitive and popular new cryptocurrency hardware wallets in this edition of the hardware wallet roundups. In this comparison, I am going to dive into which of these 2nd-generation wallets is better. How big is your portfolio? Do you need mobile/wireless support? Do you use any 3rd party wallets for integration? Do you need web-based access instead of a required download? 

These are all questions you will need to consider when deciding which of these wallets will be best for you. At the end of the day, the coin support is one of the most important factors (besides security) when deciding which hardware wallet is best for you. Ultimately, if if doesn't support the coins you want to store offline, it won't work for your particular situation, so keep that in mind as we dive into what I consider to be the most important factors when making a such an important decision, such as choosing a cryptocurrency hardware wallet.

So, let's get right into the battle of Ledger Nano X vs Trezor Model T!

Ledger Nano X: Overview

The Nano X comes beautifully packaged with the device itself, a USB-C cable, a set of instructions and recovery seed cards. The previous bulky buttons that were on top of the device are now seamlessly integrated on it in a way that's even a bit hard to notice. All in all a beautiful design. The primary features of this device are the bluetooth connection which allows you to manage this device using your smartphone via the iOS and Android app.

Additionally, you can now hodl, store, or manage up to 100 cryptos simultaneously, all without access to your desktop or laptop computer. This is easily it's best new features, but aside from the upgraded storage capacity and the wireless connectivity, the device itself is now larger, has an integrated 2-function button, and an overall larger screen for verifying transactions. With a trusted device and a more universal charging cable, this makes it much more compelling to spend the extra money to store more coins and one that you can easily take with you as you travel.

Ledger Nano X: Security

Ledger is at the forefront of developing the industry's device security. How? And in what ways?

CC EAL5+ SECURE ELEMENT

 Only Ledger's devices can claim the French cybersecurity agency ANSSI's full certification.

The Nano X and Nano S both feature what is called a 'secure element'. The chip seen below is the next generation chip that comes in the Nano X:

The secure chip meets the CC EAL5+ certification and run's Ledger's proprietary BOLOS operating system. 

A Secure Element is a secure chip that…embeds intrinsic countermeasures against many known attacks. This kind of chip is tamper-resistant and protects your device to a range of different attacks."

Ledger Nano X: User Experience

Honestly, the user experience is a massive upgrade from the Ledger Nano S. With that said, It has a few usability issues that I find to be quite difficult to overcome. Although this device is physically larger than its predecessor, it still has a fairly difficult to use early experience.

For example, the screen is still fairly small and still cannot accommodate a QR code for scanning. This may not seem like a big deal, but after using several hardware wallets, it really does make a big difference. Using a QR code is not only safer (because it removes the chance of error from manually typing in a wallet address), but it is incredibly faster and makes the entire of transacting offline, a much easier experience. 

Although this device has stepped up the quality considerably from it's latest iteration, I still feel that utilizing an all new form factor could have been beneficial and a little more innovative than replicating their 1st generation device with a few small tweaks.

Ledger Nano X: Coin Support

The Ledger Nano X utilizes the "Ledger Live" dashboard which is a desktop application that allows you to manage all of your coins, portfolio, and potential trades in an easy to use application. You can use this on both an iOS or Android app as well as a desktop.

This app allows you to manage up to 1,100 coins that are supported by the device. However, only about 200 of them are "native" apps. This means that you can manage them directly within the Ledger Live app, without having to connect to a 3rd party wallet, such as MyEtherWallet or MyCrypto. I will leave a link HERE with a list of fully supported coins.

Trezor Model T: Overview

The Trezor Model T was ahead of its time (if you ask me) when it came out in early 2018 . It came with many ground-breaking features, such as a touch screen for added security, an SD card slot for signing transactions offline and having additional external storage, and increasing the size of the device while also adding a more universal USB-C port.

This device is a worthy upgrade from its predecessor and added a lot of additional features and security to the way the device is used on a regular basis by adding additional factors of authentication. Additionally, it added a plethora of new coins being supported and increased the RAM size to store a much larger portfolio of coins that you could easily expand and grow into if need be.

Trezor Model T: Security

I will briefly touch on this here as most of this was gone over in depth in my Trezor One Review. As mentioned above, the physical security measures and differences are pointed out in its physicality of it's packaging, but I will point out that there is one feature that I particularly like that is available on the Trezor Model T.

Both have an option to set a "passphrase" or a 25th seed word when accessing your account. This means that if/when you have to use your recovery seed to restore your device, you not only need the 24 seed words in the correct order, but you will need to enter in the custom passphrase in order to fully restore your wallet.

Here is the main difference on the Trezor Model T. Because the device has a touch screen, both the PIN and the custom passphrase (if you enable it) will be entered in on the device itself, and not the web app. Why is this important? Well, in the event that your web app is compromised or you have a key logger on your computer, you have a separation from your device and what you enter on the web app to unlock or access your device.

The Trezor One requires you enter in your PIN on the web application with a number grid, since it does not have a physical touch screen that allows you to enter it in on the device. Pretty cool if you ask me.

Trezor Model T: User Experience

The touch screen is sleek and very bright, which is nice, but it is also very small. Even if you have average sized hands, you may have difficulty with entering in the pin-code and/or additional "25th seed phrase" as a password on the device. More on that later.

This is one of my biggest complaints as the device itself doesn't look that good when you're ready to use it and it has a sticky film when you hold it and un-plug and plug in your device. I will say that this is the worst of your worries as the device is pretty solid and has a lot to offer in terms of security and functionality. The final thing that I noticed this device upon opening it up is it has a very sleek SD card slot that can be used for signing transactions offline and import them.

Trezor Model T: Coin Support

I will leave a link to the official list of what Trezor has listed on their website HERE, but I will point out a few of the coins that this device supports that you don't really see on other hardware wallets that stands out to me and is what I use on my device as well. The primary coins

NOTE: This device hold over 1,200 coins in total, but the majority of them have 3rd party wallets developed by either the development team for that coin specifically that can be connected, OR major third party wallets that hold hundreds of ERC-20 tokens, such as Mycelium and MyEtherWallet.

Just to name a few coins that are now supported on the beta wallet or (native app wallet) on the web app that is easy to manage and is unique to this hardware wallet is: HoloChain (HOT), Lunyr (LUN), Chainlink (LINK), and Polymath (POLY). They are adding Native support to new coins and tokens all the time, so make sure to keep your eye out for it!

Ledger Nano X vs Trezor Model T: Conclusion

Ultimately, it really depends on how large your portfolio is (or you plan for it to be) and what particular coins you want to hold. They both support over 1,100 coins on both devices, but the Ledger Nano X can only hold 100 assets on your device at once, and The Trezor T can hold much more at once (I have over 210 different coins on there, currently). Also, do you make transactions on the go? Do you need it be able to work without a computer and be able to use on a smart phone?

At the end of the day, I would only spring for the extra $50 price for the Trezor Model T if you needed to hold more than 100 coins on your device at once. They are both very good devices with amazing development teams and reputations, but if you're fairly new to the game and want a device that will work with your smart phone, I would choose the Ledger Nano X, personally.

So there you have it! Ledger Nano X would be my choice if I had less than 100 assets and didn't plan on expanding beyond that, but again, each person's plans and situations are different, so make sure and weigh the pros and cons I've listed above in detail to make the right choice for you.

What do you think? Would you choose the KeepKey over the Ledger Nano X? Let us know down below in the comments!

Cheers,

The Crypto Renegade

NOTE: This post may contain affiliate links. This adds no cost to you but it helps me focus on giving as much value as possible in every single post by being compensated for recommending products that help people succeed.